How to Leverage Subscription Billing Data in Financial Analytics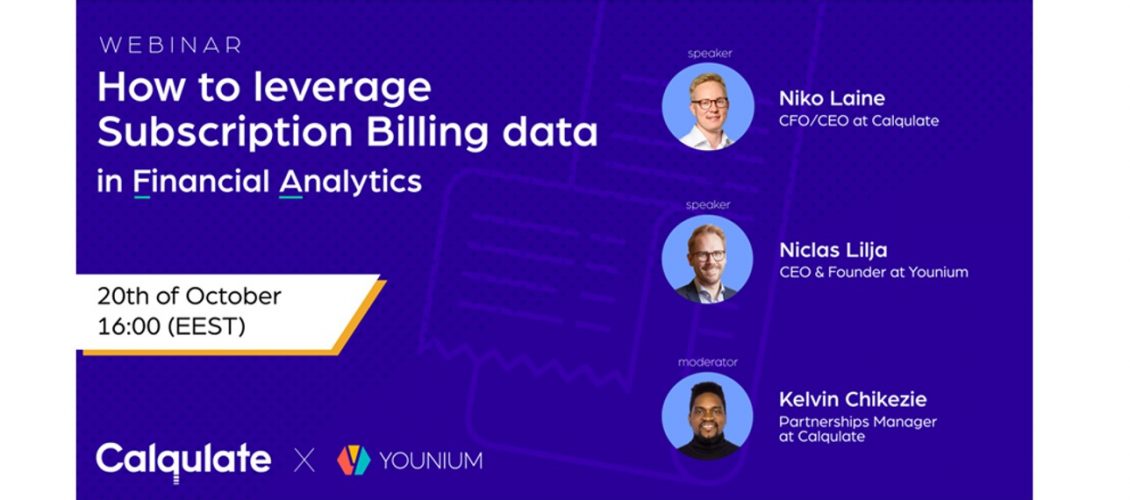 MRR, LTV, Churn & CAC are the lego blocks of your financial reporting. In this talk, you will find out  how to avoid stepping on these potential KPI's in the dark.
Knowing how to stack insight on top of forecasting to turn your subscription data into a cash flow bellwether.
Join Calqulate and Younium in this upcoming webinar to learn all about subscription billing management and how to pull critical metrics from your subscription data.
Schedule:
Intro (5 min)
Utilizing Subscription Billing Data (20 min)
Q+A (5 min)
Generating Financial Metrics and Report (20 min)
Q+A (5 min)
Register to the event HERE.