How to Burn Money in a Smart Way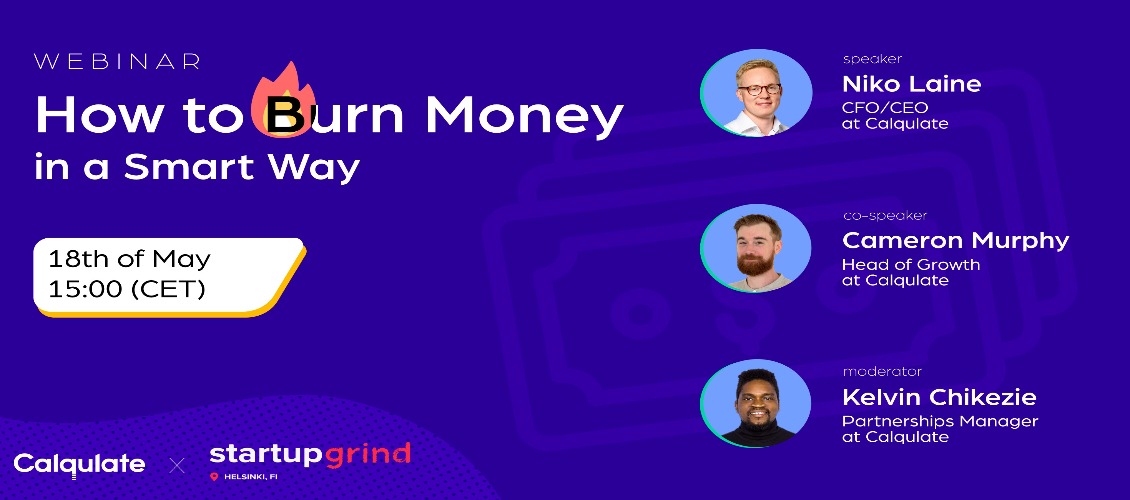 About this event
To scale as a startup, you need to burn money. But how do you ensure you are on the right track and not just burning your startup to the ground?
Utilising data, financial analytics and forecasting can help you understand how to burn money in a way that builds a scalable growth engine for your company.
You should not be afraid to burn money as a startup, rather you should strive to burn money in a smart way and that is what this webinar will teach you.
Agenda:
4:00 PM Virtual Intro
4:10 PM Virtual Burning Cash in a Startup
4:30 PM Virtual Q+A
4:35 PM Virtual Building a Scalable Growth Engine
4:55 PM Virtual Q+A
Date: Wednesday, May 18th
Registration: here