Hacker Games | Open Data Hackathon

Jan 24, 17:00 - Jan 26, 18:00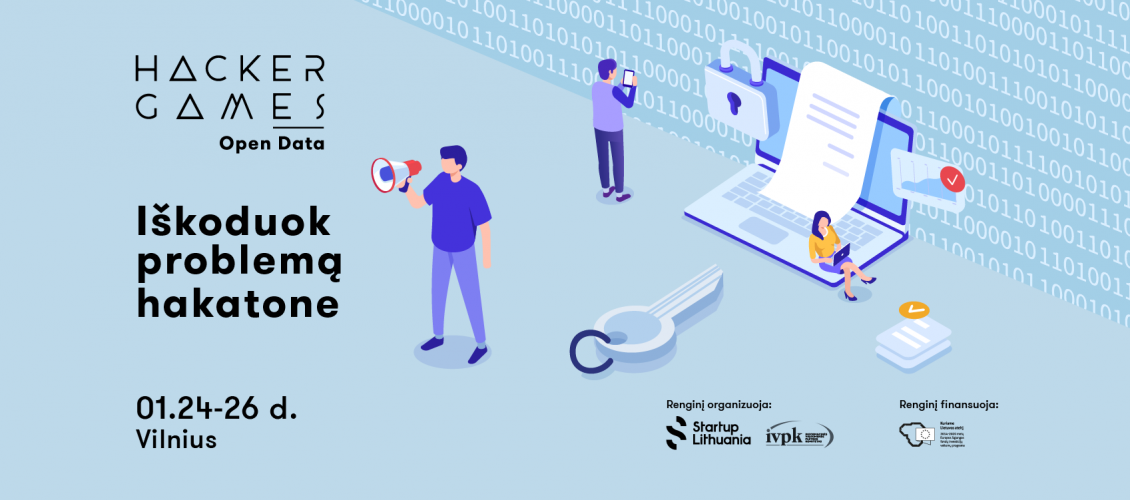 Hacker Games | Open Data is back, and this time invites all technology, data analytics, marketing and entrepreneurship enthusiasts to take part in a 48-hour hackathon which is aimed at developing innovative, open data-driven products.
The hackathon will take place on the 24th through 26th of January. During Hacker Games | Open Data hackathon you will be able to create a product or service to solve the problems presented by institutions or, based on open data from institutions, bring up a problem that is relevant to you and develop the solution for it.
Register yourself here.
Information on the prizes is being constantly updated.
Language of the event – Lithuanian.
What the entire event will be like?
this is a 48-hour event. So be prepared for work until late or even overnight. We will take care of the sleeping areas and coffee;

after presenting your idea at the beginning of the event, you will form teams and will start to work;

mentors from various fields will help you develop products during the event – most importantly, don't be afraid to ask questions;

you will have to present the evaluation panel with what you have created over the weekend. Do not leave this to the last minute and be ready to answer questions.
For more information about the event, you will find here. 
The organizers of the business workshops – Startup Lithuania and the Information Society Development Committee.