Hackathon "Hospiton. Pharma"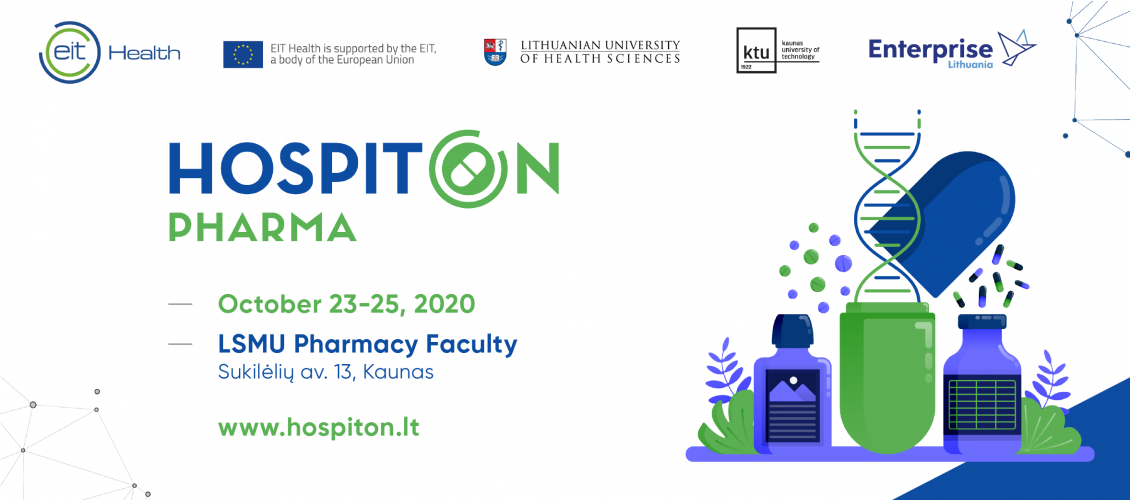 On October 23-25 "Hospiton. Pharma" invites startups and teams of professionals in various fields to take on three challenges in the field of pharmacy.
3 challenges in the field of pharmacy are declared having assessed the today's topical issues:
actualising the role of pharmacists in patient-centered healthcare;
developing of modern and progressive pharmaceutical tools through the use of health data;
developing of new medicines and improvement of access to them in Lithuania and in the world.
During the event, lectures as well as mentoring sessions will also take place. The knowledge gained during them will help to understand even better the specifics of the field of pharmacy and the challenges presented.
The solutions proposed will be evaluated by the competent commission and the best teams will be awarded with cash prizes!
Both pre-formed teams and individuals (it will be possible to form a team during the event) are invited to participate in the hackathon.
The participants are required to register at: http://bit.ly/HospitonPharma
The event is organised by the Lithuanian University of Health Sciences (LSMU) together with Kaunas University of Technology (KTU), European Institute of Innovation & Technology (EIT), Health Innovation Centre, and Enterprise Lithuania.