"Hack4Vilnius" 2022

Sep 30, 18:00 - Oct 02, 18:00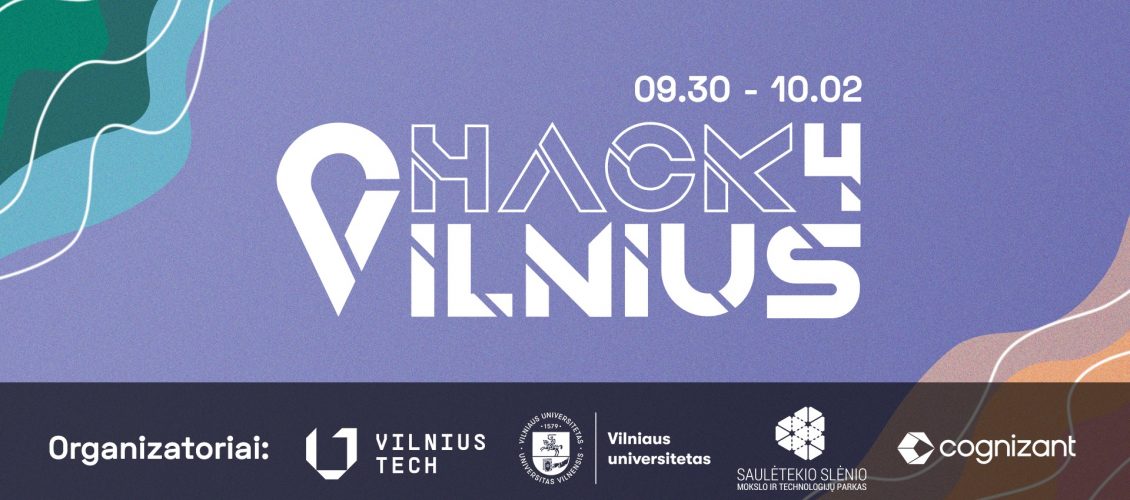 The hackathon "Hack4Vilnius" which promotes sustainability and innovation solutions to the city of Vilnius invites you to gather a team and generate ideas for the capital. The event takes place September 30 – October 2 and aims to make Vilnius even cleaner, smarter, and healthier, and ensure sustainable mobility.
"Hack4Vilnius" is moving from Saulėtekis to Vilnius Gediminas Technical University's (VILNIUS TECH) Creativity and Innovation Center "LinkMenų fabrikas", where participants will be invited to create not only software and digital solutions but will have the opportunity to prove their engineering abilities by constructing prototypes.
During the event, participants will be able to consult with mentors from business development, intellectual property protection, communication and marketing, sustainable mobility, and other areas. Hackathon participants will have the opportunity to listen to the presentations of professionals in their field and deepen their knowledge on the topics of intellectual property and business model development.
The prize pool includes:
The main monetary prize worth 1,500 euros  by Cognizant Technology Solutions Lithuania.
500 eur cash prize established by "Metida"
500 eur legal consulting package in the field of intellectual property
1000 eur scholarship established by CodeAcademy for selected courses to deepen programming knowledge
A place at Startup Lithuania's pre-accelerator "Startup Guide" to develop your idea into a startup
A 3-month program to develop a prototype by VILNIUS TECH "LinkMenų fabrikas"
The language of the event is Lithuanian but you can present your idea in English.  
Learn more and register HERE. 
Registration is open until September 26th, 23.59.