Hack-a-SaaS hackathon

Oct 12, 18:00 - Oct 14, 18:00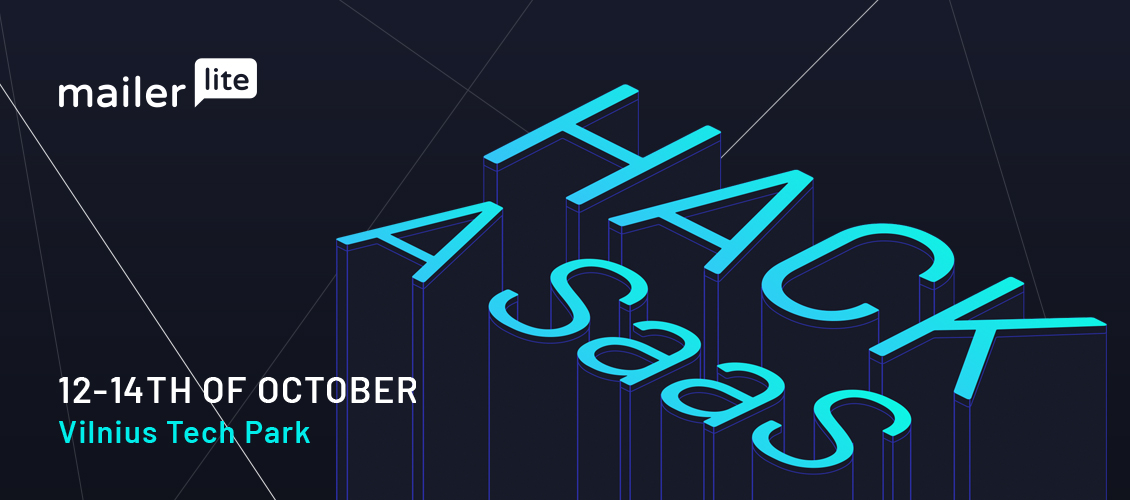 MailerLite Hack-a-Saas is a 48-hour event where the best developers, designers, project managers, and entrepreneurs meet to build new, amazing SaaS products.
We are looking for people who have ideas for the next big SaaS thing, and are capable of developing a working prototype during the weekend.
The scope of this hackathon is B2B SaaS products. Areas of interest include, but are not limited to:
– Customer support
– Live chat
– Chatbots
– Surveys
– Web CMS
– Email marketing
– Affiliate marketing
– Advertising
– Human resources
– Accounting
– SaaS integrations
– and more…
Who is this event for?
– Designers
– Developers
– Project Managers
– Entrepreneurs
Prizes:
1ST PLACE – 3000 EUR
2ND PLACE – 2000 EUR
3RD PLACE – 1000 EUR
Bonus: Potential investment or partnership opportunities.
Rules:
– Teams have to build apps from scratch.
– You can use open source libraries and frameworks.
– It can be a Web App or Mobile App. Tech stack is not limited.
– You must present your idea at pitching session on Friday (1-minute presentation).
– Final pitches on Sunday will be limited to 3 min + 3 min for questions.
– Only working prototypes will be eligible for the prizes!
More information here – https://www.mailerlite.com/hackathon