Growth Metrics for Startups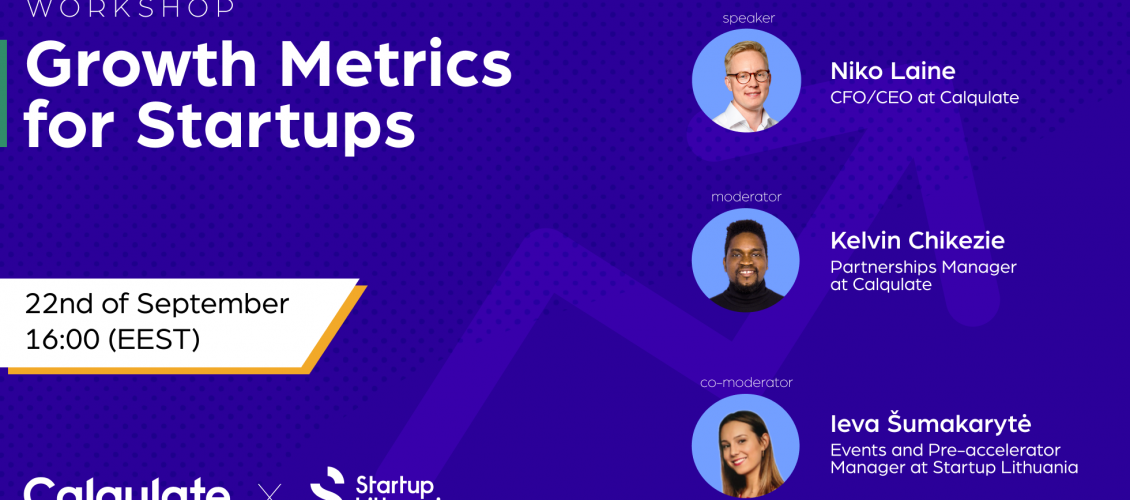 Building a startup requires knowing what yields results and what doesn't.
The only metrics startups should invest energy in collecting are those which help them make decisions. Unfortunately, most startups focus on vanity metrics that do not support growth.
In this workshop, we will focus on the most important growth metrics for SaaS companies. We will also look at how you can identify these metrics in your own set-up, as well as looking at some example scenarios typical of early stage startups.
Webinar Topic: Growth Metrics for Startups
Date: Wednesday, September 22nd, 2021
Time: 4 PM Helsinki Time
Registration Link:
https://us02web.zoom.us/webinar/register/WN_giaAMwThQim4LD5idtaRiQ