GovTech Designathon: Building the Future of Digital Economies

Oct 04, 17:00 - Oct 06, 20:00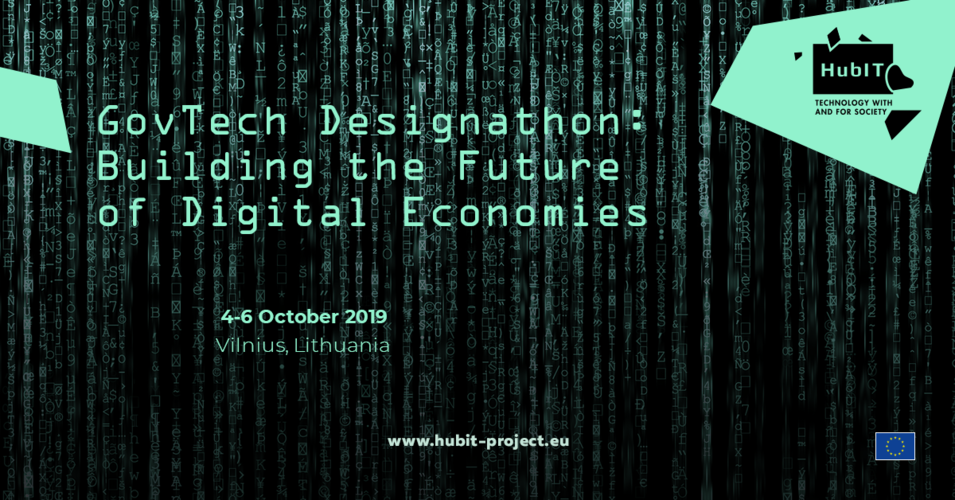 Are you interested in developing more socially responsible digital innovations?
Would you like to collaborate on ground-breaking Government Technologies projects?
As a part of the European Commission-funded HubIT project, we are gathering ICT developers and SSH researchers to do just that!
Whether you are a programmer, marketer, business guru or a member of the civil society, this Designathon is a place for you to unleash your creative and technical abilities, and create innovations that enable government—local, state, and federal—to become more efficient, more responsive, and better able to serve society.
The Designathon will be held in Vilnius, Lithuania, on October 4–6, and good news—the applications are already open!
The 50 selected participants will form 10 teams of 5 and have the opportunity to:
1. Co-create and test new business and research ideas;
2. Receive in-depth feedback from experts and potential end-users;
3. Establish cross-border, pan-European business partnerships;
4. Be chosen as the top three and win prizes.
Travel and accommodation costs are fully covered by the project for all selected participants (up to 500,00€).
Apply here: https://hubitdesignathon.zohobackstage.eu/HubITDesignathon#/Apply?lang=en