Fundraising: Getting investments from VCs, Banks, and Business Angels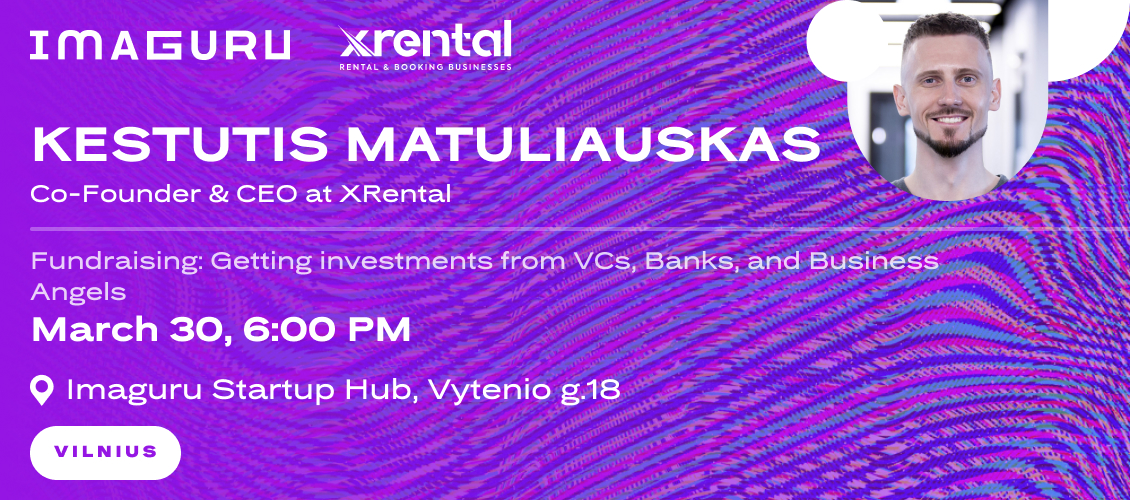 Fundraising: Getting investments from VCs, Banks, and Business Angels event
Speaker, Kęstutis Matuliauskas, Co-Founder & CEO at XRental, has extensive business experience in Silicon Valley, Hollywood, and Australia. He successfully raised multiple investments and business loans from banks, business angels, and venture capital funds. KK is also a certified Shopify & WordPress specialist and software architect, approved on Envato Market and UpWork platforms.
XRental is a mobility and hospitality platform that offers rental software for car rental, boat rental, and other rentals. Their main goal is to make the world greener through rentals. The company has raised a total of 300k EUR and experienced a crash before recovering for its second attempt. Despite the setback, Xrental's B2B rental software is trusted by 3000 companies around the world, with 50M USD transactions processed every month.
During the presentation, KK will share valuable insights on getting money from US banks versus Lithuanian banks for your startup. He will also discuss how to convert creditors into investors, how to survive a crash, and how to prepare for your second attempt.
Date ant time: March 30th at 6:00 PM
Registration: here