Imaguru Friday Pitch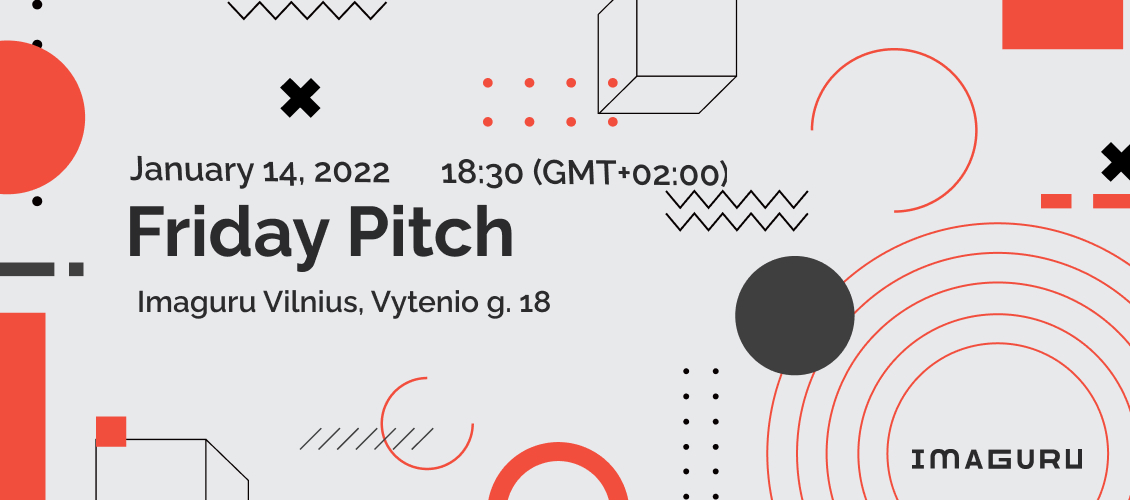 Let's imagine that you come up with a new business idea on Monday and on Friday you already pitch it at Imaguru Friday Pitch to collect feedback from the community at large. This is all about the atmosphere of the monthly Imaguru Friday Pitch networking event.
We invite startups with products and MVPs to apply for the Imaguru Friday Pitch event. The event will bring together the startup community, founders and entrepreneurs, tech talent, angels and experts to discuss startup companies at an early stage, to look through opportunities to grow and to expand the network. Imaguru will select 3 best startups to pitch for 3 min in English. Networking is followed after the startup pitches and discussions.
Register to pitch or participate HERE.