Expand North Star Dubai 2023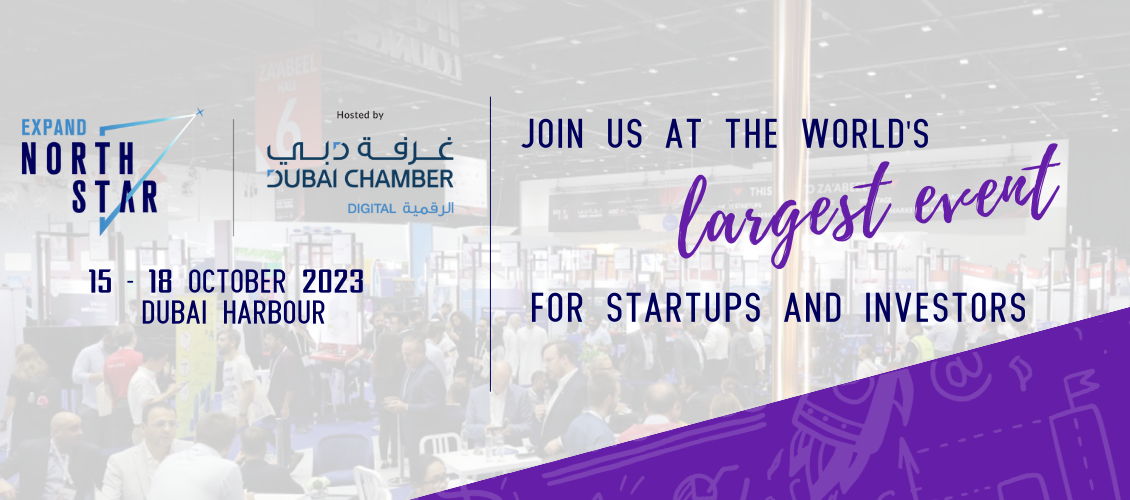 THE WORLD'S LARGEST EVENT FOR STARTUPS AND INVESTORS
CONNECTING THE STARTUP ECOSYSTEM
Uniting founders, VCs, tech leaders, and ecosystem enablers for the world's largest event for startups and investors
After the sell-out success of North Star 2022 we're expanding to the iconic Dubai Harbour for Expand North Star 2023, 15-18 October 2023, hosted by the Dubai Chamber of Digital Economy.
Across four days Expand North Star will present some of the world's best startups from over 100 countries, welcome 1000 VCs to raise funds and scout for their portfolio, and deliver an unprecedented content program debating the big stories of 2023 including a flash storm of generative Ai startups, and 50+ unicorn founders on stage give their opinions.
Expand North Star is proud to co-locate with industry-defining events Fintech Surge, Future Blockchain Summit & Marketing Mania, while being inspired by the World's largest and best-rated tech event, GITEX Global.
This is the flagship platform for startups to shine as well as grow through interactive Q&As, mentorship, product showcase, meetings, pitch competitions, and conference sessions.