Entrepreneurship Training for Life Science Startups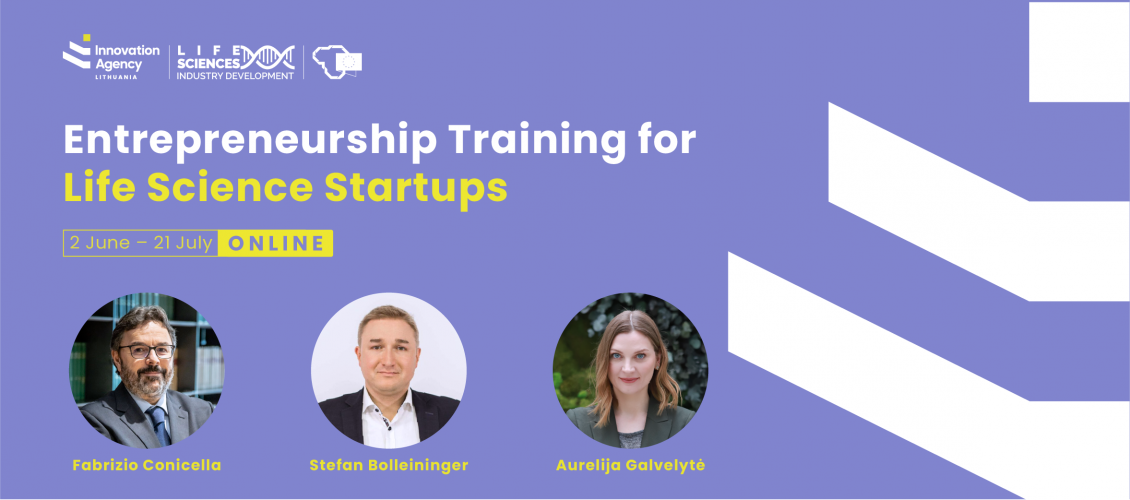 The Innovation Agency invites life science startups to take part in a tailor-made entrepreneurship promoting training programme. Together with foreign life science experts, you will deepen your knowledge and solve challenges in business strategy refinement, certification, investment attraction and other issues that startups face in their business. Particular attention will be paid to individual work with experts and individual assignments.
In order to guarantee maximum progress, the needs of each startup will be assessed and for 6 weeks only topics and issues relevant to that startup will be addressed.
The training will end with an INVESTORS' DAY event. During the training, the participating startups will be able to present their innovations to a team of foreign and Lithuanian investors, which will be assembled according to the investment profile of the startup.
Individual consultations will be provided by 2AM Health international experts:
• Fabrizio Conicella, market entry and business strategy expert in life sciences and health technologies;
• Stefan Bolleininger, regulatory affairs and medical device certification expert;
• Aurelija Galvelytė, pitch expert in health technology.
The training package is free for participants, but the number of places is very limited (up to 8 startups can participate).
Criteria for participants
• Project development level – not lower than level 4 of research and experimental development (R&D) (mockup (model)).
• A startup with a legal status or startup initiatives that are starting their own business.
• At least one member of the team works full-time for the startup.
• The technology is innovative.
Participants will be selected and evaluated by experts of the Entrepreneurship Training.
Registration is open until 26 May 2023: https://bit.ly/3VRS2ui
Entrepreneurship Training for Life Science Startups will start in conjunction with the launch event on 2 June (online). The final event will take place live on 21 July in Vilnius.
More information will be provided to registered and selected participants.
Services for representatives of participating companies are provided on a de minimis* basis.