Empowering Women in Hardware: communities, startups, venture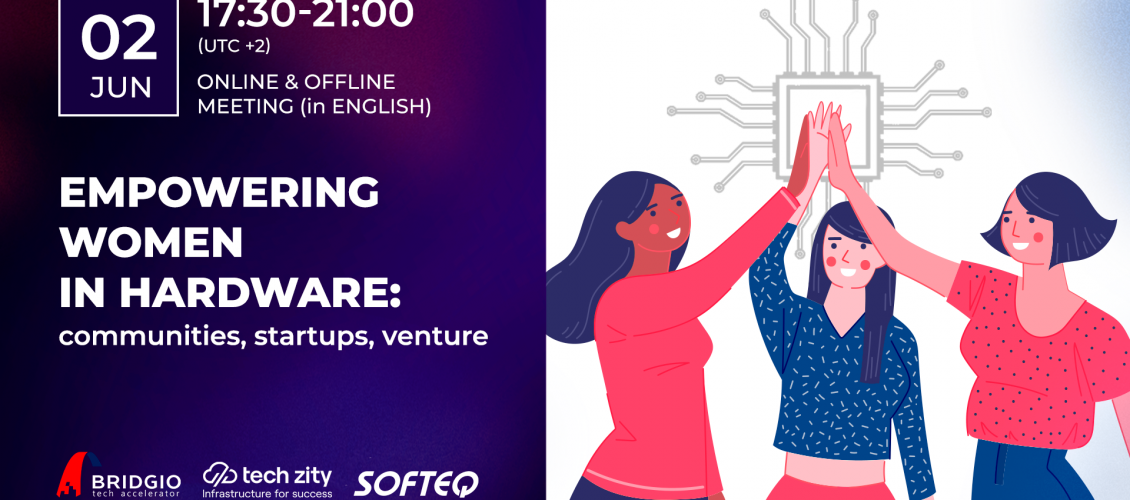 Attention all ambitious women who are ready to take the tech world by storm.
The truth is, in highly competitive, male-dominated fields like hardware, opportunities and success practices are not adequately spread. But here's the good news: Bridgio Accelerator, in partnership with Softeq and TechZity, is inviting COMMUNITIES & female-founded STARTUPS to come together on June 2nd and share experiences, identify challenges, and receive rewarding feedback.
This is your chance to network with like-minded individuals, gain valuable insights, and make meaningful connections. Plus, we're ending the evening with a cozy after-party to kick off the summer season in Vilnius together!
Date: June 2nd, 17:30 – 21 PM
Location: Tech Park, Vilnius
Registration: here