EIT Health InnoStars Awards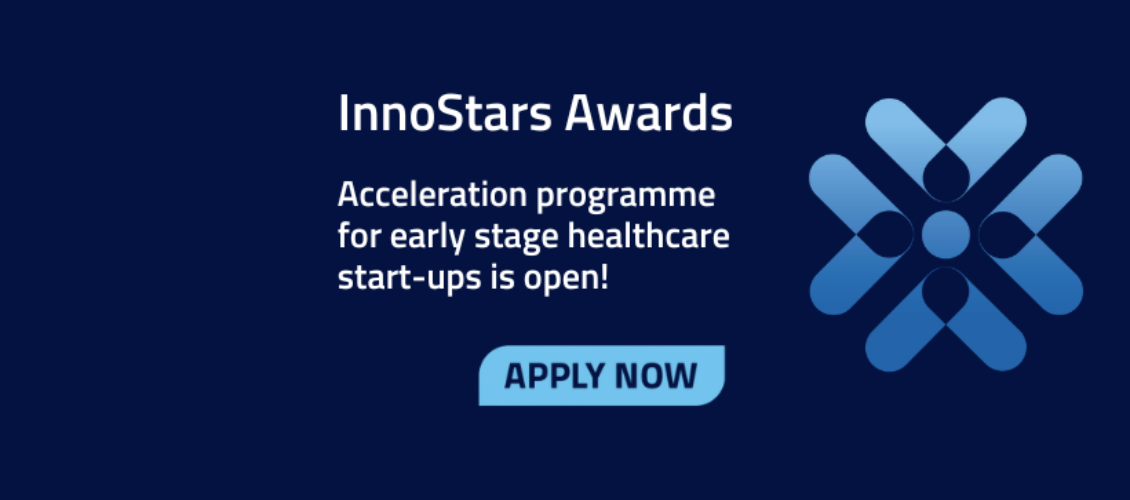 PROGRAM TARGETS: micro- and small enterprises, spin-offs and start-ups that already have a prototype or minimum viable product (MVP) but do not yet have a product or service in the market (no income).
OPPORTUNITIES: Validate your prototype or MVP in the market, enhance your knowledge and extend your professional network. 25.000 € smart money for Top 15 InnoStars Awards applicants to spend on travel and accommodation, individual mentoring and training. Mentoring and Coaching Network (MCN) vouchers for applicants ranked between 16th and 35th with 4.000 € value.
Projects with a focus on active-aging have the opportunity to enter into the Healthy Longevity Global Grand Challenge, a global innovation competition founded by the United States National Academy of Medicine (NAM).
Best 3 companies will be awarded at the pitch event (1st: 25.000 €; 2nd: 15.000 €; 3rd: 10.000 €).
SELECTION: will be based on how well-defined your prototype or minimum viable product is, your value proposition, the novelty and feasibility of your approach, the potential market and InnoStars regional impact, team and your idea fit with EIT Health's strategic objectives, impact of the opportunity in the local InnoStars Region.
ACTIVITIES WILL TAKE PLACE: June-November 2023
SUBMISSION OF APPLICATIONS: till 16-04-2023, 23:59 (CET).
MORE INFORMATION: https://eithealth.eu/programmes/innostars-awards/
Tamás Békási tamas.bekasi@eithealth.eu