Cybersecurity game plan for digital health organizations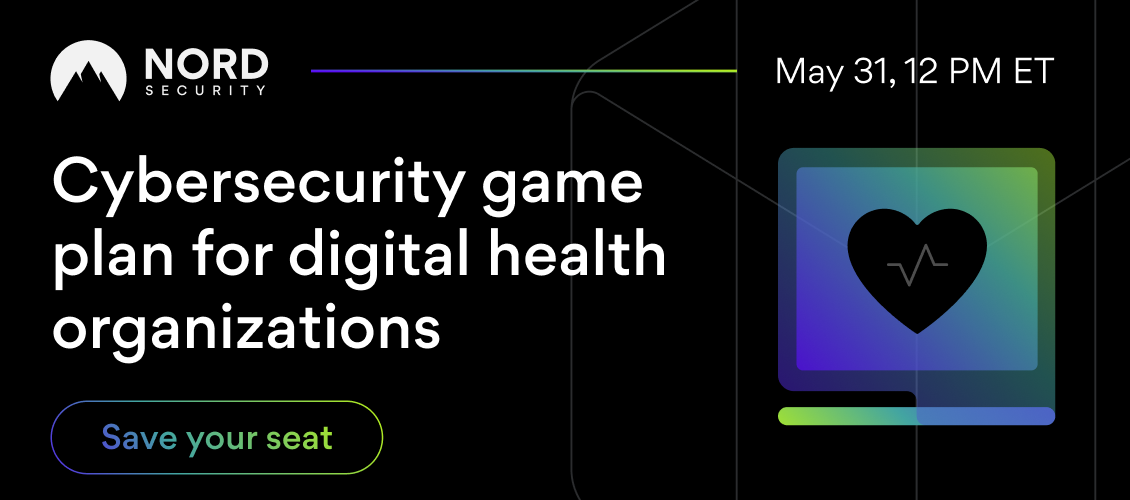 A cybersecurity game plan is key for digital health businesses aiming to protect sensitive data, comply with regulations, and build reliable products. What are the key digital health cybersecurity challenges and how can security leaders address them?
Watch a live discussion with Beth Cartier, Head of Security and Compliance at Maven Clinic and Rob Picard, Security Lead at Vanta, hosted by Gerald Kasulis, VP of Business & Channel Operations North America at Nord Security to hear their insights on laying the groundwork for cybersecurity in a digital health organization.
Date and time: May 31, 2023, 7:00 PM – 8:00 PM (your local time)
Read more and apply: here