Belarus Tech Community Welcome Party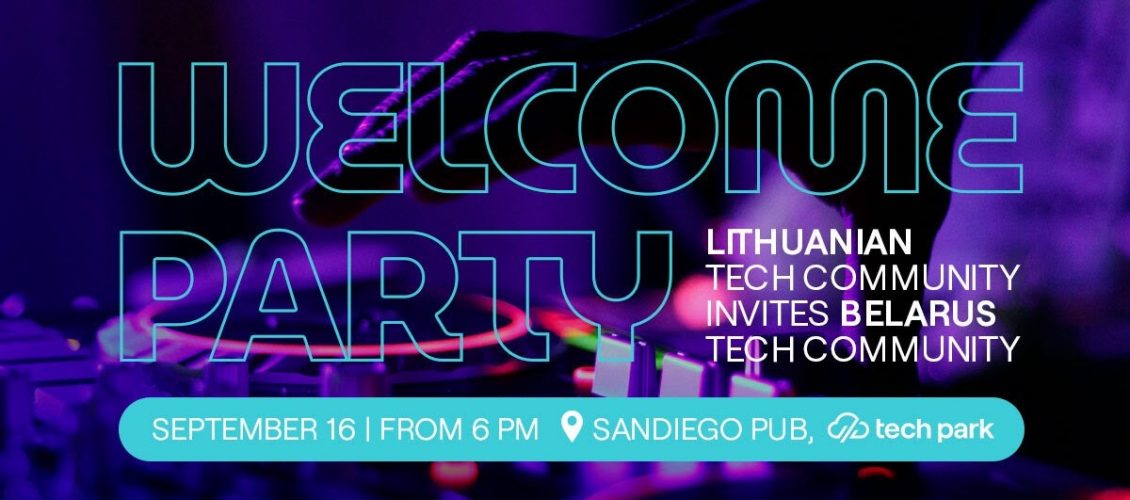 BY TECH COMMUNITY: WELCOME TO VILNIUS!
Lithuanian Tech Community invites all Belarusian tech folks in Vilnius to meet, network and have a party together!
When? September 16th, 6 PM
Where? Sandiego Pub, at the Tech Park-based startup bar.
Attendance: Anyone who works at LT & BY tech company
The event is free but registration is a MUST. Register here: https://bit.ly/2WIvmCw
Galimybių pasas [eng. National Certificate to proof COVID vaccination/negative test.] is a must and will be asked upon entry: www.gpasas.lt or any EU proofed certificate.
WHAT TO EXPECT?
Lithuanian tech founders and city representatives will share all the best practices on how to settle in Vilnius.
DJs to get the party mood: from LT and BY!
FIRST DRINKS ARE ON US!
Click
here
for more details. 
The event is proudly powered and supported by Bored Panda, Kilo Health, Vinted, Hostinger, Tech Zity, GoVilnius, Invest Lithuania.