ActInSpace Lithuania 2020

Nov 13, 13:00 - Nov 14, 18:00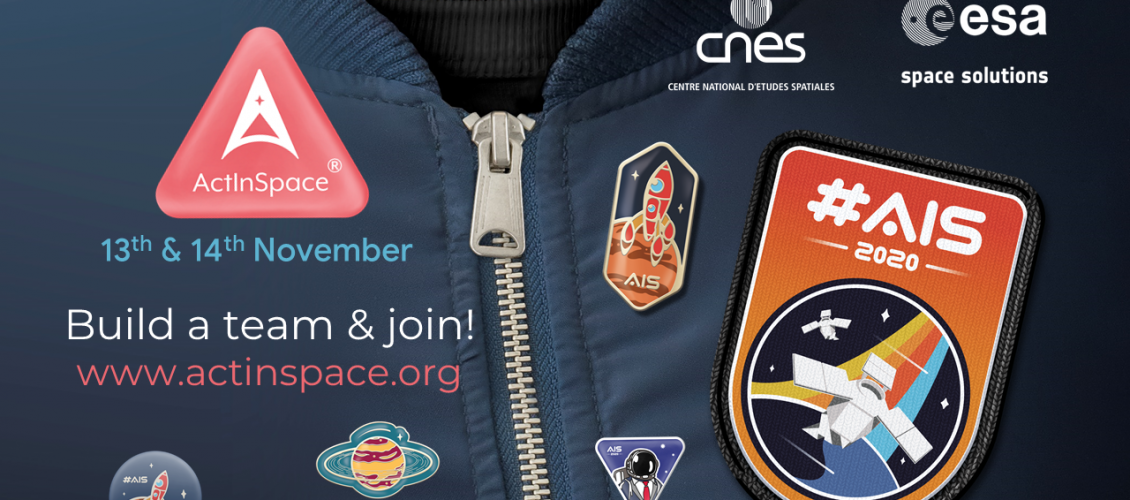 Build your team and join ActInSpace hackathon November 13th-14th!
ActInSpace is an exciting international innovation contest that enables young entrepreneurs, passionate coders and space technology enthusiasts to develop business ideas based on real-life challenges using ESA, CNES and Airbus technologies, patents and data.
Visoriai Information Technology Park will host ActInSpace for the first time in Lithuania. It will be held in 13th – 14th virtually. Participants will be coached, advised and encouraged by technical and business experts to transform ideas into winning business concepts in just a 24 hours hackathon. Over 50 challenges in the areas of #IOT, #IT, #Environment, #Security, #Energy, #Health, #Climate, #EO, #Agriculture are offered to participating teams: https://actinspace.org/challenges.
The ActInSpace Lithuania winner will participate in the International final with chances to win amazing prizes:
1st International Prize – ZeroG flight in the European astronaut's aircraft Airbus A310;
Eban Space Female Entrepreneurship Prize;
Other prizes of Airbus, Suez, Continental, CLS, Kineis.
Here you can find ActInSpace® success stories – startups founded: https://actinspace.org/success-stories.
The space innovations will transform the world in the coming decade. This is your chance to unleash your entrepreneurial potential and be a part of "space renaissance"!
Are you looking for the team? Register not later than 5th of November and you will be invited to join a warm-up call to find team members on 6th of November.
Do you have a team already? Register not later than 11th of November.
Reserve spots with your team https://actinspace.org/!