70Ventures Matchmaking BBQ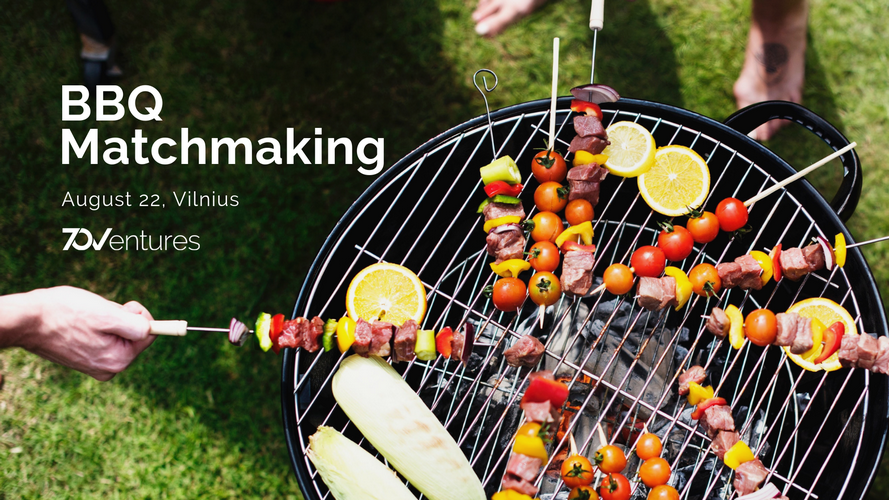 70Ventures is hosting a networking event with an open mic session. Solo founders will have the opportunity to scout for co-founders and vice versa.
The most sought-after talents have one thing in common – they are exceptional at what they do. But when it comes to building a startup, a single set of skills simply won't cut it. Some technical founders lack sales skills, while lots of sales founders possess little technical skills. Hoping to tackle this skills shortage, 70Ventures are hosting a BBQ networking event to bring the two groups together.
Register here. 
WHO'S INVITED?
1. Top entrepreneurial talents who are looking for the next startup challenge to make their heart beat faster.
2. Startup founders who are searching for a co-founder for their next billion-dollar idea.
Everyone is welcome to introduce themselves or pitch their idea during an open mic session. This way it will be easier to stand out from the crowd and meet like-minded people.
70Ventures is a revenue accelerator for B2B startups. They provide seamless funding from pre-seed to series A based on revenue milestones. 70Ventures backs the most promising B2B entrepreneurs. They help them to build top-notch data-driven sales teams that deliver predictable revenue.
Free beer, snacks, and laughs will be included but 70Ventures will handpick only the most interesting applicants.
AGENDA:
17:15 – Doors open
17:35 – Intro to 70Ventures by Per Møller
17:45 – 70Ventures Acceleration Model by Jean-Baptiste Daguené
18:00 – How to build a great team by Alex Gibb
18:25 – Open Mic Session
Register here.