10th CYBER INVESTOR DAYS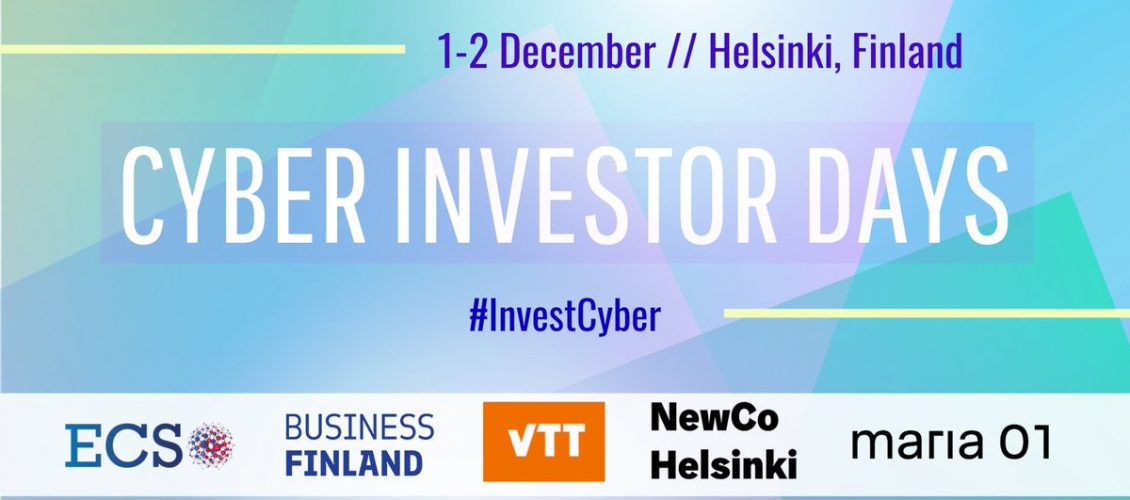 The most promising European cybersecurity start-ups and SMEs will have a great opportunity to engage in strategic B2B meetings with the leading investors and integrators, which is very much needed for the post-pandemic recovery. 
Businesses will have a chance to pitch their innovative cybersecurity solutions and hold B2B meetings with the leading investors and corporates from Europe and beyond. Note: 10th Cyber Investor Days will be organised as an in-person event. A remote connection option will be considered depending on the health situation. More information is available on ECSO website here. 
Who can participate?
Application for startups and SMEs is now open. The application form is available for download here (Word file), application guidelines are available here (PDF file).
Registration for investors will open soon.
When will it happen?
Scheduled on 1-2 December 2021 in Helsinki, Finland.
Deadline for Applications: 18 October, midnight CET.