SilvaTech Hackathon
Startup Wise Guys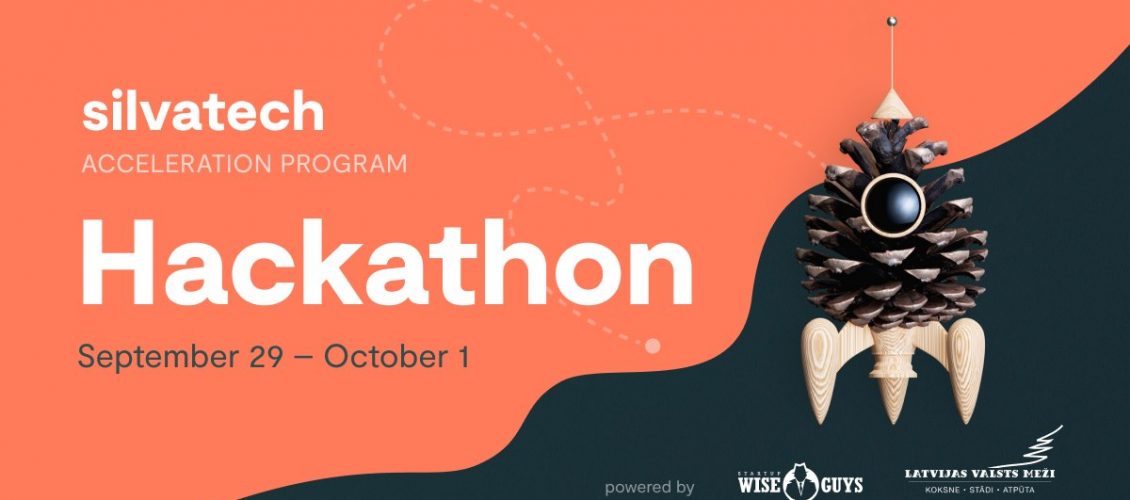 The Opportunity
SilvaTech Hackathon is a part of the SilvaTech acceleration program and is meant for teams eager to build products that solve the key technology challenges within forestry and related fields by working together with Latvia's largest forest management company. Read more about the hackathon here. 
What do we offer?
Join us for a 3-day online event to test and build solutions for the forestry industry together with experts from Latvia's State Forests (LVM) and a pool of international mentors. 
Developed prototypes and solutions will be presented at the Finals and the best ones will move further to the pre-accelerator phase of the SilvaTech acceleration program bringing them one step closer to co-innovation with Latvia's State Forests – digital-first forest management company that manages 1.6M hectares of forest in Latvia.
Build Solutions to Address Forest Technology Challenges!
We are looking for your ideas on how to tackle these 9 challenges put together by Latvian State Forests: Quarry monitoring & surveillance; Weeding robots; GPS for silviculture; Virtual fences; Drone technologies for young tree stand inspection; Technologies for seedling detection; Forest canopy height estimation; Assessment of peat layer thickness; Internet signal amplification.
Who can participate?
Hackathon is open for teams, as well as individuals with their own ideas or just eager to work on forest technology solutions. Participants without a team will be able to form their own teams or join existing teams during the team formation on September 27 and 28.
We are especially looking for experts in Artificial Intelligence, Machine Learning, Geospatial information technologies, Robotics, Information Technologies, and Business development.
You can also join us if you have ideas connected to the SilvaTech acceleration program topics: General forestry & arboriculture; Recreation & hunting; Extraction & production of mineral materials; Geospatial information technologies; Seed growing & planting.
When will it happen?
Deadline for Applications: September 24th, 2021