Buildit Accelerator
Buildit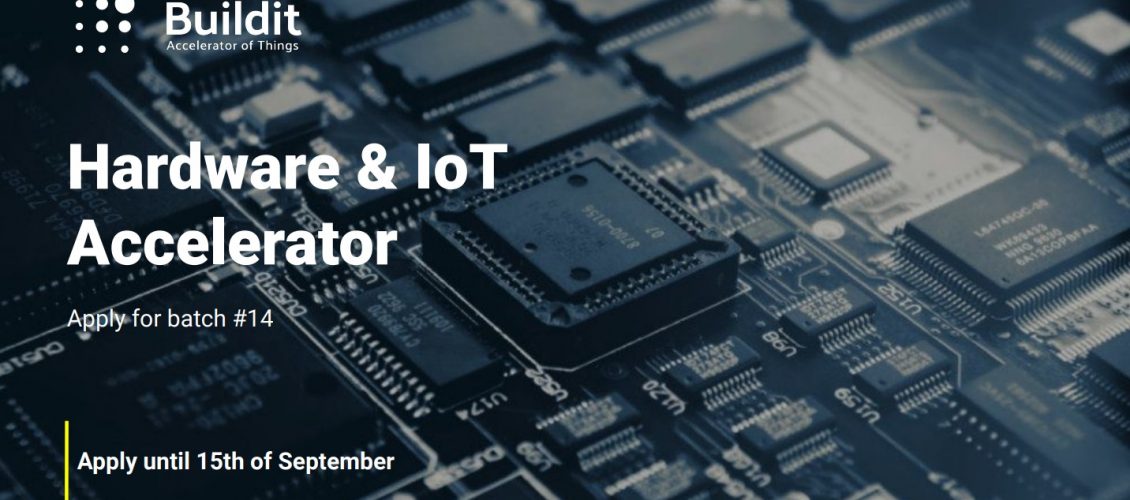 Buildit is a Hardware & IoT Accelerator which making its first green steps by adding additional mentoring weeks which will focus specifically on Sustainability along our business and product development weeks. During these weeks we will talk about sustainable Manufacturing, Sustainability as a business model, sales and marketing for sustainability companies as well as CSR. 
⚙️Don't worry we are still a Hardware & IoT accelerator but now with a greener focus. 
💡 If you are a hardware company and have a focus on sustainability then apply for our 14th Program!
You will get a; 
World-class mentoring and network
Prototyping and manufacturing contacts across Europe and Asia.
Investment up to 50k (Pre-seed) and up to 200k (seed).
Participation in our follow-on program
 Apply until 15th of September here:  https://bit.ly/BuilditB14 
Let's make good things happen!
Deadline for Applications: 15th of September