BOWI
Horizon 2020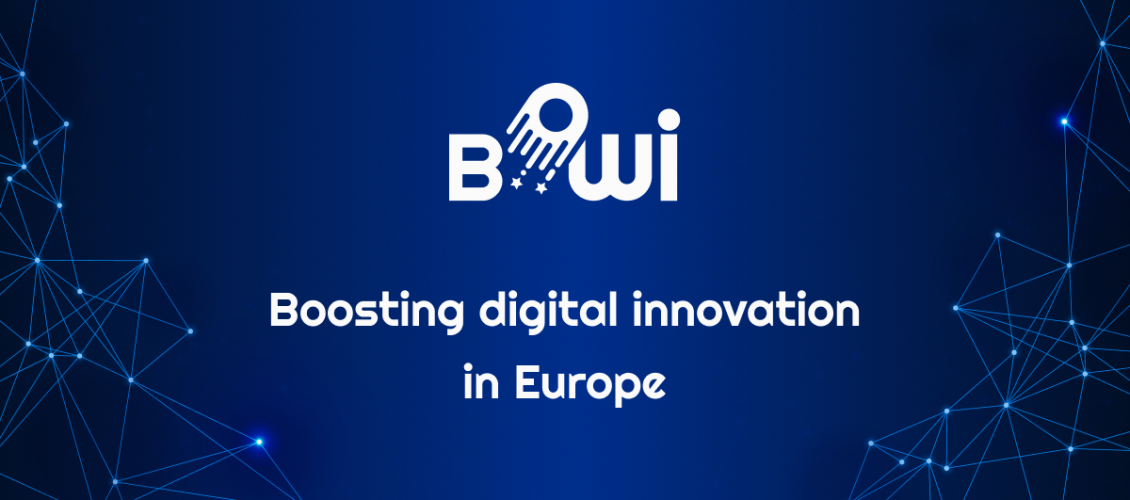 About
Boosting Widening Digital Innovation Hubs (BOWI) is a project funded by the Horizon 2020 Framework Programme of the European Union.  BOWI aims to support Digital Innovation Hubs (DIHs), SMEs, and Midcaps by facilitating the access and uptake of Smart Anything Everywhere (SAE) and ICT for Manufacturing SMEs (I4MS) technologies in underrepresented regions.
BOWI Open Call 3 will distribute up to €2.16 M among 36 SMEs and Mid-caps from the 9 regions described below, to develop their experiments. Additionally, up to €300,000 (€15,000 per experiment) will be made available in the form of a voucher among 20 experiments from particular regions.
What are the benefits? 
Technical support from local widening hub
Business mentoring from local widening hub
Guidelines and support from Mature Hub: from the BOWI partners Mature Hub; from BOWI validated Mature Hubs via vouchers
Access to specific facilities and infrastructure
Media exposure
To do what? 
SMEs and Midcaps can be focused both on a product or a manufacturing process. The experiments should address the application of at least one of the following technology areas:
Low energy computing powering CPS
Cyber-physical and embedded systems
Internet of things
Flexible and Wearable Electronics
Organic and Large Area Electronics
Advanced or High-performance computing
Robotics for manufacturing
Additive manufacturing technologies
Modelling and simulation
Artificial Intelligence
CPS for manufacturing
Cloud computing
Digital twins, data sharing, autonomous factories
Maximum funding amount
€60,000
More information and application HERE
You are advised to contact your local widening hub for further information and support. The hub for Lithuania is Sunrise Valley Digital Innovation Hub.
Deadline for Applications: 2022-02-16