Why aren't there more female-founded startups?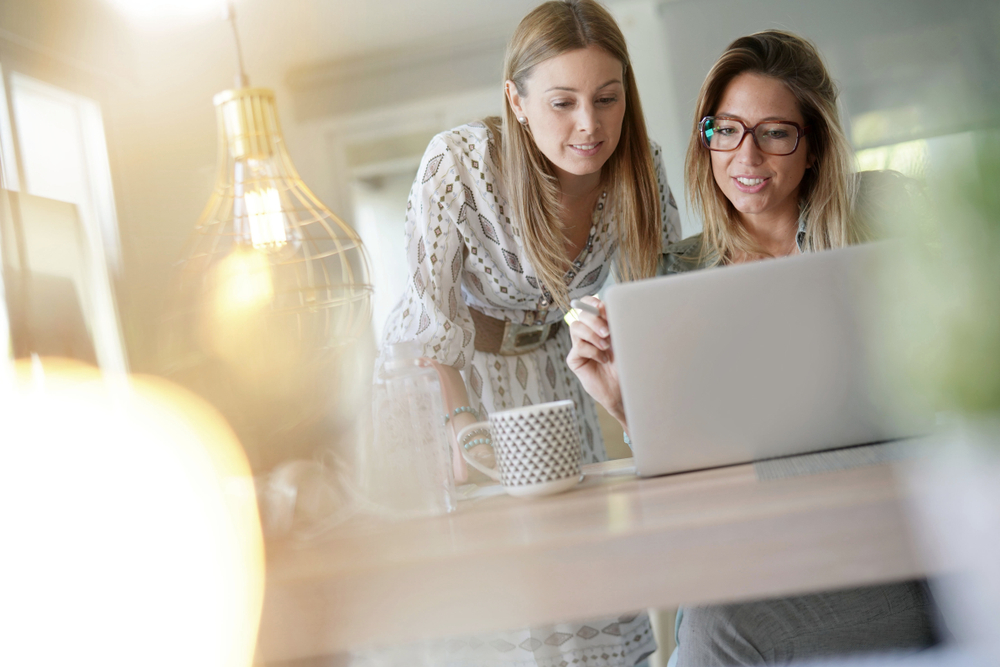 The number of female-founded startups still lags far behind men. According to "PitchBook", only 17% of global startups in 2018 were created by women. They also receive significantly less venture capital funding. It is estimated that women in Lithuania have established only every fourth startup. What determines this? What can be done to increase the amount of female-founded startups? We explored this topic with Justina Klyvienė, innovation consultant and initiator of the project "Women for Global Challenges", Roberta Rudokienė, the head of "Startup Lithuania" and Gintarė Narakienė, the head of the project "TechHub" coordinated by the Agency for Science, Innovation and Technology (MITA).
Low funding, stereotypes and lack of self-confidence
Women who advise startups and help innovators implement ideas point out a number of reasons why there is still much more male-funded startups in the market. J. Klyvienė states that the main one of them is significantly lower funding for startups created by women. According to "Pitchbook", in 2017, only 2% of venture capital investments reached women-led startups. "Research shows that women are more likely to be asked preventive questions in the process of attracting investment. Investors tend to ask male candidates promotional questions focused on achievement, progress and ideals, while women are more likely to be asked about safety, security, their responsibilities. This reduces the amount of investment by up to seven times or up to 2.3 million dollars, compared to the 16.8 million dollars raised on average by entrepreneurs who were asked mostly promotion questions," says J. Klyvienė.
According to R. Rudokienė, the prevailing professional stereotypes about men and women in the past are still influential: "The generation that started to talk more actively about equal rights and opportunities, to encourage women to choose technological sciences, apparently has not yet grown. However, we are glad that the number of female startup founders is growing and we have very successful examples of this in Lithuania: even our first and only unicorn has a woman Milda Mitkutė in her team of creators. There are also women in the teams of other promising startups, for example, Simona Andrijauskaitė – "Interactio", Dalia Lašaitė – "CGTrader", Ada Jonušė – "Lympo".
G. Narakienė, the head of the "TechHub" project, which helps startups develop their business ideas, notes that women are discouraged from creating startups because they tend to think that only people with knowledge of technology can do it: "Although education in technology is still most commonly chosen by men, many women have proven that startups also thrive in the social sciences, fashion, beauty or even childcare. It is not necessary to know everything. The most important thing is to have a good idea that will attract professionals from different fields to join you. Also, experts from the "TechHub" project can help to bring together a competent team." However, according to Ms. Narakienė, women often still have to fight for the value of their ideas and convince investors more intensively than men.
Rare, less funded, but more successful
While female-founded startups receive significantly less funding, paradoxically, their payback and generated income per dollar invested is twice as high as that of male-led startups. This was found in the "Mass Challenge" and "BCG" study, which analyzed 350 startups.
According to J. Klyvienė, such tendencies are related to the complex and hardly defined environment of startups, in which certain leadership qualities are extremely valuable: "Research shows that women's social sensitivity and ability to listen to others is better than men's. In the face of high uncertainty, the ability to empathetically understand a team is critical to its users, which can potentially influence better results. Also, women create startups in areas that are very relevant and interesting to them, also where problems haven't been resolved for a long time. Therefore, motivation and dedication to succeed are very high."
G. Narakienė also agrees that women in business highly value sincere relationships, understand the emotional aspects of entrepreneurship; they can offer solutions that are relevant to the women's market. "According to various studies, women are more likely to see progress in the long run, better adapt to changing conditions, focus on long-term plans and invest profits in further stable growth when men want a faster outcome that sometimes leads to failure. Besides, even barriers such as long maternity leave or the traditional role of a woman at home can provide a space for reflection, a chance to notice various problems, to be creative," says G. Narakienė.
The head of the "TechHub" project also emphasizes that the priority for women usually is the chance to create solutions to various social problems in society, not the profit. However, social innovations in Lithuania are still rarely recognized as innovations. "It is important for women not only to earn money but to create social value, they want to find solutions to meet the most pressing social needs, such as education, help for those who lack social skills," she says.
However, R. Rudokienė emphasizes the importance of diverse teams: "It is the presence of different genders and different people in one team that gives excellent performance results. The survey by "Startup Lithuania" conducted in 2019 showed that startups with at least one woman in their founding team are more successful in attracting investment, especially in terms of early-stage, business angel investments."
Challenges in Lithuania
G. Narakienė, J. Klyvienė and R. Rudokienė agree that there are no exceptional challenges for women to start and innovate in Lithuania. "The country as a whole needs as many inventors and innovators as possible – both men and women. Looking at the global competitiveness report, according to evaluations in the field of innovation capacity, Lithuania ranks only 42nd out of 141. And only 29% of inventions belong to teams with at least one woman. Therefore, the more the public is encouraged to engage in innovation through various projects and support measures, the better. And women have nothing less to offer than men," says G. Narakienė.
J. Klyvienė emphasizes the importance of promoting the community spirit of women creating innovations. Nevertheless, women entrepreneurs became closer and more active in Lithuania only recently: "Our project "Women for Global Challenges" is attracting more and more participants with inspiring dreams. It's very motivating. Moreover, this is not the only initiative for women. I would say there are so many significant initiatives that in a few years we will really see a significant breakthrough."
According to her, the cooperation and community spirit of active women can lead to significant change: "We are a small country, so women who innovate already know each other, they communicate and support one another. These relationships help to figure out how to solve their business problems and answer questions easier and faster. This principle has been proven time after time in the Silicon Valley, London startup communities, even a hundred years ago when Th. Edison invented. When united, sharing their achievements and mistakes, innovators learn and grow faster."
Encouragement and motivation
According to R. Rudokienė, it is not necessary to force women to create startups – the situation is getting better as the attitude towards women's and men's professions and other stereotypes changes: "Perhaps a woman only needs to be encouraged by sharing success stories. Various initiatives and projects also contribute to this goal. Also, it is likely that after evaluating the achievements and better results of diverse teams, male developers themselves will consider the possibility of including more women in their teams."
G. Narakienė also thinks that it is important to inform women about opportunities to create innovation, to encourage them to get involved in the startup community, to participate in events, seek support: "We want women to be even more courageous in seeking help and advice For example, "TechHub" experts provide free of charge consultations to help you develop your business strategy, receive funding, find mentors, etc. Besides, we will run the first pre-accelerator cycle in the fall. During it, the startups will take part in three-month training and mentoring sessions, where they will turn their ideas into a working prototype, introduce themselves to business angels, participate in accelerators abroad. We want to involve as many diverse teams in our project activities as possible."
According to J. Klyvienė, women themselves must first believe that they can create everything they want, and then a little external support, mentoring could also be helpful. "I am confident that the women that I see growing at the moment will create many exciting and highly innovative startups in the future. I want to help them believe that every idea and every decision makes them stronger and that it is really not worth giving up halfway," she says.
TechHub is a project implemented by the Agency for Science, Innovation and Technology (MITA) to help develop early-stage innovative business ideas, encourage intensive startup growth and sustainable development of the entrepreneurial ecosystem. The project aims to encourage researchers, scientists, students and businesses to develop innovative ideas, provide their teams with support and opportunities for intensive growth. We invite you to follow all project-related news on Facebook, Instagram and LinkedIn as well as TechHub.vu.lt and https://mita.lrv.lt/.
The project is funded by the European Regional Development Fund. No: 01.2.1-LVPA-V-842 Inogeb EN
Contact us:
Project Manager Gintare Narakiene, +370 610 39339, gintare.narakiene@mita.lt
Innovation expert Martynas Survilas, +370 604 76925, martynas.survilas@mita.lt
Innovation expert Lijana Kanarskiene, +370 650 59831, lijana.kanarskiene@mita.lt
Communications Specialist Milda Vilčinskaitė, +370 679 90633, milda.vilcinskaite@mita.lt