What the heck is Silicon Valley? Is it worth it?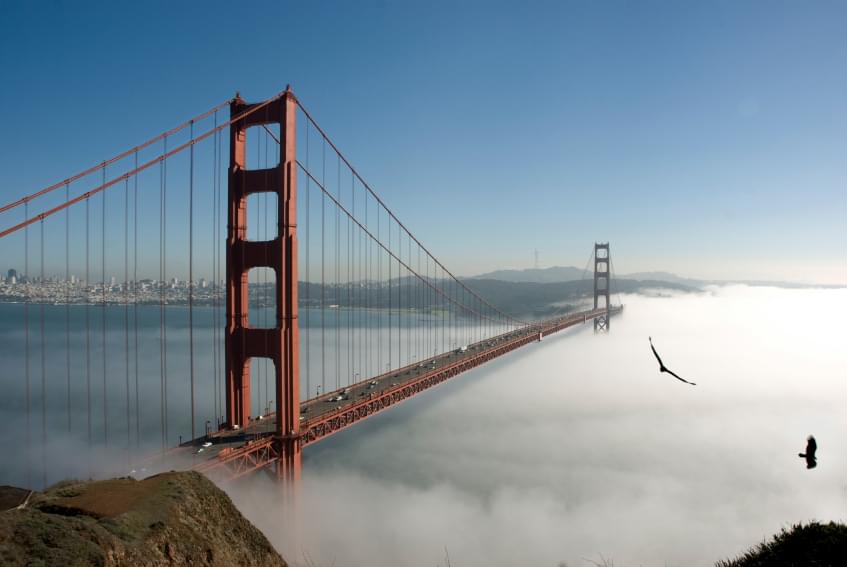 Written by Diana Plačiakienė
You're young, smart, ambitious, armed with a new revolutionary idea, and you feel an urge to go out to the world to share it and … to raise money. And, of course, you want to go big and jump high, straight to No. 1. With few other places catching up, Silicon Valley is still # 1 for Startups. Geographically, it's pretty far from Lithuania, so you should expect to pay $1,100- $1,300 for an airline ticket and you may need to call your parents/ relatives/ friends to borrow a bit. Or, you might already have financial resources available, but…WAIT, don't jump on a plane yet. Take a deep breath and … do your homework first. Learn the pros & cons of Silicon Valley.
First of all, where is Silicon Valley? According to Wikipedia, SV is the southern region of the San Francisco Bay Area in Northern California, United States, with Stanford University and Sand Hill Road at its center. It includes cities/towns of San Jose, Palo Alto, Mountain View, Sunnyvale, Redwood City. Silicon Valley isn't just one city with the golden gate that says: "Welcome to Silicon Valley". It is rather a conglomeration of smaller or bigger towns with many of the world's largest technology corporations such as Google, Apple, Facebook, Linkedin, Microsoft, Yahoo, as well as thousands of small startups.
Silicon Valley is often confused with San Francisco. In order to get to SV, you need to fly to the San Francisco airport, and the city is about 50 km from the center of Silicon Valley. Both locations are often used interchangeably, but technically, San Francisco is not a part of Silicon Valley. It actually competes with Silicon Valley. San Francisco is another hot spot for startups, the single city that pulls in more startup deals and money than any other single city in the area.
Another geographical term that might sound confusing is the Bay Area. The Bay Area is a populated region that surrounds San Francisco and encompasses 9 counties with approximately 7.15 million people. Silicon Valley, spread mostly across 2 of these 9 counties, is also considered a part of Bay Area.
Unfortunately, there is no convenient public transportation that takes you around Silicon Valley. No Silicon Valley tour bus? It can be your next business idea.
There is no Silicon Valley help desk /kiosk, either, where you can go to get all -inclusive info about startup networking or pitch events, places to visit, etc. I suggest to subscribe to Startup Digest weekly updates right away to get an idea about what's going on in SV. There are many startup incubators, accelerators, co-working spaces in SV & San Francisco. It is a pretty congested red sea you can easily get lost in. Learn about the top ones here.
I also personally suggest to check out a brand new startup co-working (and more) space in San Francisco.
Now you know where it is, what's going on here, so let's talk WHY to come here. In 2012, Silicon Valley lured $10.9 billion worth of venture capital for its startups. That was five times more than Tel Aviv's $1.9 billion. To understand why, let's take a look at the six dimensions that constitute a Startup Common:
Pillar companies. Big companies like Google serve three purposes for startups: sources of talent, early- adopter customers, and capital.
Universities. World class Universities like Stanford University supply intellectual capital, talent, and training.
Human capital. This is a region's pool of startup CEO's and other C- level executives, engineers, sales people, and marketers.
Investment capital. The undisputable No. 1 place in the world to raise startup money is right here in the home of Stanford University, Y Combinator, 500 Startups and Sand Hill Road with a concentration of venture capital and private equity firms such as Sequoia Capital, Andreessen Horowitz, Greylock Partners, and many more. Startups need different kind of capital at different stages- bootstrapping, founder financing, or friends and family money to get a business model, Angel capital to win customers in a specific market segment, and venture capital to expand globally and broaden the product line.
Mentoring. Experienced investors and executives mentor companies and talented professionals on strategic vision, raising capital, organizational design, culture, product development, team building, and getting customers and partners.
Values. Each place has a unique culture that guide the way people behave. Silicon Valley operates on " Givers Gain" philosophy, when you give/ share first without waiting for the instant return. It will come, in one form or another, but give first. Even the biggest competitors sit by one table to bounce off ideas, to share (to some extent, of course. The Valley is also favorable to risk taking, and tolerates failure. You actually learn a ton from your mistakes, so it's OK to make them.
The less exciting news about Silicon Valley is that expecting to come here and get a big chunk of money from SV investors on your first trip is not realistic. I'm sure you have a great idea, but there are so many of them, they come from the whole world. And, actually, very few SV investors fund foreign companies. They want YOU to come here, incorporate a company in SV, so it's close to them and less risk is involved, and then they'll see if it's actually worth their attention. Incorporating costs a lot, so it's not an achievable idea for a starter.
You'd probably ask then: if not for the money, why bother to come here at all? It might be worth it (or not) depending on your business. The first thing to ask yourself is: what is your market? Do you have a product/ service for Lithuania, Europe, Asia or US? Is it a domestic product/service or you want to go global? If you're targeting US, you need to check if your idea interests this market, if there is a need for it. It might look as the best ever invented idea to you, but the market you're targeting might be saturated already. You want to test it out in front of potential clients, investors- with the history of successful investments, mentors-who have done it, and are willing to share, train others.
Come here to test your idea, to get a feedback, to expand your network, to get inspired. Silicon Valley is open to diversity, people from all over the world come here and any accent is tolerated. You might meet a potential business partner, a mentor, an investor that is not interested in investing in your idea right now, but can lead you to the right track and become a great business advisor. A lot is brewing in the Valley, new innovative ideas are born every second and there is no better way to experience that than to physically be here, to breath in a special SV vibe, and … to go home to implement what you've learned. You might come back later, when you're ready to incorporate a company (keeping sales & marketing in SV while operations/ development stay in Lithuania). Or, you might decide that your product doesn't have enough interest In U.S. and maybe you need to look closer- Europe, or maybe Asia is your market. Or, based on the feedback you get in SV you'll change your business direction or will come up with something new. In any case, your experience in SV won't be wasted.
As one of speakers recently said: Don't come to conquer the red sea (Silicon Valley). Take what's best here and go back to your blue sea (Lithuania). Get inspiration, feedback, expand your network, and keep working… for success.