Webinar: Funding opportunities for startups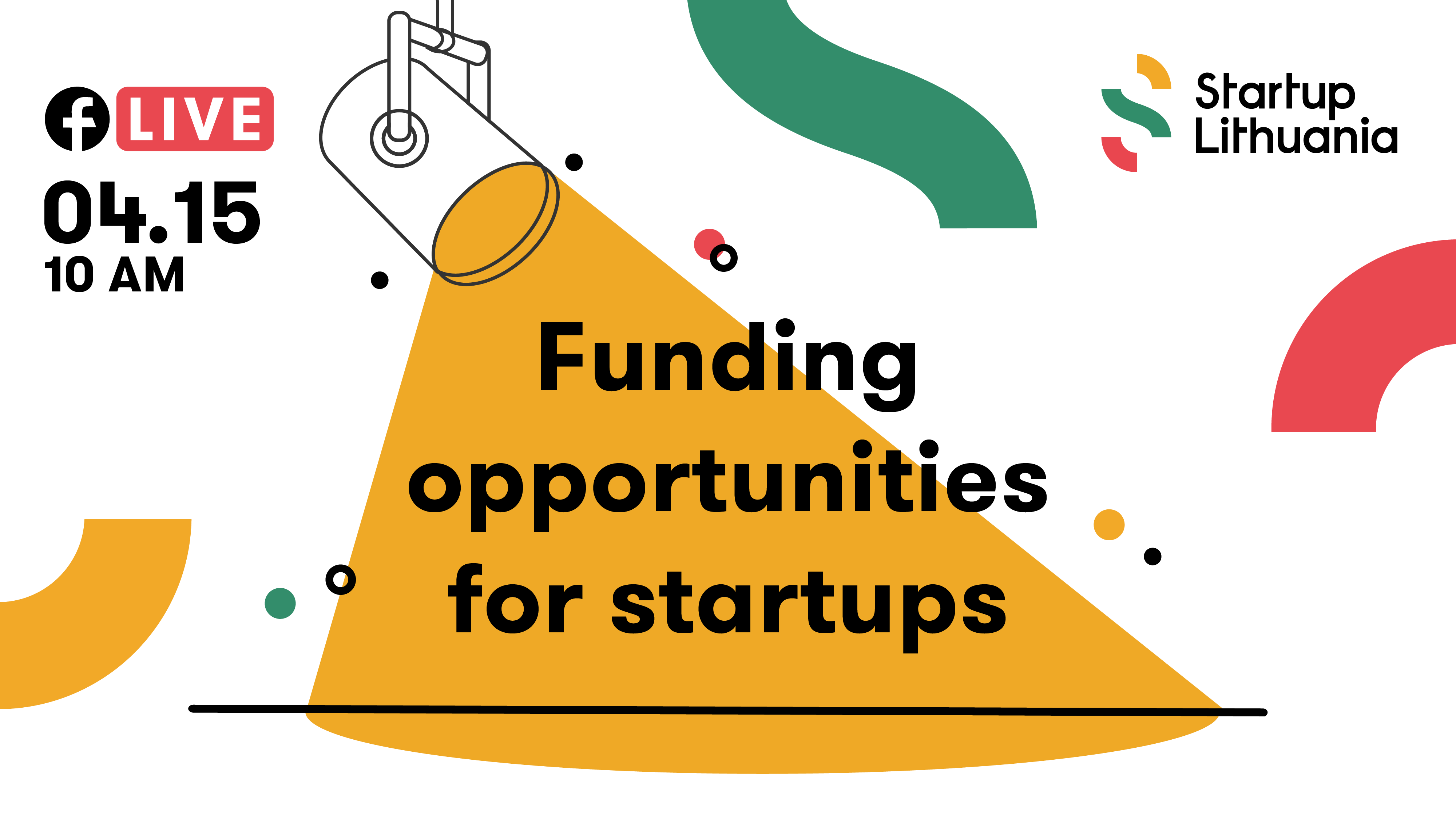 🎥🎥Looking for an opportunity how to fill the fuel for your rocket? Startup Lithuania continues series of webinars and this time we will discuss more various funding opportunities for startups. 🎥🎥
During the webinar speakers will present:
👉the main programs coordinated by MITA: Inostart, Inovoucher, Inospurt and where startups should put attention the most while applying for state aid;
👉the newest information about international open calls including European Commission funding programs;
👉what startups need to know about state subsidies during the quarantine period in Lithuania.
Speakers:
👉Simas Dunauskas, MITA – Mokslo, inovacijų ir technologijų agentūra;
👉Tautvydas Pipiras, Lietuvos inovacijų centras/Lithuanian Innovation Centre;
👉Vytautas Šilinskas, TGS BALTIC.
Moderator: Roberta Rudokienė, Head of Startup Lithuania.
Have any questions regarding the main webinar topic? Write it down before the live session here in the discussion field.
Live session will be broadcasted on Startup Lithuania Facebook profile.