VU Business School Invites To Develop Educational Innovations At Edtech Hackathon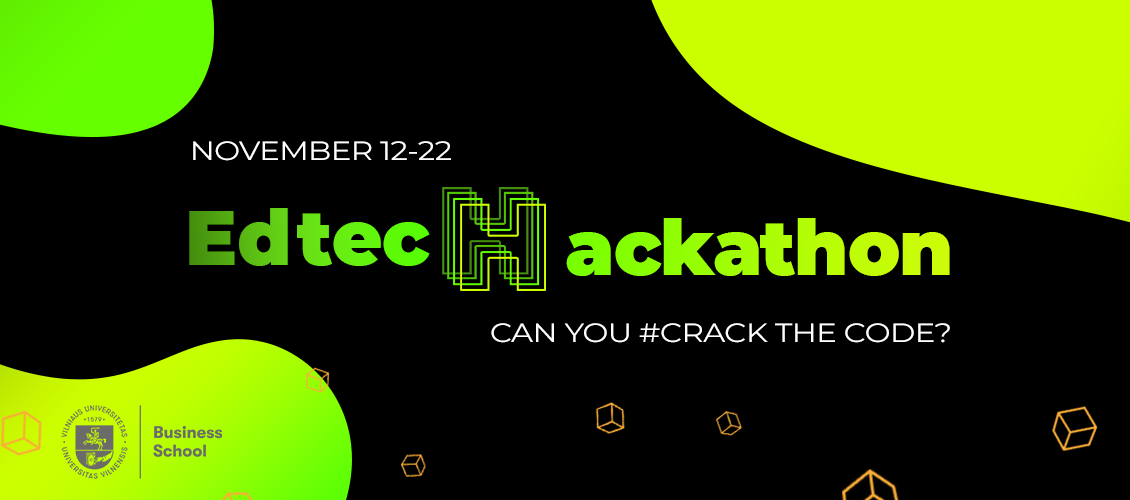 Mark November 12-22 red in your calendar as Edtech Hackathon series will be back to VU Business School.
Edtech Hackathon 2020 is an annual Vilnius University Business School event, focused on developing education solutions of the future.
🚀 This year hackathon is focused on bringing the international community together in order to develop educational innovations, which will be adapted to the market, affected by COVID. The event will be held fully online, November 12-22.
🚀 The main priority of this year is 7 conference evenings, dedicated to educational technologies and the future of education. Main discussion – "The Future of Work is Now: How can Lithuania Embrace It?". Which will bring together leaders of international technology companies, the Lithuanian public sector, and startups.
Last year Edtech Hackathon attracted 120 registrations, 16 mentors, an international jury, and a prize fund of 15 000 EUR.
Do you accept the challenge?
Register here: www.vuhackathon.lt