"Vilnius on Time" wins ICT 2013 hackathon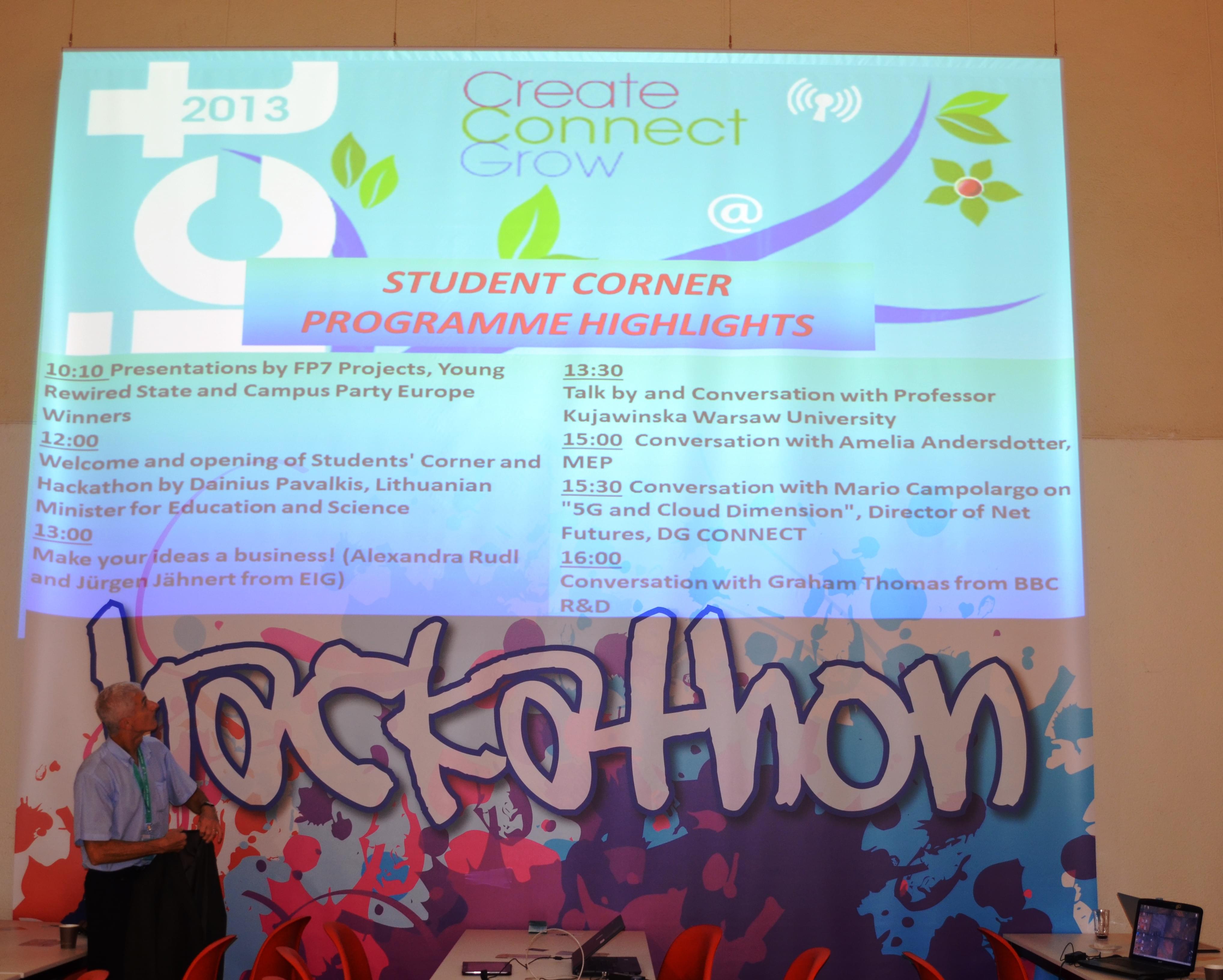 The ICT2013 Hackathon took place in Vilnius and was organized by Enterprise Lithuania. It was the part of the biggest event in Lithuania this year – ICT 2013 conference for scientists, researchers, politicians, businessmen and investors.
Teams were formed and started working on the first day of the hackathon. Lucky winners of the competition were announced last Friday:
1st place – Vilnius on Time. 4 Spanish engineers and 1 Lithuanian marketing and sales professional developed a product which helps you to avoid enormous amounts of traffic in town by providing you with information about free parking slots in a city.
2nd place – Watchar. This team found a solution – a marketplace for augmented reality advertising and m-commerce.
3rd place – Teisynas.lt, which helps you to work with legislative acts and various documents.
Special prizes from Vilnius City Municipality for smart city solutions went to the teams of Questy, an interactive and challenging city guiding quiz application, and Your School, a web platform for evaluating schools.
A special award was reserved for a project which would show best relevance to the areas of ICT Work Programme to be called for under the Horizon 2020 research and innovation funding program. This award was also given to "Vilnius on Time".