Turn Your Idea Into a Budding Business: Apply Now for the Ultimate Business Ideas Competition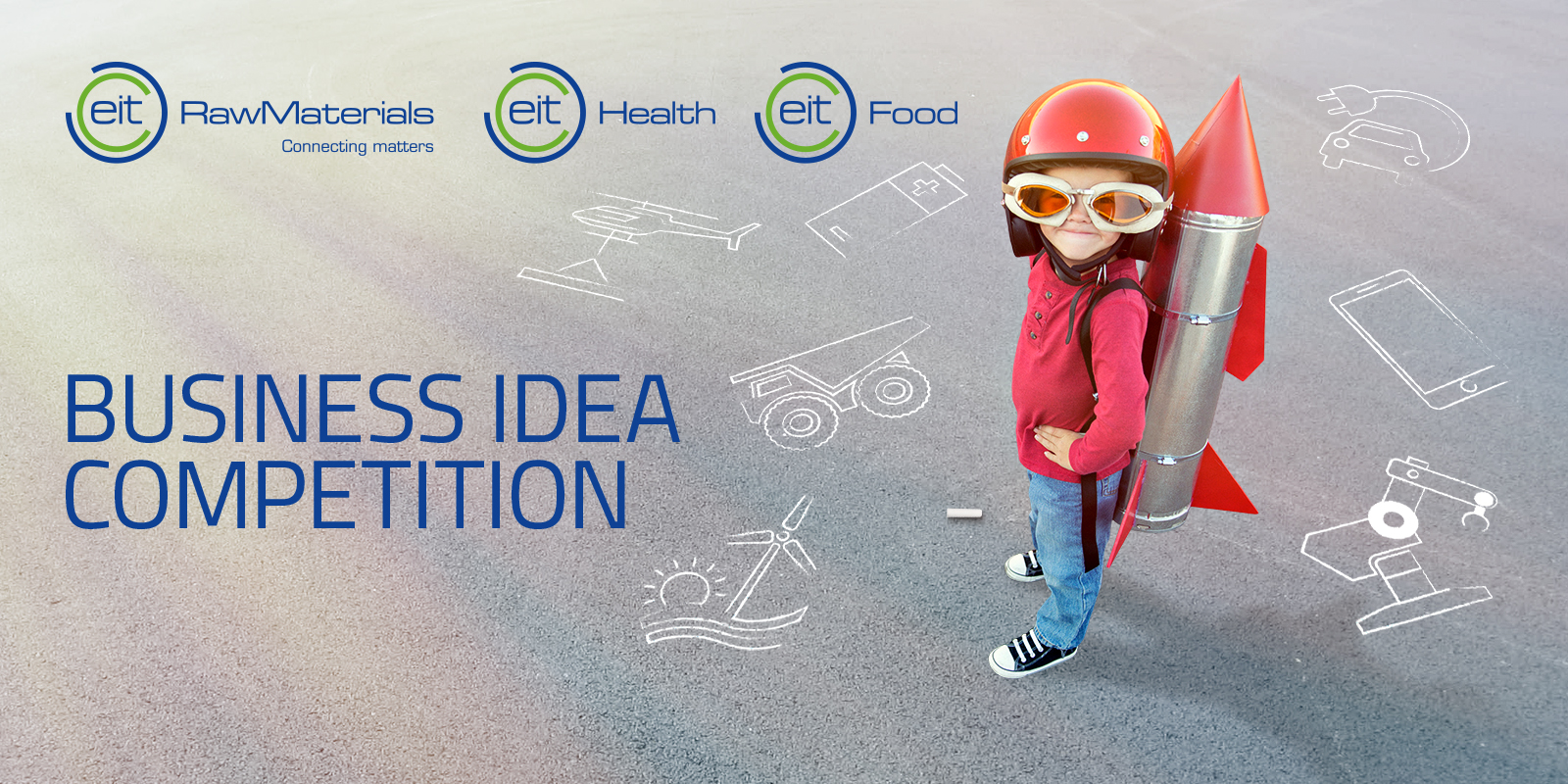 Do you have a unique business idea and want to learn basic entrepreneurial skills? Get engaged with Europe's largest thematic innovation networks, learn how to develop your business plan and pitch your idea to future investors.
EIT Health, EIT Raw Materials and EIT Food jointly launch a Business Ideas Competition to improve cross sectoral innovation performance in EIT RIS countries along the following thematic areas:
If selected, you will start with a 2-day Business Planning Bootcamp, which will provide a unique crossindustry environment, the primary focus is on quantitative business model building. You can also learn how to get started on building a business: how to build a team, business processes, organizational design. The participants will be selected based on the strength of the entrepreneurial idea they possess, their impact to the sector and their growth potential.
Locations of the Bootcamps:
Zagreb, Croatia – 4-5 May 2018;
or Budapest, Hungary – 11-12 May 2018;
or Warsaw, Poland – 15-16 June 2018
After the successful completion of the Bootcamps you will get an EUR 1,000 scholarship.
Elaborate further on your business plan and get chance to win a money prize.
After the Bootcamp submit your business plan to have chance to get further education, dedicated mentoring and compete at the Joint Pitch Finals for a money prize of up to EUR 10,000.
Timeline
Applications are open with deadline 31 March 2018.
Before you apply, check out the specific thematic Terms and Conditions on the registration platform.