TransferGo has attracted new investment and is ready to expand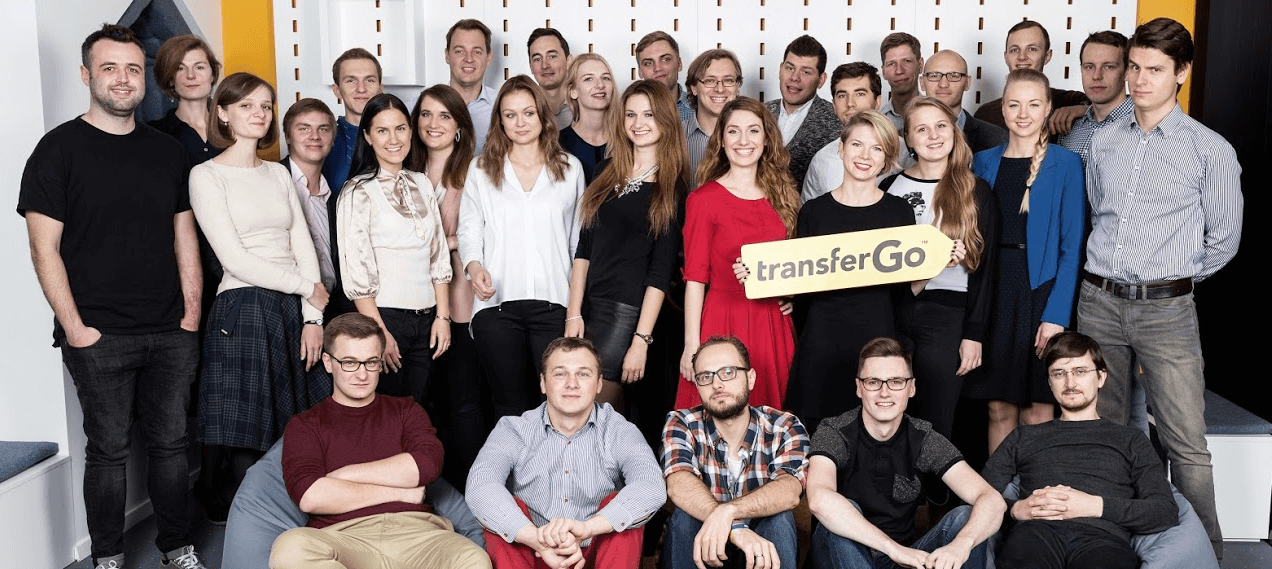 A Lithuanian fintech startup specializing in money transferring – TransferGo has ensured a new financial injection. New investment will strengthen company's position in the market, open opportunities for a future expansions, and boost the service capacities.
Since the launch of TransferGo, the company has attracted about EUR 6 million risk capital investments. Last financial injection has been granted by Swedish risk capital funds manager Vostok Emerging Finance.
This company has invested in TransferGo for another time. Daumantas Dvilinskas, CEO of TransferGo, has not revealed the correct amount of investment, however, according to unofficial sources, the investment may amount to approximately USD 3.4 million.
"The last year was really successful for the company, we reached our goals, hence we raised more money to go forward. Company's revenue has doubled over the 12-month period and that shows how strong our business model is, which is undoubtedly important, taking into account that number of companies is showing the opposite results", – says Mr. Dvilinskas.
According to CEO's claims, company's financial position is essentially stable as costs exceed revenue by a lesser amount, and the new investment is not set to cover the costs, but to strengthen product development and the position in the market.
"As we are getting close to being profitable, we chose not to be in order to grow faster and bigger. We are planning to stick to such strategy for about 3-4 years since we see potential opportunities for expansion, ­– tells the CEO. ­– We attract new investments because we need them for the business but not for the pay checks for the electricity of the office."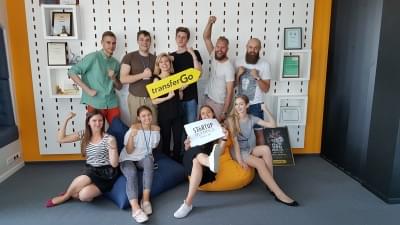 Market Expansion
Mr. Dvilinskas states that new investments will not be used to increase the number of countries where TransferGo would enable international payment platform, but to strengthen present position in the current markets.
The most propitious countries for TransferGo are those that are facing challenges of international migration. As the vast majority of people travel from lower-income countries to more advanced ones, TransferGo are enabling to people to transfer their incomes back to their motherlands.
Personnel
TransferGo has recently opened a new office in Germany. Such decision has been made due to the organic company's growth. As for now, TransferGo employs around 70 people and expects to increase this number up to 100 employees. Most of them will work in Lithuania, thus there are plans to move into a 1000 sq. m office in the centre of Vilnius next year.
Transfer Faster
There are two essential problems for fintech startups in transferring area – price and speed. These startups claim it is possible to provide much cheaper services than they are offered by banks or the fintech giants, such as Western union or MoneyGram.
To lower the costs, attention is given to cutting-edge technologies, process automatization, and faster search for the alternatives. A similar company to TransferGo is an Estonian money transferring startup TransferWise.
According to the country and bank (as well as other criteria), transfer can reach the recipient either in a few hours, or a few days. Mr. Dvilinskas says that in the current market not that many players are trying to reduce the time-cost and this is where TransferGo specialises.
"Our aim is to proceed with real-time transferring services in the most of Europe and that's what we do. We can guarantee that, for example, money transfers from Germany and Scandinavian countries to the Baltics, Poland or Romania do take around 30 seconds. People love time efficiency, they don't want to worry where their money is, and no one in Europe can offer such speed", ­– tells Mr. Dvilinskas.
According to him, time-efficient transferring service is one of the main growth reasons. Of course, faster transferring services are additionally taxed more. You can find more about the prices and transferring speeds at https://www.transfergo.com/en.
"Our record is 30 seconds. We see our future and want to offer such service for a more affordable price. That is our mission and we pursue it the best we can", – states the CEO.
The emerging differences
Since the launch, TransferGo has been compared to international payment pursuing company TransferWise. However, their work is constantly changing as the business model is developing, resulting in the emergence of more and more differences.
For instance, TransferWise is actively promoting their lesser cost of transferring money and rarely talks about the speed of transfers, which is the main advantage of TransferGo. Namely, TransferWise is planning to expand their financial services portfolio and has announced that this year they should launch a debit card programme.
TransferGo is also considering offering additional services, however, they claim that it is too soon to draw a conclusion on such discussions. According to Mr. Dvilinskas, their clients are happy with their current bank accounts but they also want to increase the quality of specific financial procedures.
"It is too soon to talk about new services because we are concentrated towards building and improving current client database. However, I imagine that it might be kind of non-traditional loan products, or something like that, and I don't decline the idea of opening a bank account in the coming future", – says the CEO.
Furthermore, the interviewee thinks that in 5 years' perspective the company should expand further outside Europe. As for today, a potential growth is foreseen in Asia, where, from client's perspective, the interest is high, however, according to Mr. Dvilinskas, it is too soon to state the actual market that would follow the expansion in Europe.
"Undoubtedly, there are plenty of migration sources, that are emerging or getting updated. We will follow them", – says the CEO of "TransferGo" Mr. Dvilinskas.
The text was translated from the artictle in Verslo Žinios by Darius Verseckas, read more at: http://www.vz.lt/informacines-technologijos-telekomunikacijos/2017/07/26/transfergo-gavo-dar-viena-investicija-didins-savo-dali-esamose-rinkose#4