TeleSoftas Invests EUR 100K In Health Tech Startup Aichom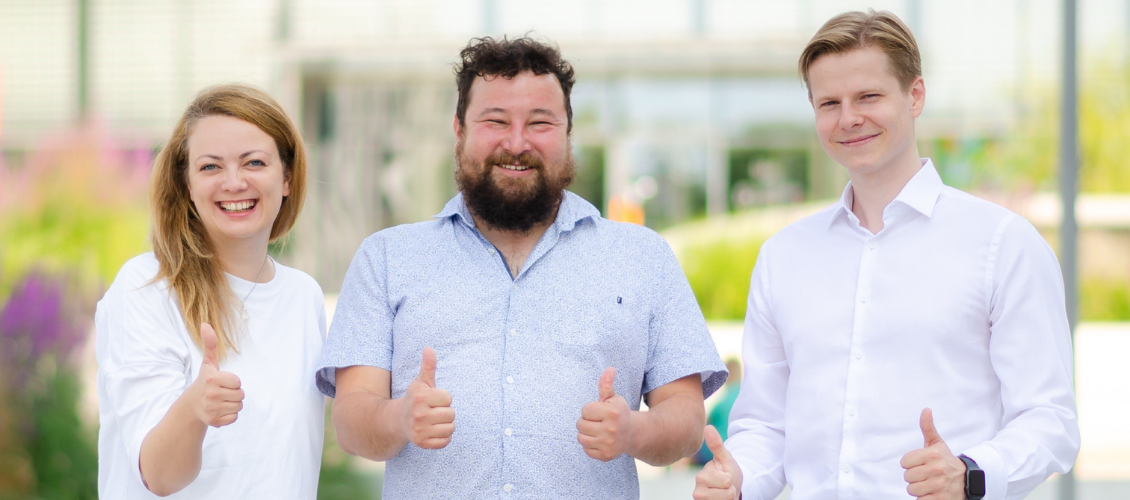 TeleSoftas, a company engaged in implementing IT solutions worldwide, is investing EUR 100,000 in the Health Tech startup, Aichom. This investment aims to help further develop an IT solution that will make life easier for families of people with Alzheimer's and other dementias, as well as for people with dementia.
The Aichom mobile app will provide advice for family caregivers, which is developed with professional experts, family nurses, and representatives of organisations in the United States, focused on dementia, on how to be ready to help your family members with dementia, as well as on how to nurture your own mental health. The app has been designed for iOS devices and it also integrates data from the Apple Watch. Using this app, the family caregiver will be able to track their loved one, see if they have strayed from a designated safe area, and provide the necessary assistance when needed. Aichom app will be available to residents of the U.S., Canada, and the United Kingdom.
Health Tech start-up Aichom will launch its "Caregiver's Library" this summer, where relatives of patients with various forms of dementia (e.g. due to Alzheimer's disease) will be able to get advice on caring for relatives as well as information regarding their health. The content is created in collaboration with partners from the U.S. – including caregiving professionals, book authors, and caregiving educators. By the end of the year, other features will be launched in collaboration with TeleSoftas development team, such as familiar voice reminders to help patients with medication adherence, as well as an elderly health monitoring system to ensure sleep quality, physical activity, and other parameters relevant to overall health.
"Alzheimer's disease, known as the scourge of the 21st century, is affecting more and more people around the world every year. Realising the large scale of this problem, we want to help both people with Alzheimer's and other forms of dementia, as well as the family members who care for them. Through 18 years of experience, we have accumulated knowledge and developed a large, motivated team that today is engaged in providing value-creating, meaningful IT solutions. For us, it is not just an investment, we will strive to jointly develop a technical solution that would help attract the attention of other investors in an attempt to make people's lives easier," says Algirdas Stonys, Director of TeleSoftas.
"Research by the World Health Organisation says that a rapidly ageing population will lead to an even higher incidence of dementia than we are currently experiencing. One case of the condition is expected every three seconds. Dementia is a progressive condition, currently with no cure, that costs the world's population more than $800 billion USD annually. There are currently more than 50 million people in the world living with dementia. People with Alzheimer's and other forms of dementia are usually cared for by their own family members who experience constant stress as a result, which in turn affects their own health and living. Even in the early stages of dementia, patients that leave home may not be able to find their way back again, which creates an immediate physical threat to their well-being. The solution we are developing will not cure the disease, but it will reduce the levels of anxiety for family caregivers. It will also provide emotional comfort, access to clearly presented and evidence-based information about the disease, leisure activities, technology, health insurance, and legal aspects as well. We are glad to be working with a large and professional team of TeleSoftas developers, which will help our solutions to be realised that much faster," says Mindaugas Galvosas, CEO of Aichom.
The World Health Organization has dedicated this decade to healthy ageing. The Lithuanian-founded start-up Aichom, using artificial intelligence, will seek to provide personalised advice to family carers on how best to look after their relatives, taking into account their recorded health parameters and location data. In 2022, Aichom plans to launch a mobile app that will work with Android devices. This will include a 24/7 caregiver's support function, a facility that helps to find professional caregiving professionals through the app, and also feature a caregiver's marketplace of necessary equipment to facilitate nursing.
About Aichom:
Aichom is a Lithuanian-based Health Tech start-up that solves the problems of family caregivers of people with dementia (such as those with Alzheimer's disease,) and their loved ones by way of an app that works on market-leading smartwatches. The three-year-old start-up team consists of Arvydas Plėta, Aurelija Šilinskaitė, Eimantas Vaičiūnas and business angels Ričardas Bernotavičius and Tomas Martūnas. Aichom is led by Mindaugas Galvosas, MD.
About TeleSoftas:
TeleSoftas is an international company engaged in developing smart and innovative IT services that began operations in 2004. Today, TeleSoftas provides digital transformation consulting and software engineering solutions to clients worldwide. TeleSoftas takes a forward-thinking approach, helping its customers discover and create bold solutions by utilising the potential for technological innovation, and consistently investing in research and development. Based on the principles of networking, sharing and open collaboration, TeleSoftas is an IT company that seeks to contribute to the well-being of society through the use of state-of-the-art technology, innovation as well as available knowledge and resources.