TechHub Invites to Turn Your Ideas Into an Innovation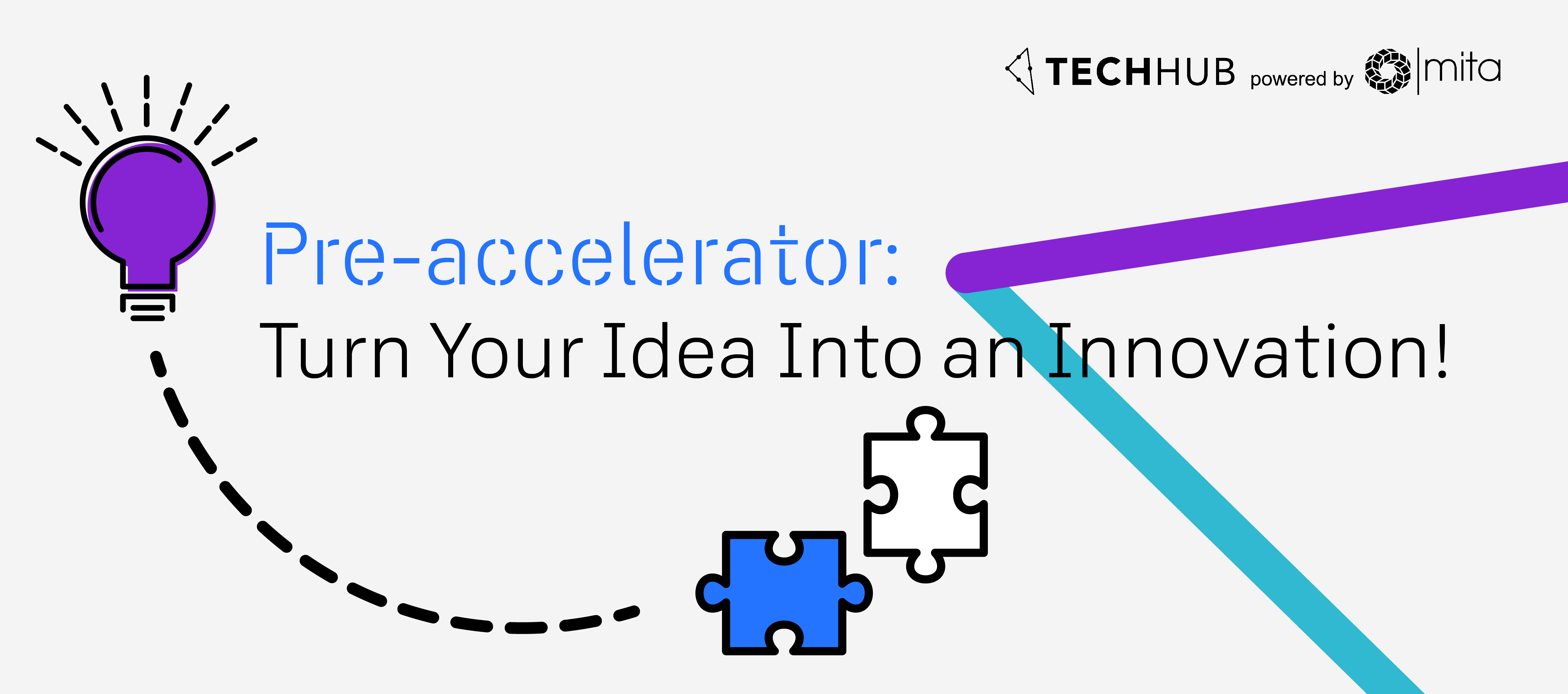 The pandemic has shown that every crisis can be a time of opportunities. A number of companies have already started looking for solutions in different spheres, such as e-commerce, health, work optimization and some others, but the market still needs innovations that can solve various pressing issues. The "TechHub" project, implemented by the Agency for Science, Innovation and Technology (MITA), aims to bring together representatives of various fields, promote the growth of knowledge-based business in the country and also organizes the training and mentoring sessions.
The first cycle of the pre-accelerator is planned in November. It includes 3-months of intensive training and mentoring sessions designed to develop startup ideas into reality, as well as to acquire business knowledge and skills. It is planned that 120 startups will grow their ideas to the minimum viable product during the implementation of the project.
During these mentoring and training sessions, startups will have the opportunity to receive services up to 25.000 Eur free of charge. Experienced experts will lead sessions and advise on innovation development, product development, positioning, branding, team building, financing, intellectual property and other topics. During the training period, startups will have individual mentors.
Startups will also have the opportunity to travel abroad with project funds. Five best-performing teams from each cycle will be able to travel to EU countries to look for partners and investors as well as to participate in B2B meetings.  The other five best performing teams will be able to participate in foreign accelerators.  
All startups will be able to submit applications for participation in the pre-accelerator (very small or small companies with high and innovation-based business development potential, operating for no more than 5 years). Each applicant team will have to provide information about the startup, team, service (product) in the application form. Received applications will be evaluated and the participants will be selected by project experts.
A total of six pre-accelerator cycles until 2022 are planned. In November, 20 companies will be selected for the first cycle. Registration will start on 12 October and will last until 23 October. You can find more information and details: www.mita.lrv.lt/techhub.
Registration form for startups: here. 
Registration form for individuals who would like to join other teams: here.