Tasker Secures 450 Thousand Euros Investment for the Further Development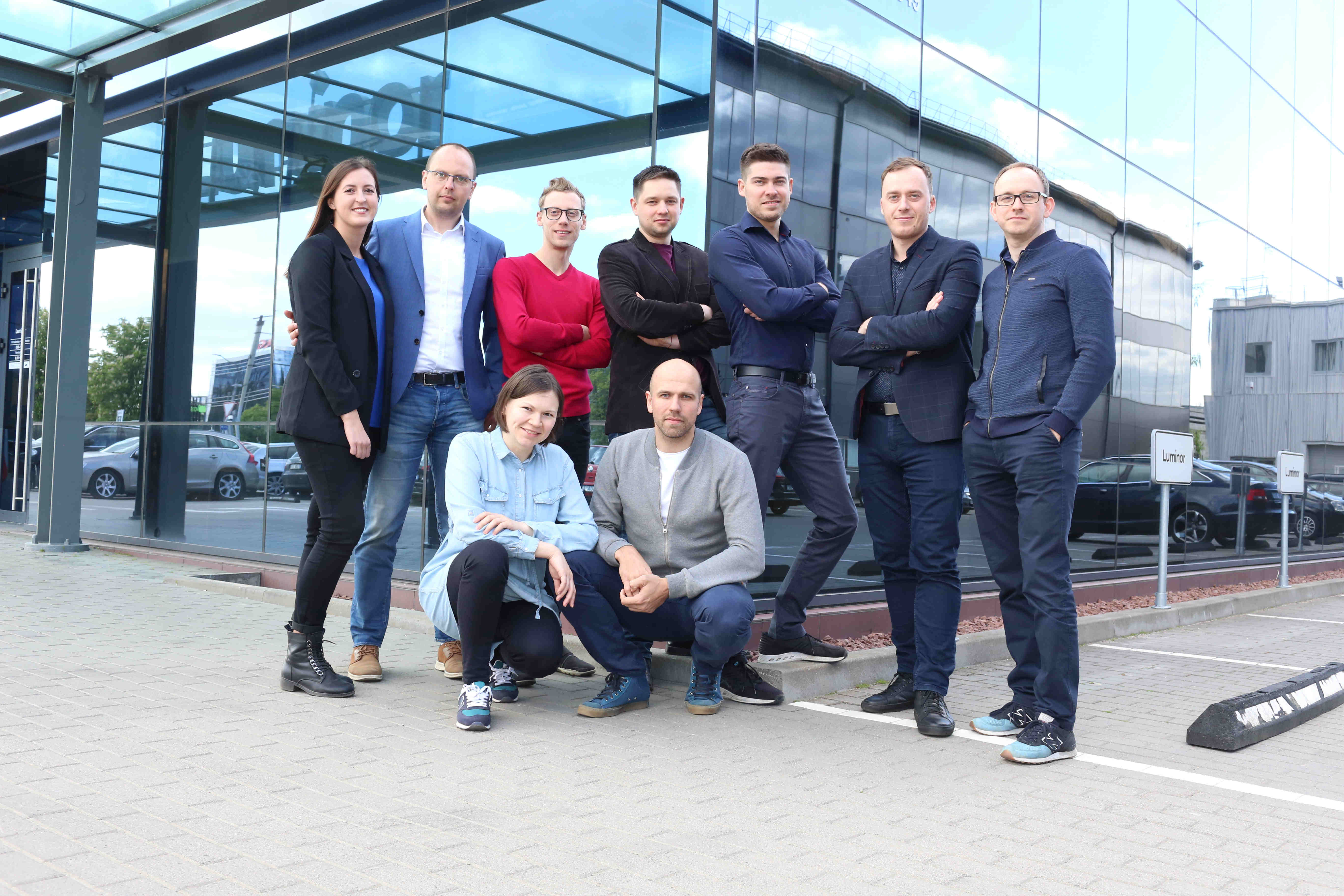 Tasker, a remote field service operation management startup, attracted 450 thousand euros investment from Open Circle Capital and iTo capital fund. The total amount of seed investment round has already reached 750 thousand euros.
The Investment Goal to Establish in the Western Europe Market
Tasker team is building software that automates and digitizes task allocation, dispatching, route planning, money collection, equipment management for companies that handle remote operations in different locations.
According to Arūnas Eitutis, CEO of Tasker, the new 450 thousand euros investment will be allocated to business development in Western Europe markets. "We have already started business development in foreign countries, therefore, we understand how our competitors work and how they grow their influence. We tested the waters and analyzed what potential clients are looking for and how they handle their field service management operations. We also started employing salespeople in the targeted international markets." – explains Mr. Eitutis.
The first 300 thousand euros capital injection was used to build a team that could work with diverse international clients and to introduce the Tasker solution to new markets. The new investment will be allocated to establish a company in Western Europe and for its further growth.
Exponential Startup Growth in One Year
Currently, Tasker serves more than 150 different size companies. According to Mr. Eitutis, an average Tasker client has around 30 technicians and engineers, and the biggest client has 2 thousand software users. The main markets are in Lithuania and Baltic countries, but in 2020, the company started expanding its business to the United Kingdom, Ireland, the Netherlands, Finland.
"We have a lot of experience in heavy machinery, vending, and facility management sectors. One of our biggest and the most successful project is Mobile Mail Carriers. It was developed together with Lithuania Post, the project required a highly customized Tasker solution." – shares the CEO.
Lithuania Post uses Tasker to simplify post office services. They use the tool to collect money, deliver and receive shipments, print receipts, and to automate other post services. To this day, the Mobile Mail Carriers project helped Lithuania Post to finish 20 million tasks and onboard all 2 thousand mail carriers.
Audrius Milukas, the partner of the Open Circle Capital fund, admits that despite a sharp company's growth, the startup isn't using its full potential. "Tasker help optimize agriculture, heavy machinery, security, and building facility processes by using the most advanced IT and data analytics solutions. These are massive industries with a lot of potential for digitization."
Contactless Services During the Quarantine Period
Amid the quarantine, Tasker launched contactless features to finish tasks. They function using QR codes and digital signature functionality. Mr. Eitutis explains how new touchless methods allow their clients to keep the business running during the crisis, "The whole world is searching and setting up remote tools to alleviate the burden on businesses during the social-distancing period. We also introduced advanced contactless solutions, and now, our clients can approve and sign tasks without leaving their homes."
"Last year, we doubled our performance, this year, we seek to go even further, because we have many advantages and the market is far from being satiated. First of all, we are much more agile than our competitors, which is crucial in situations like the one we have now. We aim to be the first ones to introduce the most advanced technologies in the market. We have our mobile solutions that are customized to different client profiles and are easy to use even for those who don't have much of the IT knowledge. Tasker is also prepared for the IoT surge. We use connected devices to determine operating mistakes and to ensure faster and more accurate preventative maintenance." Arūnas Eitutis explains Tasker competitive advantages.
According to the CEO, the Tasker team is designing a tool that can facilitate not only complex business operation management but can also help monitor daily processes. Tasker clients use the tool to build employee reward systems, to automate payment, sales, logistics, and customer service procedures. Different than similar tools, Tasker can be used for all employee levels.
"The company acknowledges the benefits of technological development and how technologies can simplify all business operations: in-house and remote. Our goal is to use this advantage and create a flexible and agile service that can be customized to diverse client profiles," says Mr. Eitutis.
About Tasker
Tasker, a business operation management startup, was launched in 2013 with the help of tech companies Tele2 Lietuva and iTo. Tasker serves companies that do most of their operations outside the office. The company optimizes and automates business operations and puts them into the virtual environment. Among Tasker clients are Nestle, Grinda, GRIFS AG, Circle K, and many other prominent names.
Open Circle Capital manages 20 million euros fund and invests in Lithuanian companies that are developing services in the advanced technology sector. The fund is created by implementing The Republic of Lithuania Economic and Innovation Ministry's financial initiative, "Seed Investment Development Fund 1." Invega granted 13.8 million euros for the fund.