Startup Visa Success Stories: Ihor Pakhomov, Founder of ESTEQ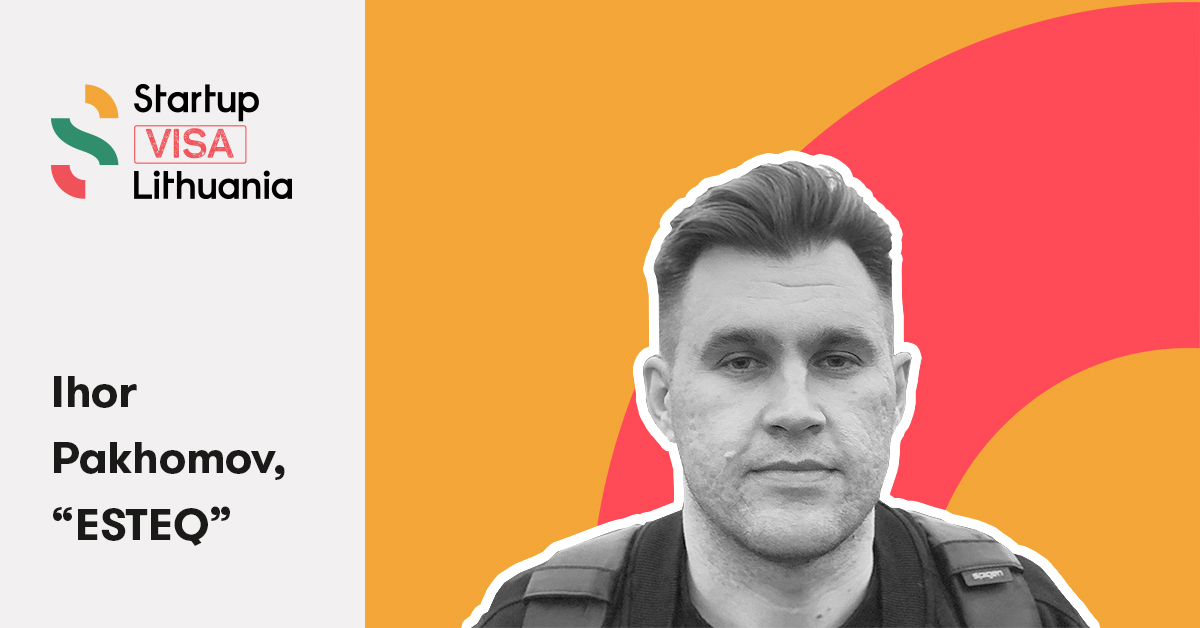 Some ideas can't get off the ground in a country, and yet – do they have to be bound by its borders? By working with Startup Visa program, we get too see a lot of potential that is quite ready to take it all on and dominate the market. We also see the potential in attracting many more talented young entrepreneurs with their ideas that could use a program like this to get their business going.
We spoke about the program with Ihor Pakhomov, Founder of ESTEQ. Numerous past experiences Ihor has had with operating his own businesses provided him with perspective on how welcoming a country Lithuania really is for foreign startups.
"The doors are still open, even if not as open as they were years ago. Startup Visa still allows the talent to come through. However, the long history Lithuania has with both foreign and local self-employed specialists and founders of business has evolved into a robust and lively ecosystem," says Ihor, who used the program to come here to found ESTEQ.
"We provide cyber-security solutions for the web. This requires me to be available 24/7, since it is then that cyber-criminals go into attack," Ihor says, adding that while the Lithuanian market is not quite large, it is deeply integrated into the second largest market in the world, European Union. He illustrates the potential with such globally-established companies like Tesonet and Hostinger.
The openness of the market is really what makes it worth for Ihor: collaborations with other startups, frequent gatherings and the constant sharing of ideas and insights, as well as actual leads. "It's easy here to have a meeting with an actual industry leader – you can just schedule it and ask for advice. Need something to sell, to get new clients, to get support? You just need to talk to people."
Stable income was crucial to Ihor's success. "Focus on the right aspects of a startup is critical," he claims. However, now he's an integral part of the community, working both on the improvements of the program as well as helping other startups who are already here.
If there's a keyword to be found in the conversation, it's "focus". Focus on what's crucial and then go from there. And for the program? Should you choose to apply for a Startup Visa, you can be sure that the support and the opportunities will be here.
Check if you're eligible here: https://startupvisalithuania.com/#am-i-eligible