Startup Visa Success Stories: Anton Aparin, Founder of Rapira LT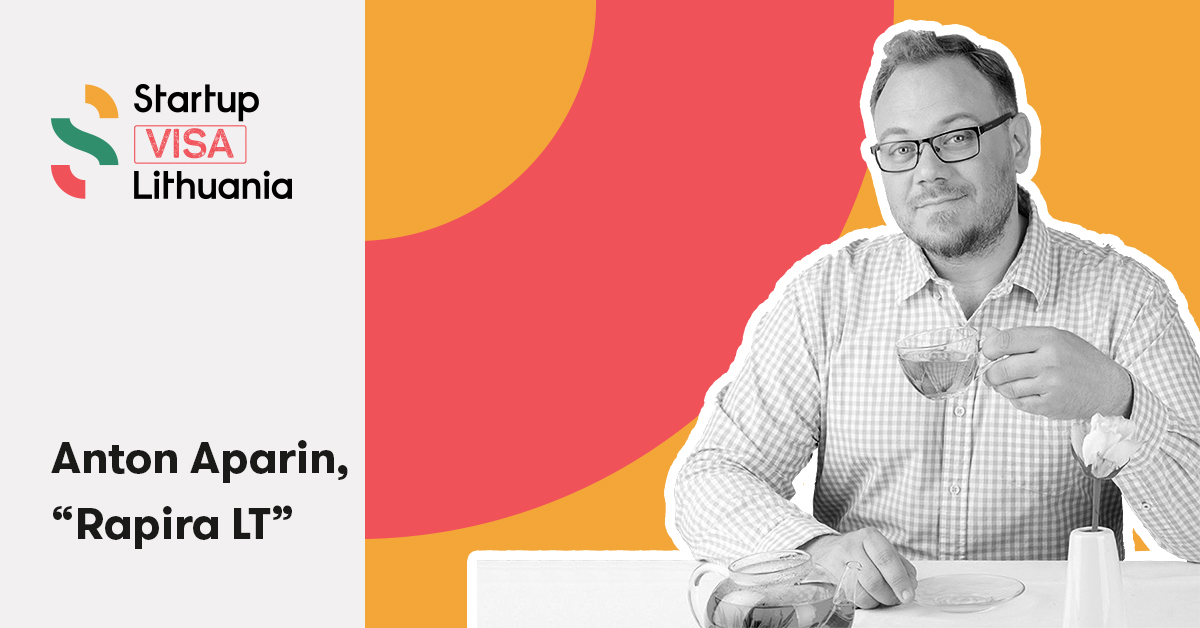 For just about any company, especially a startup, basing your whole business in a completely different country is far from unheard of. As is including the migration in the company's business plan from very early stages. What are the main arguments for making this decision? For the most part, it's the target market, judicial and financial ecosystem. But is that enough?
We talked with a few startup founders that are currently doing business from Lithuania. Based on their answers and their experience, seems aside from the basics, the existing infrastructure and available acceleration programs are a huge plus.
Incubators, co-working spaces, accelerator programs – Anton found Lithuania touched all these talking points, when we spoke about benefits of starting a business out in Lithuania for foreign companies.
"What surprised me was the atmosphere in these spaces. Seminars and conferences with international IT experts are frequently taking place here," Anton said, "There's trust: as I came to the co-working space I'm working in, I was provided keys to it right away. You wouldn't see this happen in Moscow. And the rent is more than twice less than what it was there."
As for risks – Anton says, that they are always present. However, compared to Moscow, the safety net is larger. After studying and gaining deep insight into Lithuania's tax and law systems, he found that it was very favorable. Not even a year later, Anton connected with a great amount of new people, became a part of numerous projects, gained interest from investors and created a team around himself.
Anton applied for a Startup Visa program in September of 2017, and in December already his application was approved, and a few months later he was in Lithuania. Interested in following in Anton's footsteps? Find if you're eligible here: https://startupvisalithuania.com/