Startup Of The Week: Tipi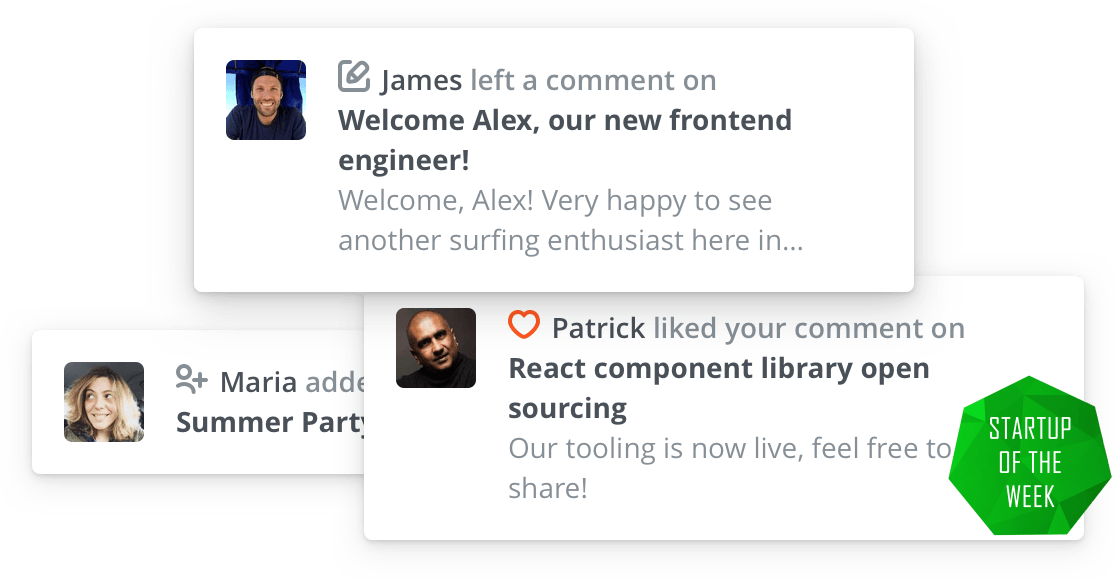 Please meet Aurelija Urbonaviciute, CEO and Co-Founder at Tipi. Tipi a smart communication tool for rapidly growing or changing business which recently has been funded by angel investment. Aurelija presents the company and shares their success story.
So what is Tipi? How it works?
Tipi is a simple team communication tool that helps to have more meaningful and productive work for small / medium businesses and communities.
Fluent communication and frictionless information sharing is critical to every organization success. However common challenge faced by many is the great number of messages, emails and notifications shared across, making it difficult to focus on work and learn what is relevant and important. As a result some highly productive people tend to skip using any communication channel so they could focus on work.
With Tipi you do not have to make a choice between communication or focused work. Tipi helps to organize the information and then distributes only individually relevant content, which can be accessed at the time that is best for the recipient. By doing so it reduces white noise, allows to focus on work, and get the relevant information when reader decides.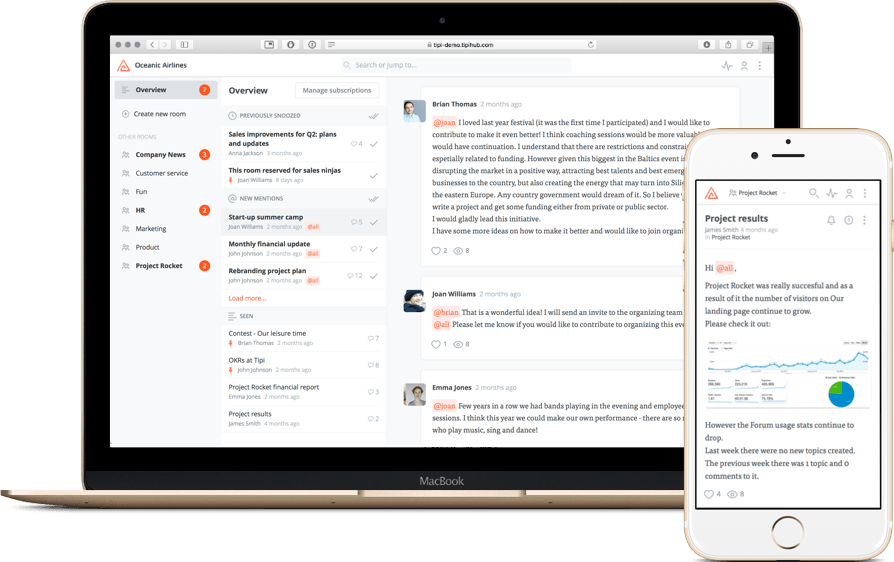 What are your competitors and competitive advantages?
There are many communication tools in the market. In resent years chats, like Slack became very popular. In particular chats showed a very clear asynchronous communication tool gap in the market. Chats are highly addictive and people fall in love with them instantly. However valuable information and meaningful discussions drown in chat flow. People using chats get anxious as they have to stay constantly watching the channel or otherwise they will miss something important, the communication in chat channels is short and reactive. As a result, team productivity is impacted as people can not stay focused on work for longer periods of time.
On contrary, Tipi is asynchronous tool and allows team to focus on work and get the structured and relevant communication when people need it and are ready to read.
What were the reasons behind coming up with this idea and launching this product? Why millennials?
I think the above answer covered partially. To add few more points:
Organizations start operating less like hierarchies and more like social networks, where everyone has a say and certain level of influence. This makes internal communications much more democratic, cross team communication starts playing a bigger role. Tipi helps to facilitate cross team communication and make teams and whole organizations move forward faster.
Tipi is suitable for all type of companies. Traditionally Millennials use less email, more different communication channels.
How wide would you like to spread your product? Do you imagine older companies without email, or you just want to improve their communication tools?
Tipi would work great and create value in any business or community, which want to communicate effectively and at the same time focus on work. Tipi integrates perfectly with mail, so if there are team members who love email and do not want to change habits, they can access information and share via email.
When exactly did you launch, what were the main challenges before launching?
The first concept and prototype product was created in 2015 and used by 3 international companies, distributed across multiple countries, size 200-600 employees. The current version Tipi was launched in March and became publicly available in May 2017. Legal entity in US was established in February and Lithuanian legal entity established in April 2017.
What are your target customers? Both in terms of user profile and geography? You are mostly orientated to USA market, why?
Tipi is most suitable for small / medium businesses and communities. Organizations that have at least few teams and would like to connect and alight these teams and people better and stay efficient and productive.
Tipi is the perfect communication tool for companies and organizations where:
    •       Teams feel disconnected from each other or the company
    •       Knowledge and updates drown in chats and emails
    •       Documents are scattered across folders or accounts
    •       Teams get too many emails and notifications, making it hard to focus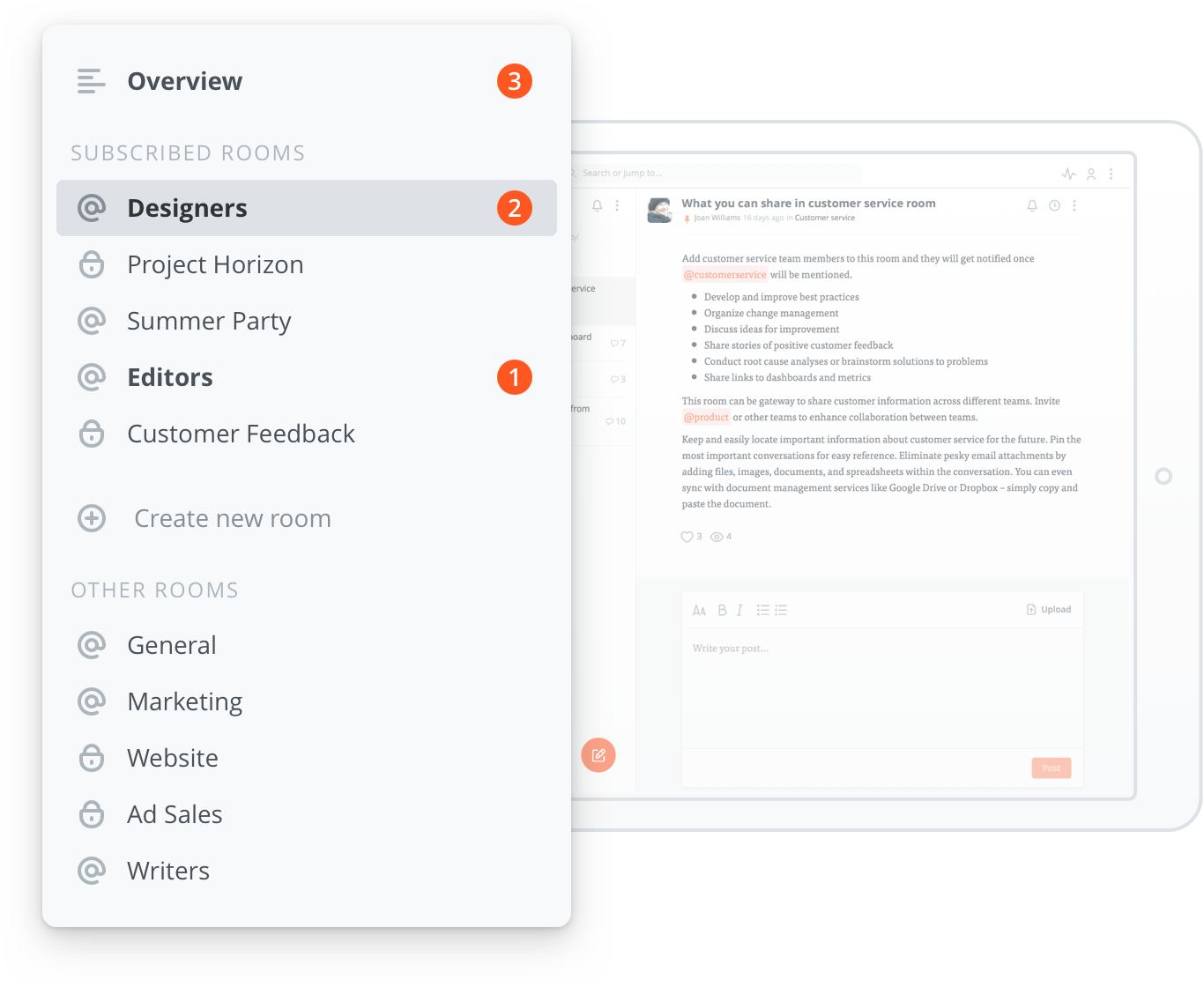 What are main challenges while working on this product and how are you overcoming them?
Most start-ups that originate from Lithuania face challenges entering other markets. One of the decisions that was very thoughtful was to establish legal entity in Delaware from the very beginning. However we are just looking for the ways to set our roots in other markets and many challenges are ahead.
How are you funded? Do you seek extra funding?
We are currently funded from angel investment and will be seeking for next round funding.
Please introduce your founders, your core team and your broader team?
Our core team is small, but super experienced.
I was leading global technical functions (end user technology area) at Barclays Bank and have previously worked in Adform. Eugenijus Radlinskas and Martynas Jocius are the core of the product team.  Both of them have previous experience as CPOs and CTOs and were founders of few other start-ups. They bring great product insights that they have gained while working in start-ups based in San Francisco.
Our broader team is angel investors and advisors: Justas Janauskas and Mantas Mikuckas are serial investors and entrepreneurs, Vinted founders.
How has business been so far? Could you share some numbers to illustrate this (users, sales, etc)?
We've launched publicly in May 2017 and ~300 companies are now regularly using or testing Tipi and the numbers are climbing.
What are your future plans, ambitions? Simply speaking – what's next?
We are on mission to make communication simpler, well-timed and better organized. The next steps would be to go out to other markets and become product No1 to think of when you think about how to solve communication mess.
Thank you for the answers!