Startup Of the Week: sixads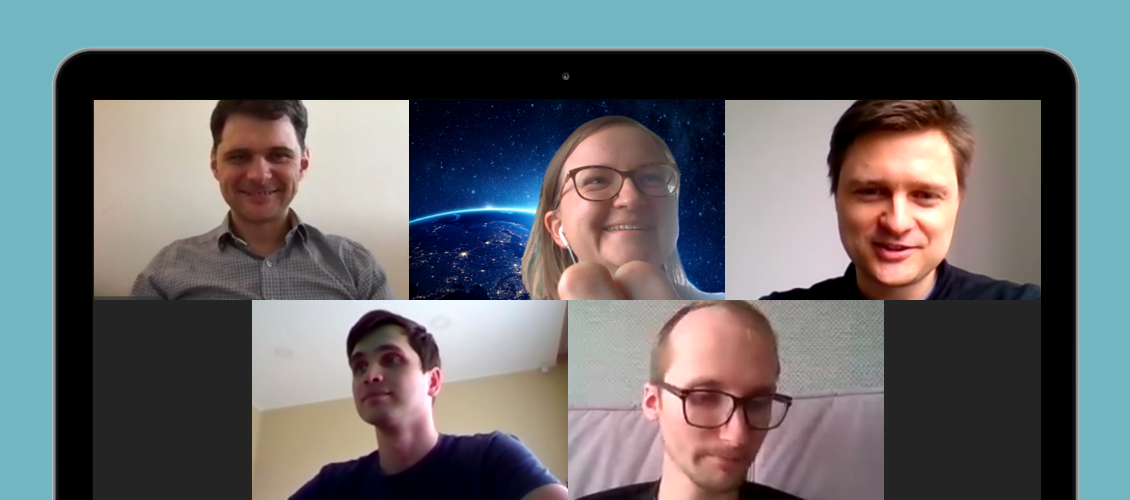 Have you ever wondered how businesses get traffic from other stores for displaying partner products in theirs? This week we present sixads! A startup that helps e-commerce entrepreneurs on Shopify, Wix, and Woocommerce scale their sales and businesses through ad automation. During the interview, the team of sixads explains the reasons why their solution is diverse and unique compared with other ad automation services.
So what is sixads? How does it work?
We envision sixads as an Ad Hub for businesses of all sizes worldwide, a one-stop-shop for all things ads like Facebook, Google, Pinterest, Quora, you name it. 
Currently, we're helping e-commerce entrepreneurs on Shopify, Wix, and Woocommerce scale their sales and businesses through ad automation. Most ad automation solutions already in the market are built and optimized for e-commerce stores that already have a consistent stream of sales coming in every day. Whereas business owners that are just starting and don't have big ad budgets are left out there to fend for themselves. Those newly baked entrepreneurs will usually have no marketing knowledge or experience, nor the time to manage their paid ad efforts. And this is where sixads comes in.
To use sixads, you'd need to install our app or plugin from Shopify, Wix, or Woocommerce app stores. No coding knowledge required – it's super easy for our users to start using sixads. 
Once sixads is set up, the only thing shop owners need to do is to select the products they want to advertise. Visuals, ad-copy, targeting is automated and taken care of by our AI. Our users can have their ads up and running in under 2 minutes. 
What are your competitors and competitive advantages?
Players like Smartly, ROI Hunter, Ad Scale are working to make life easier for big brands and companies with big marketing budgets. For the mentioned tools to work, you need to be an established business with sales already happening in your e-commerce store, which means that you need existing data for their algorithms to work. Whereas we draw on data collected and analyzed from thousands of smaller e-commerce businesses. With sixads, you can start small and be effective. You don't need to be an established business or have extensive marketing knowledge to use sixads. 
We offer a one-stop-shop for all your ad needs. The campaign set-up process can be completed in under 2 minutes as it's fully automated. You can have your boosted Facebook and Google ads running in no time. Whereas using other tools or even Facebook or Google's Ad managers themselves can take you hours if not days to set up. We also take care of Ad optimization. Depending on your objectives, our algorithms will optimize your campaigns for reach, traffic, or conversions.
What were the reasons behind coming up with this idea and launching this product?
sixads started as an ad exchange for Shopify store owners. The idea behind it was that regular ads on Facebook or Google are very expensive, therefore hard to afford for new entrepreneurs starting their businesses with Shopify. So, we came up with the idea that instead of buying traffic from Google or Facebook, Shopify stores could be exchanging ready to buy users with each other. And with our software, this could be made free for everyone. As time passed, we realized that users still wanted to try their hand at Facebook and/or Google ads in addition to getting the traffic from our network. And here came the idea of building an Ad Hub, a one-stop-shop for all things ads, for all users. Once you have your store running, we take care of everything that's ad-related, i.e. we make sure that you have high quality converting traffic coming from the sources that would work specifically for your business.  
When exactly did you launch, what were the main challenges before launching?
We launched our app in the spring of 2018 and incorporated in November 2019. We have been working with various e-Commerce businesses for over 5 years by that time. Also, we were constantly looking for scalable problems to solve for SMB merchants. 
After Oberblo resolved the problem of quickly filling up eCommerce stores with products, we realized that an obvious pain for a newly baked merchant is the lack of traffic. Moreover, traffic from conventional sources such as Facebook or Google is costly for non-experienced entrepreneurs. And that's where we came in. 
What are your target customers? Both in terms of user profile and geography?
Most of our users are based in the USA. These are the fresh entrepreneurs just starting with their e-Commerce businesses. Some of them are making their products themselves, others are dropshipping. 
Most of those entrepreneurs have neither the skills nor huge marketing budgets to make their online businesses a success. They need help and guidance with their paid marketing efforts, and this is why sixads is an app that's already trusted by 60k+ users worldwide.    
What are the main challenges while working on this product and how are you overcoming them?
The main challenge, funnily enough, coincides with our main competitive advantage. We're helping businesses to find ways to grow through effective paid ads campaigns. However, sometimes effective ad campaigns are not enough. 
E-commerce business owners sometimes also struggle with UX and CRO (conversion rate optimisation) aspects of the business. Some of those online stores are just not ready to be converting the ready-to-buy traffic we're bringing in. For example, no regular shopper online would be purchasing on a website that has no return policy or a buy button hidden away from them.  
How are you funded? Do you seek extra funding?
We have raised a little pre-seed round of 200k from angels from Google, Netflix, Vinted, Tesonet, and Open Circle Capital VC fund back in December 2018. 
In January 2020, we raised a 405k round from the same investors led by Open Circle Capital.
Please introduce your founders, your core team and your broader team?
Romas Juškevičius is the CEO and founder of sixads, who's already been building Machine Learning solutions for big e-Commerce companies for 6 years. 
Later, he was joined by Rasa Urbonaitė as a CMO, who has spent almost a decade solving SEO problems for big companies in the leading digital agency Evolvery. 
Kęstutis Kazlauskas has been our first full-time developer, and now he is leading our tech team.
How has business been so far? Could you share some numbers to illustrate this (users, sales, etc.)?
Here are our achievements at sixads so far:
MRR increased > X4 times.

Conversion Rate increased > X2 times.

Targeted traffic increased > X2 times.
Future plans, ambitions? Simply speaking – what's next?
Our focus is on algorithms that will help not only with campaign optimization on separate platforms but will also tell our users when and which platforms would work best for them. 
For example, if you're selling women's clothing and want to maximize your ROAs, we want our data & algorithms to be able to tell you that it's best to run Google Ads for dresses on Mondays, Pinterest ads for pants on Tuesdays. We want our users to win the e-commerce game.
Thank you for the interview!
Find more interviews with other Lithuanian startups here.