Startup Of The Week: Profittools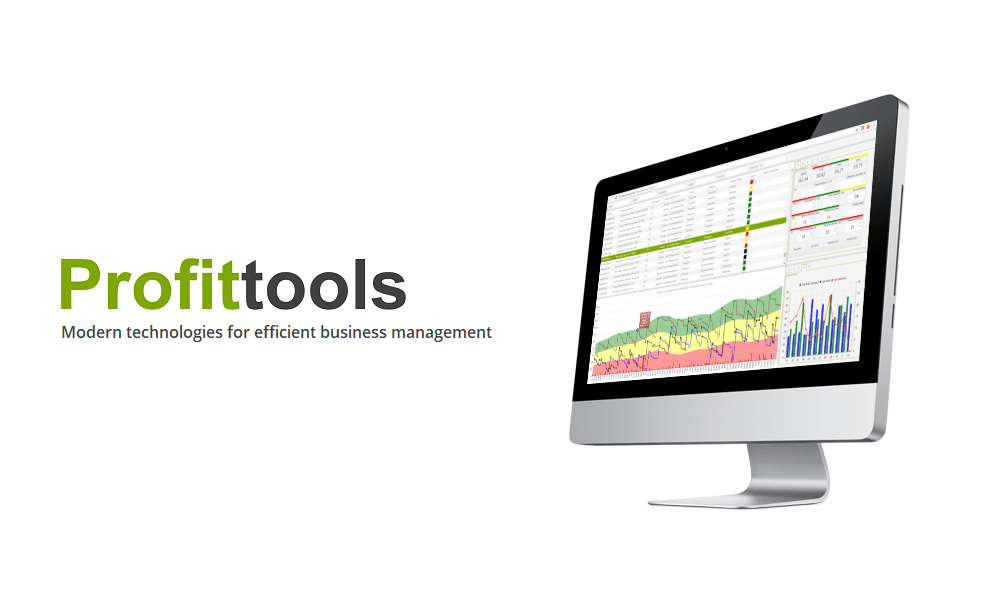 Please meet Andrius Rinkevičius, CEO & Founder of Profittools, a platform designed to help trading organizations and businesses to manage their procedures more easily and efficiently in order to reach higher profits. Andrius Rinkevičius shares his insights about the company and its story.
So what is Profittools? How does it work?
Every business seeks to profit. And you can grow your profit only two ways – either by selling more or by spending less. In highly competitive markets selling more is not that easy, and it usually costs a lot. Therefore, businesses tend to look for other areas to secure their profits. And one of such areas is process efficiency. That's the Profittools area of interest. By creating professional analytical instruments aimed to optimize certain business processes, we seek to help businesses to earn more.
One of such instruments is Profittools Inventory Management. Inventory Management is one of the core processes in the trading organization. Business needs to have the right product in the right place and at the right time. And if you do not have product in place when your customer comes to buy it, all your sales efforts turn into wasted money.
Profittools inventory management is a professional cloud based application (SAAS), that calculates the demand of every single item based on multiple mathematical methods and automatically prepares orders for the vendors. In a trading organization, it solves three problems – it helps to sell more by eliminating shortages, as well as helps to free working capital from overstock and to reduce the workload of respective employees. To keep the story short, it helps to sell more with lower stock and fewer resources.
What are your competitors and competitive advantages?
The solution has tons of exclusive features, but the most important is the efficiency that it delivers. Our multi-method approach, combined with authentic algorithms for demand calculation, allows to determine and set the most suitable stock behavior for every single item. Possibility to adjust algorithms to individual sales patterns can sometimes increase stock efficiency by up to 50%.
The application is cloud based, multi-language and location independent. It's subscription based with no up-front costs for the customers and no long term obligations. Includes free demo and free trial. Possibility to provide professional services on the cloud vastly expands potential customer base and it is affordable for businesses of any size.
As we target professional segment of the market, most of our competitors are regional software packages with a price range from 20.000 – 60.000 €. At the moment we are not familiar with any other specific cloud based application of similar scale and complexity.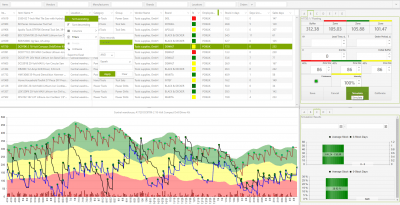 What were the reasons behind coming up with this idea and launching this product? 
The idea to focus on process efficiency came from personal experience in the business of more than 20 years. During that time I had a chance to implement and test in practice various software solutions, but not all of them delivered on their promise.
The field of process efficiency is filled with consultancy services but I found the lack of professional instruments that would actually help to optimize some processes and to systematize the work of employees. Consulting can show the direction, but the actual implementation is usually a challenge.
Professional instruments should be able to combine profound field knowledge with systemic procedures so that implementation of efficiency would be actual and granted. But to stay focused on deliverables rather than on technical implementation is a challenge for most software developers. The solutions that actually bring the results are always on demand, and that's why it looks so attractive for us.
When exactly did you launch, what were the main challenges before launching?
We've started to work on the project in June 2015. The first pilot was launched in July 2016, and active sales started January this year.
Testimonial:
"To manage inventory efficiently is not easy even for the most experienced professionals, especially in growing business. Profittools helped us to cope with that. Now every item's inventory is managed systematically, and after setting the parameters and gaining some confidence, the work gets more and more automated and efficient, so we can focus on strategic business development issues."
Andrius Pikelis, Director, DREMLER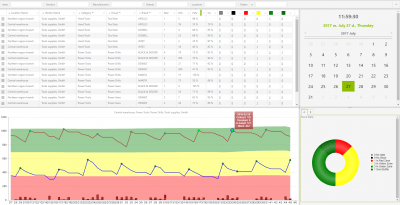 What are your target customers? Both in terms of user profile and geography?
Our target customers are wholesale, retail and manufacturing organizations with annual turnover over 1 mln. € and product range over 1000 SKUs. As the application is location independent, there are no regional restrictions. At the moment it is available in Lithuanian, English, and Russian, but we are adding languages to fit local needs.
What are main challenges while working on this product and how are you overcoming them?
We probably face the same starting challenges as most of the startups – getting done everything in time with limited resources. Resources determine the speed of development and the speed is our challenge. On the other hand, organic growth gives the opportunity to experience and enjoy the journey. Setting high standards always require time, but that's part of the deal we are in.
Another factor that's specific to our growth is integration process with various customers' ERPs, as solution relies on daily data. But with every customer, it becomes more and more efficient, and we expect to fully automate the process in coming months.
How are you funded? Do you seek extra funding?
So far we are self-funded. Additional funding would be welcome as it would help us to develop our products and sales channels faster, but we are also happy to develop organically.
Please introduce your founders, your core team and your broader team?
The team is compact, as most of the work is outsourced. I'm personally engaged in product and business development. Our CTO has profound knowledge in system architecture, that's so crucial to cloud infrastructure. And developers turn the ideas into actual product.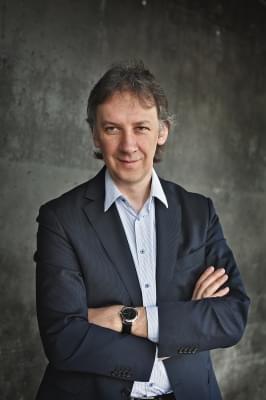 How has business been so far? Could you share some numbers to illustrate this (users, sales, etc)? What are your future plans, ambitions? 
After starting January this year, we have the number of paying customers in Lithuania and Latvia and a growing number of potential customers in a trial mode. As the process of integration is getting faster, we expect to reach 15 – 20 customers this year, and we target to reach 400 customers till 2020. Currently, we are starting sales in Latvia, Estonia, Ukraine, Kazakhstan, Romania, Bulgaria and Poland, but we are also investigating other countries.
At the same time, we are developing other instruments, which would help businesses to optimize range management and to get better insights into the full purchasing process. That's another tool in the portfolio of professional services that we plan to introduce next year.
watch the introductory video about Profittools here: https://www.youtube.com/watch?v=VRVziYSZcs4
---
Thank you, Andrius Rinkevičius, CEO & Founder of Profittools, for sharing his insight about the company.