Startup Of The Week: Mindletic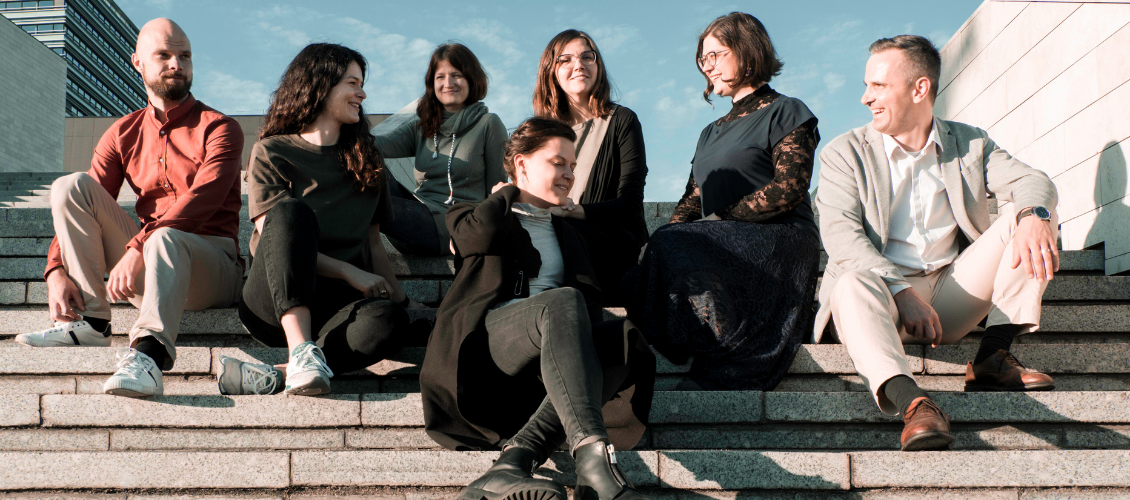 Presenting another Startup Of The Week – Mindletic! Such a positive influence that inspires absolute-majority. Since they are actively working and competing in various contests, probably you already noticed them. Let's get to know more about Mindletic and Ieva Vaitkeviciute, Founder of Mindletic, ahead.
Tell us about your startup. What is Mindletic? And how does it work?
Mindletic (formally known as Act On Crisis) is a mental gym for emotional balance. We offer an integrative holistic wellbeing programme designed to improve mental health. The app guides through different techniques designed to cope with burnout, anxiety, or stress; from breathing exercises and peer support in the community rooms to talking to certified professionals and tracking emotions in the diary. Our purpose is to promote emotional hygiene, create a culture of support and unity, and motivate ongoing self-care. We believe that everyone should train their mind the same way they train their body – towards a balanced self. 
Mindletic is a 2nd place winner of The Global Hack (which gathered over 15 000 participants from 100+ countries) and one of the winners of Hack the Crisis hackathon in Lithuania, nominee to represent Lithuania in the prestigious contest World Summit Awards, and a winner of Futurepreneurs pre-accelerator program. It has been recognized by numerous global and local media including Forbes, NHK WORLD-JAPAN, Focus, Verslo Zinios, and Delfi, to name a few.
What are your competitive advantages that work? What are your competitors?
Unlike the competitors, Mindletic aims to destigmatise mental health and promote personalised & multi-functional well-being programme as a gym.
As an objective partner to caring employers, we provide anonymous and safe services. Additionally, we work only with certified psychologists who consult in 3 languages: Lithuanian, English, and Russian. Our main competitors concentrate on promoting emotional wellbeing mostly from one perspective, such as meditation, online therapy, or online therapy courses.
What were the reasons behind coming up with this idea and launching this product?
The idea of connecting people for a safe dialogue using technology to build resilience has been floating in Ieva's head since she was studying psychology. Once the Covid-19 kicked in, the need for resilience became so obvious when she experienced a panic attack seeing all the growing numbers. Around the same weekend remote event Hack The Crisis was held online that gathered more than 1000 people interested in finding solutions for better coping with a global pandemic. It was just the right push to move this idea towards something live. Thanks to a fantastic bunch of volunteers and mentors who joined along the way, Mindletic became a fully functioning mental gym helping to establish emotional hygiene for employees and various individuals wishing to become more mindletic than they are today. 
When exactly did you launch, what were the main challenges before launching?
Mindletic was born at Hack the Crisis hackathon in Lithuania, organised to build solutions that would ease the impact of Covid-19. In order to help people during the lockdown, we needed to have a functioning app ready as fast as possible. Our team worked night and day to achieve it in a record time – just a little over two weeks.
Our main challenges were to ensure safety and anonymity; therefore, we consulted with legal advisers from the very start as well as chose only the safest software providers and certified yet approachable mental health professionals. 
What are your target customers? Both in terms of user profile and geography? Do you have some already?
Our clients are impact-driven companies as well as government bodies. We work with Simplika, CVO recruiting, 1stDibs, Tesonet, Altecha as well as Vilnius, Klaipeda, and Utenos region public health bureaus.  At the moment we are signing contracts as well as negotiating with a few other future clients. We also prolonged the deal with one of our present clients. 
What are the biggest challenges while working on this product, and how are you overcoming it?
To move forward quickly with both product and service improvement and yet to ensure quality. Having a team of experts working hand in hand together makes any challenge on the way manageable.  
Tell us more about funding. How did you get it? Do you seek extra funding?
The very first financial boost was the grant from Hack the Crisis. The following month Mindletic (previously known as Act On Crisis) won second place at The Global Hack from more than 15000 participants globally which boosted the project financially even more. After a few more hackathons Mindletic started growing as a social business together with the very first clients and currently, Mindletic is actively fundraising to scale with the mental gym idea further on.  
Please introduce your team!
Our core team consists of psychology, software engineering, HR, marketing, and communication specialists, coming from Lithuania and working remotely from Vilnius, Kaunas, and Frankfurt.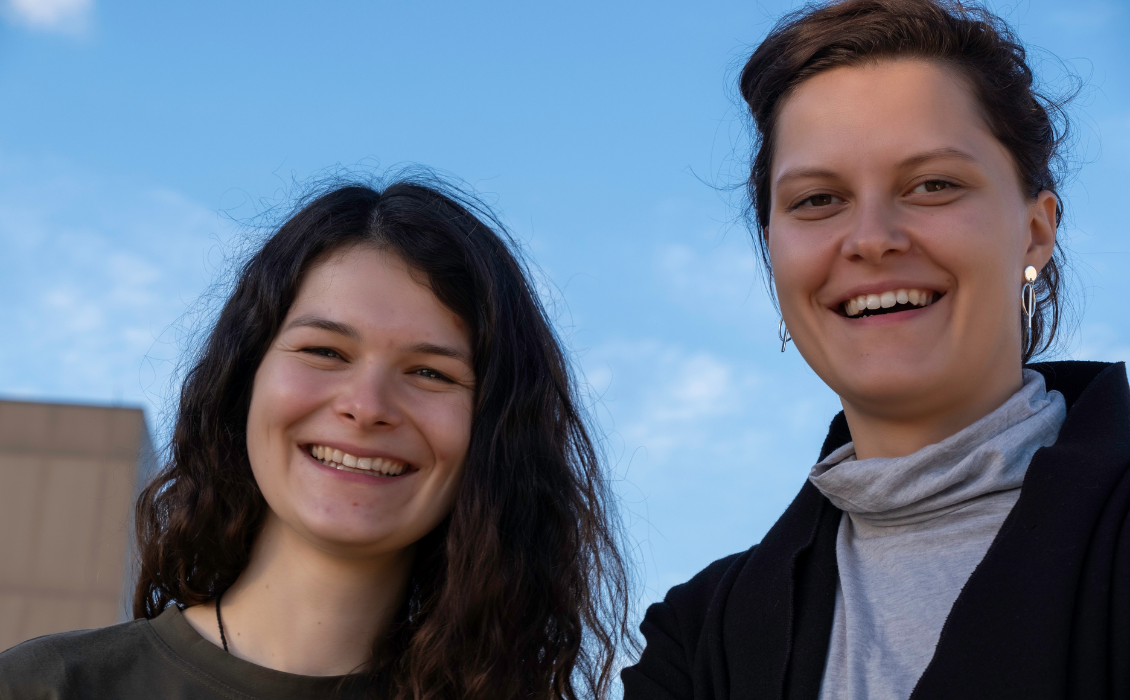 Ieva Vaitkeviciute, Founder & CEO. Background in psychology. Ieva co-founded HR b2b SaaS Clanbeat that attracted funding of 1.3m in 2018 and today is expanding in the EdTech sector, product/UX/marketing experience in wellness & health app Urban that connects freelance health professionals and consumers in UK and France.
Domas CTO. Domas has more than seven years of professional experience in well-known companies such as Trafi as a dedicated team lead and sharp senior software engineer with extra focus on building trusting teams. Previously worked on big and interestingly challenging projects like Boozt, Spark, and Vodafone in Mediapark. Domas focuses on solving problems by leveraging technology.
Ieva, Head of Operations and Partnerships. Ieva has an educational background in business psychology and more than seven years of professional experience in the HR field working in fast-growing IT companies such as Adform and Hostinger. Ieva believes that her mission is to help people feel good at the workplace as 1/3 of life is spent at work.
Veronika Siurbyte-Bucur, CMO. Background in management and sociology. Veronika is an innovation and digital strategist with extensive experience in design thinking methodology. Over eight years she consulted numerous global companies such as Porsche, BMW, Garnier, Nestlé, and Douglas in strategy, innovation, and digital transformation in Germany. Co-founder of Ingmar Studio, a creative clothing brand. 
Strong startup culture isn't something that can be created overnight, but it can be worked towards with some conscious moves. So what are your moves towards this?
Daily check-ins as well as weekly updates with personal ups & downs. Once we disagree, we call each other in written and verbal communication to clear the dispute. It is important to see one another.
As far as we are the team of experts in their fields, trusting one another is easier, and it saves time. We can make decisions faster separately and discuss when needed united.
Together we work hard, but we also celebrate our victories together. And in the end, we are people's business. Thus we believe that taking care of others means that we should first be able to take care of each other. 
Bonus question: what's next? Tell us about your future plans.
Currently, Mindletic is actively fundraising as well as onboarding new clients every week. We can not wait for the next year when we'll be stronger than ever and a lot more prepared for new challenges while helping people to track their emotional state and become more mindletic than they already are. 
Thanks to Mindletic team!