Startup Of The Week: Contribee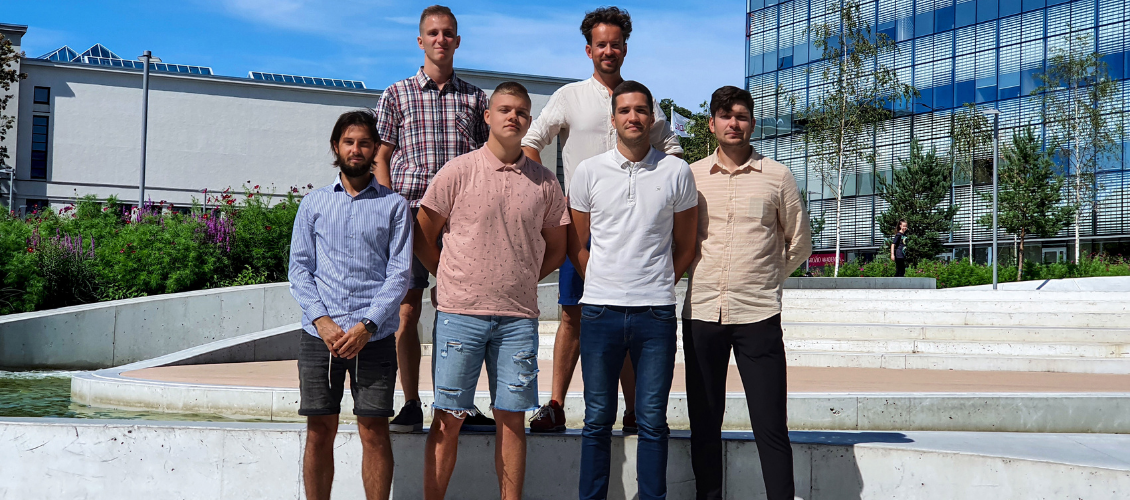 We are more than excited to present another Startup Of The Week nominee, a startup which challenges such world-famous creators' support platforms as Patreon – Contribee! We had an exceptional interview with a CEO & Co-founder at Contribee Gediminas Ratkevičius, who openly shared their startup story.
Tell us about your startup. What is Contribee? And how does it work?
A group of experienced geeks launched a new Startup – Contribee, which will challenge and supplement such world-famous creators' support platforms as Patreon, Twitch etc. Contribee, designed for creators and organisations to receive appointed payments from their audience by providing unique content. Apart from others, Contribee will offer more functionality, lower fees, the possibility to interact more closely with fans' community, and a bunch of customised functions.
What are your competitive advantages that work? What are your competitors?
The main competitor is an American company Patreon, which until now was often chosen by Lithuanian celebrities and their large group of followers. The branches of the main competitors are located in the USA, so the legal framework and part of the functionality is adapted to this region. Through constant communication with creators and organisations, we gathered feedbacks – why services offered by other platforms did not meet users requirements and decided to correct these shortcomings by creating Contribee and providing up to 30% lower fees, one-time support, instant withdrawals, integrated personal merchant e-shop, a wide selection of installments and payment methods, content search and referral tool, and more pleasantly surprising functions.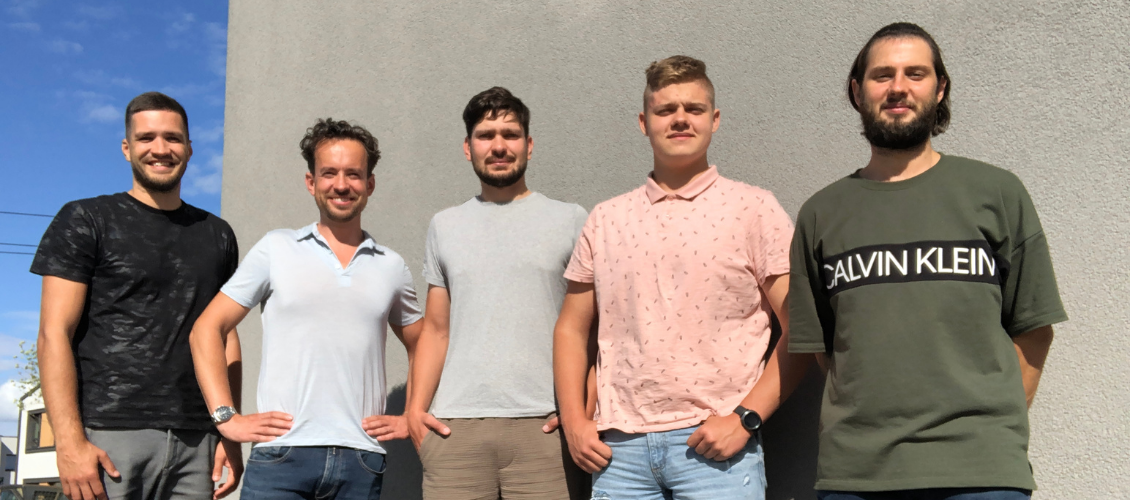 What were the reasons behind coming up with this idea and launching this product?
One of the founders, Adrijus Jakučionis, has been sharing videos on YouTube since his early childhood. He noticed that the Lithuanian market is too small to earn more money on YouTube and other crowdfunding platforms on the market are expensive and inconvenient in terms of their legal, functional, and tax base. That's when the idea was born, together with a talented team, to create a unique tool for creators, organisations, and anyone looking to turn their hobby into a livelihood or just get closer and monetise their audience. This is how Contribee came into a Startup, which promises to solve all the above-mentioned problems by offering a more functional and financially favorable solution.
When exactly did you launch, what were the main challenges before launching?
Roots of Contribee lead into last autumn, when two first founders met each other. The whole preparation and team-building process took almost one year and in September our project reached daylight. Challenges and lessons learned from launching a startup, team members state as impossible to list shortly. Each step is followed by a discussion to decide what actions should be taken while forming a team and while planning to attract investment or an international audience.
The most common problem startups are facing at the beginning of their journey is the lack of initial capital. Money is required for lawyers, accounting, programming, marketing, employee retention, till the first income or first investment. At this point, our experience allows us to avoid big mistakes and use the existing network and experience. First of all, to assemble a highly competent team.
Startup creators are well aware that, in most cases, good salaries alone are not enough to attract highly competent employees, therefore, one of the main motivators are the shares of the company they work for. Currently, all members of Contribee are also shareholders of the company, so they are highly motivated and work without any wage. The company has already decided to allocate a certain portion of shares for future employees as well.
What are your target customers? Both in terms of user profile and geography? Do you have some already?
We have wide profiles of targeted customers, seeking to monetise and get closer to their audience: video creators, podcasters, non-profit organisations and charities, professional sport clubs, or even schools/kinder-gardens gathering monthly budget for extra projects – just need to use our fantasy! And we are super happy that in one month we already managed to attract over 50 creators/organisations and overcome the 500 users limit!
Tell us more about funding. How did you get it? Do you seek extra funding?
We have managed to reach platform launch without any investment – the dedicated and experienced team was the real money at that time. On the other hand, while we already proved market-fit and began onboarding new users each day we start seeking investment to fuel our growth and expansion in Lithuania and especially abroad. We already gather a number of interested angels and will do our best to close this round until New Years'.
Please introduce your team!
Pioneer of Contribee is super-talented youngster Adrijus Jakučionis, who started the idea and team gathering – currently running as CTO. Gediminas Ratkevičius covered CEO position, with knowledge baggage from previous successful Startup iDenfy. Mantas Michalauskas CCO has all the required tools to spread Contribee name all over the world together with Tautvydas Kymantas (6 years @Google!) and Vytautas Černiauskas (spinned off Uber in Baltics and mentored tens of Startups) helping each other in marketing and financials. Last but for sure not least, Andrius Archangelskis and Marius Bernatavičius super-geeks taking care of platform developing processes.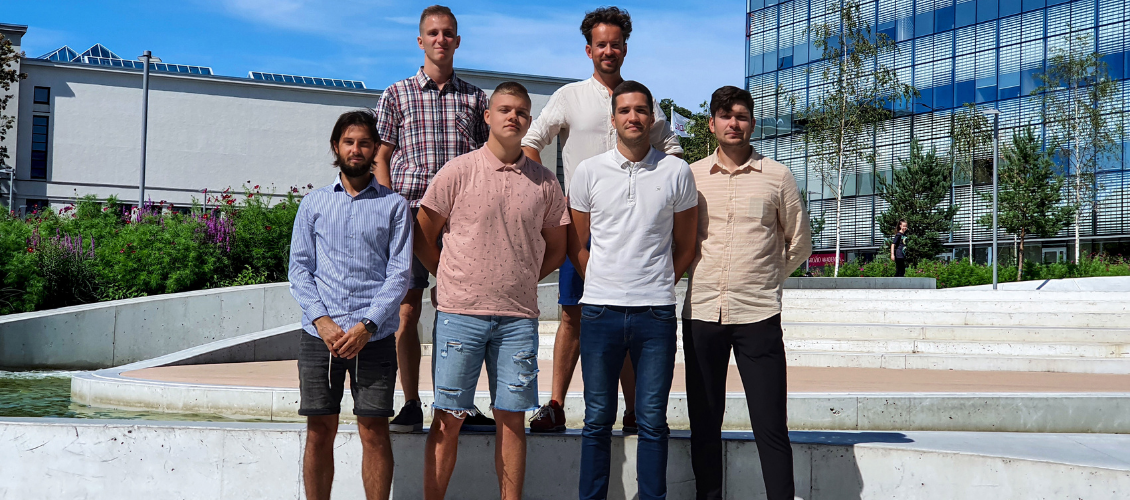 Bonus question: what's next? Tell us about your future plans.
We are targeting a massive content creation market, which will overcome renaissance in the next few years. Our main goals combine: testing different approaches and afterward entering every potential market both geographically and by profile. In parallel expanding our team with the help of continuous investing rounds and revenue stream. Talking more detailed first KPI – 1.000 creators/organisations providing unique content and monetising it from all over Europe! 
Thanks Gediminas, it was a pleasure speaking with you!
——————————-
Startup database europe, Co-creator Grant, Startup ecosystem, Tech in Lithuania, Co-creator Grant Startup