Startup Of The Week: Bumfix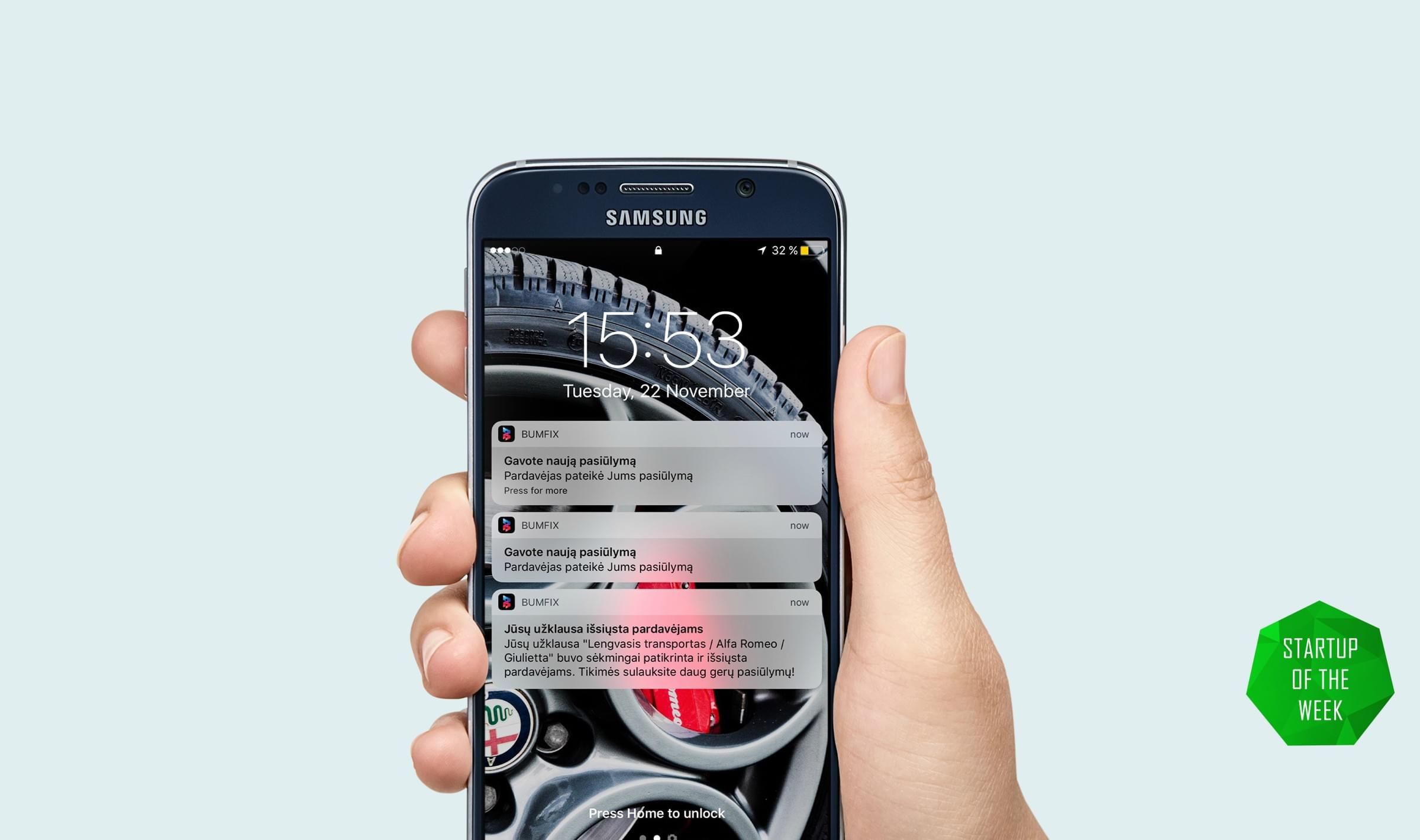 Please meet Mindaugas Gadeikis, CEO at Bumfix. Bumfix is a platform, created to ease the search of of transport parts. What are the main challenges in this market and how do they work it out, Mindaugas reveals in this interview.
 So what is Bumfix? How it works?
Probably every car owner would agree that after having your car broke down, the search for new auto parts that have good quality and a lower price, often takes a lot of time and patience.
Bumfix offers a new search model for all kinds of transport parts, creating an easier way for customers to reach sellers without having to make dozens of troublesome phone calls to different stores or used auto parts' selling spots.
After accessing Bumfix app in your smartphone or website, all users have to do is fill out a short form, pointing out what kind of auto part he or she is looking for, wait a bit for registered sellers to respond and choose the most suitable offer received.
Bumfix is a search engine system that connects buyers and sellers. It is currently being used by over 570 sellers from Lithuania, Latvia, Estonia, offering clients both new and used auto parts. Up till now, over 50 000 customers have already tried using Bumfix.
We believe that it's finally time for the customer to sit back, relax and not have to work hard in order to find the product needed for his vehicle. We have high hopes for Bumfix to keep successfully solving this problem in the future.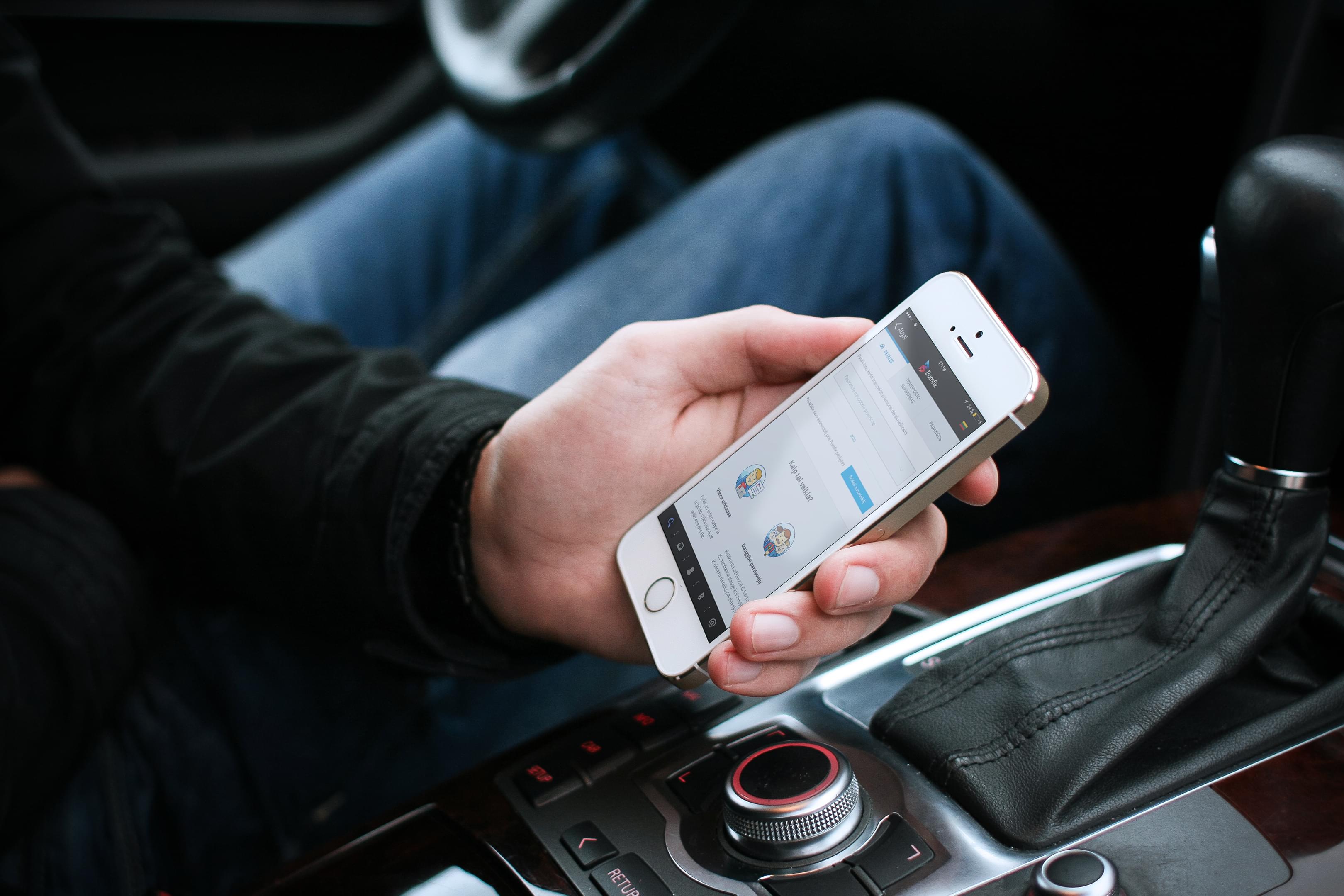 What are your competitors and competitive advantages?
We separate our competitors into two groups. The first group contains internet platforms, whose ideas and functionality are the same or very similar. The second group is much wider and consists of classified advertising websites, where sellers display ads about their products for customers to see.
However, there are only few or very similar systems as Bumfix. In the Baltic region, there is just one comparable auto parts' search system, but at the moment, Bumfix is way more advanced in terms of both customer experience and the end result. Every day we develop and improve Bumfix, so customers and sellers feel comfortable and safe using it. Here we see a great advantage and potential for Bumfix.
In other countries and markets that we are most interested in, we also came across similar websites, however, they do not operate like an integral system, allowing customers to query sellers, but more as an online catalog of auto parts.
As far as the classified advertising websites are concerned, there are at least three of them in the Lithuanian market. However, it needs to be noted that Bumfix's search model offers a substantive difference here. Tendencies indicate that after trying out Bumfix, customers are not inclined to go back to the old auto parts' search methods (browsing the internet for hours and making phone calls to sellers listed in advertising websites).
What were the reasons behind coming up with this idea and launching this product?
Incredibly fast-growing auto parts' supply and huge amounts of information on the Internet consumes a lot of time and greatly inconvenience our search. Here we perceived the need for a unified system that could do the information filtering work for us.
One of the main problems that dictated the need for starting Bumfix was that the customer, having and willing to spend his money, had to do sellers' job in terms of searching for the necessary product and later having to pay for it.
When exactly did you launch, what were the main challenges before launching?
Bumfix project was introduced in autumn, 2015. The biggest challenge that we encountered both before and during the initial stage of the project launch was sellers' involvement. We had to overcome a huge task when changing sellers' attitude towards the new system and purchasing process that came with it.
The seller doesn't have to just sit around and wait for customers to contact him – Bumfix system encourages sellers to actively show interest to potential customers. It's no secret that this market in Lithuania is relatively static and the vast majority of sellers react passively to all technical innovations.
What are your target customers? Both in terms of user profile and geography?
First of all, it should be noted that Bumfix started out in an exclusively grateful market, where both the viability of the transport sector and consumers' habits were very favorable for the development and improvement of this kind of system.
Our market-makers are highly inclined to save money, look for the best option and often – spend a lot of time finding it. Used auto parts are very popular in Lithuania. As far as auto parts' search are concerned, the entire Eastern European region, including the Baltic States and our prime market Poland, are facing the same problems.
Bumfix target users are proprietors of all vehicle types (cars, motorcycles, trucks, etc.). In our neighboring markets alone, the number of target users could be over 13 million.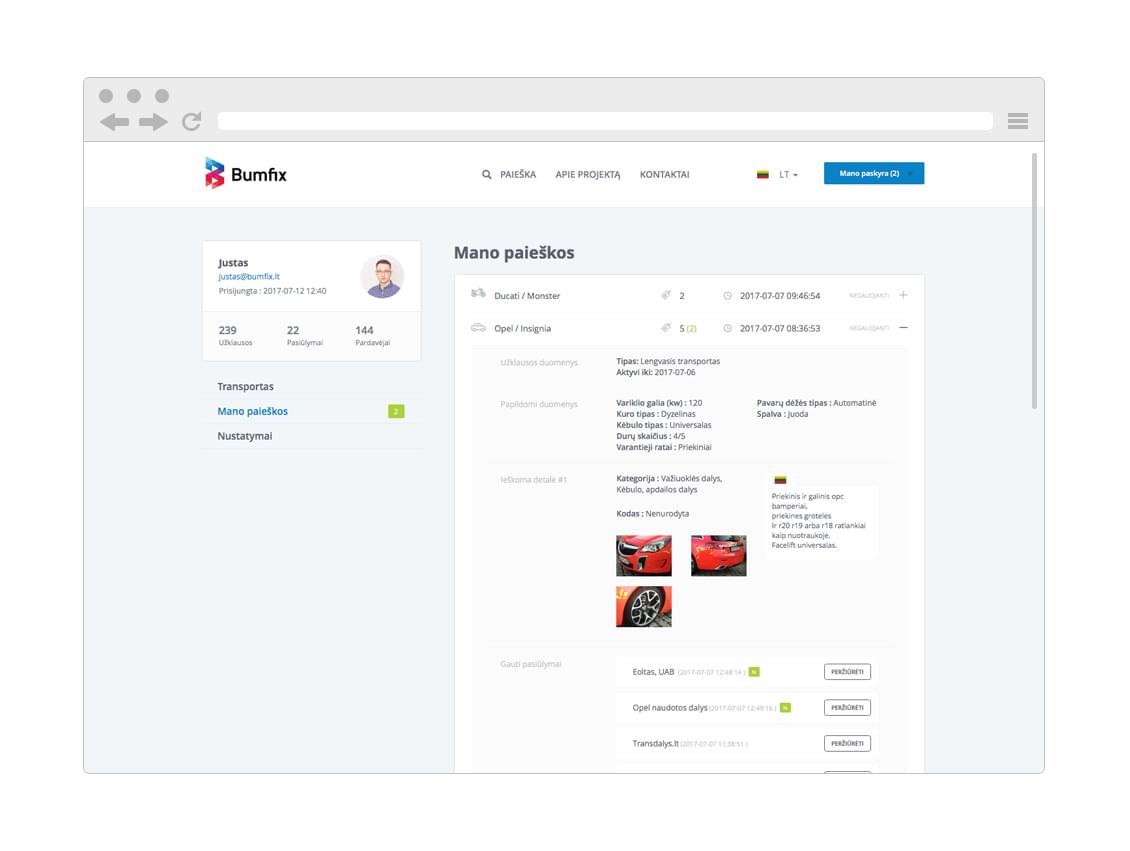 What are main challenges while working on this product and how are you overcoming them?
The main challenges we face when developing Bumfix system:
1. Changing the habits of sellers that formed over many years and showing them that these new tools can greatly facilitate old and inefficient processes;
2. Software development and system optimization, when managing all of the outgoing processes;
3. With limited resources, ensuring continuous growth and development of the system;
With these and many other challenges we fight every day.
How are you funded? Do you seek extra funding?
Up till now, the project is financed exclusively of personal founders' funds. Currently, we are seeking to attract an investment that would help to enter into the new market and strengthen Bumfix position in the existing markets.
Please introduce your founders, your core team and your broader team?
Our team consists of four specialists from different fields of expertise. The founder of the project, who has 16 years of experience in the transport auto parts business, gathered transport and IT professionals into one strong core.
How has business been so far? Could you share some numbers to illustrate this (users, sales, etc)?
Throughout Bumfix's operation period, we have a stable 8 percent growth.
Currently, customers have submitted more than 50k requests through Bumfix system. These queries have already received over 150k offers from sellers.
Future plans, ambitions? Simply speaking – what's next?
The initial stage of the project has already demonstrated a big potential, so in the near future our goal is to strengthen and expand our position in the local markets and Poland. This neighboring market will open the way for the forward ranks and will help Bumfix to dominate the whole Baltic region.