Startup Of The Week: Boommio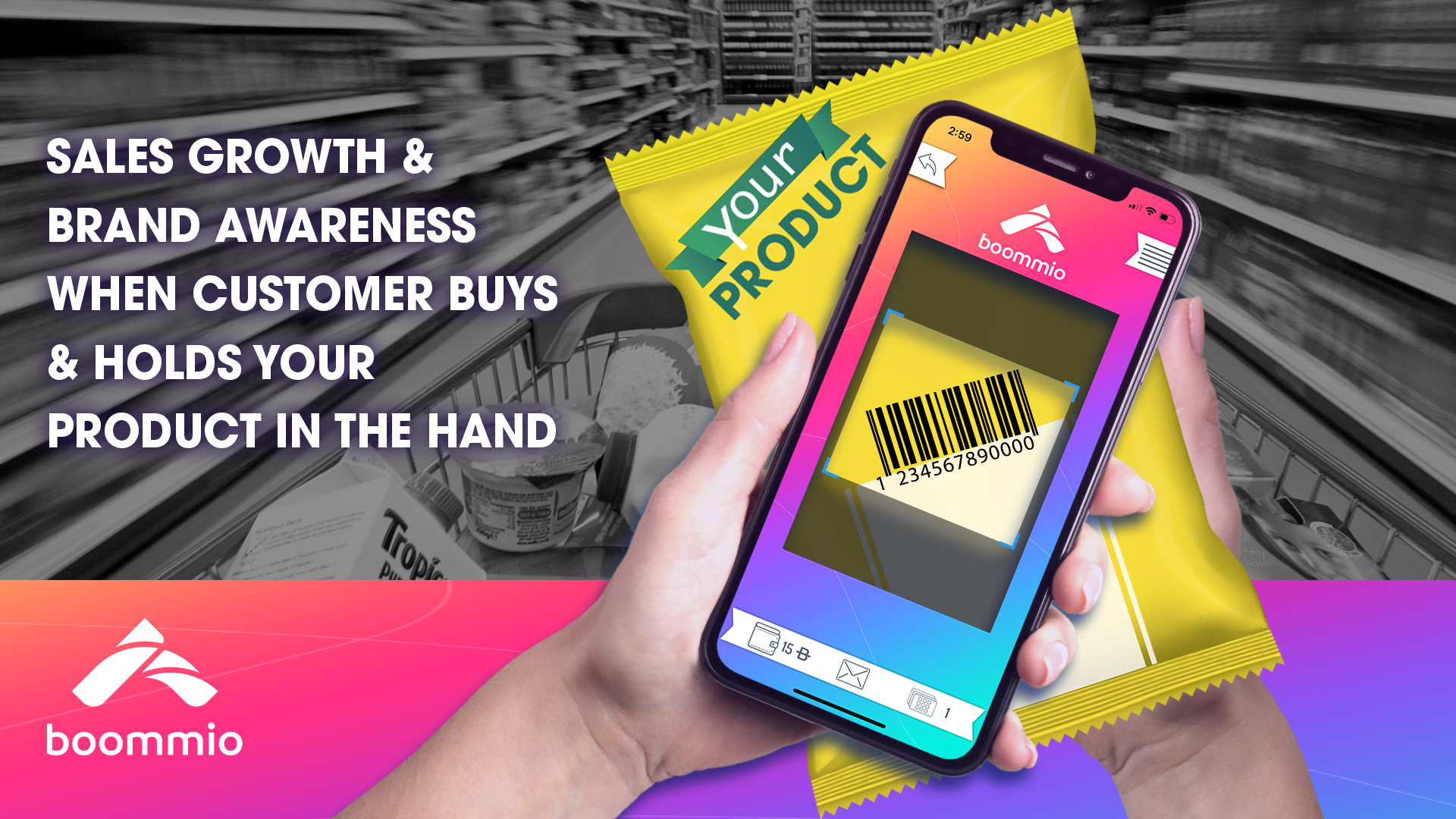 Gamification is hot right now. For anyone unfamiliar with gamification, it's the application of game-like elements such as challenges, points, badges, and levels to business and other non-game platforms.
So please, meet Lithuanian startup, our Startup Of The Week – Boommio, that uses gamification effects in their platform, with the passion to create simple innovations and offer solutions that business customers need. Read their story and get to know more about what is so unique about Boommio!
Tell us about your startup. What is Boommio? And how does it work?
Boommio is a new Lithuania-based startup established in 2020. Boommio is an interactive mobile app with gamification effects. As a business, we are interacting with both B2C and B2C targets.
For Boommio app users we are a place of rewards & entertainment. People simply need to get the Boommio app, scan products that participate in the game, play the mini-game and win different gifts or points that they can virtually exchange for a gift.
For our business customers and partners, we are customer acquisition, brand awareness, and sales growth platform. We discovered a tremendous market need for a one-stop and straightforward digital solution for companies to attract new customers who didn't find our products and services yet. We used our 20 years of experience to solve not one but several problems at a time. Firstly, we eliminated any IT integrations so Boommio customers can save resources and time. Secondly, we took care of the e-prize portfolio & distribution in several countries so that clients can start the campaign just right away. Thirdly, instead of several months, Boommio can offer you a campaign in just one day!
What are your competitive advantages that work? What are your competitors?
Our advantage is that we are offering one solution to several problems allowing our business clients to launch customer acquisition campaigns just in one day in 3 Baltic countries & receive instant feedback about their products. Also, we have our large customer base and entirely solve reward distribution issues.
At this point, we don't have direct competitors but partly we compete with white-label solutions.
What were the reasons behind coming up with this idea and launching this product?
Our passion is to create simple innovations and offer solutions that business customers really need. In addition to problem-solving, we also want to grow the business of our customers and partners. By helping others grow I believe we can grow as well.
When exactly did you launch, what were the main challenges before launching?
We launched Boommio on July 1st, 2020, right in the middle of the unclear pandemic situation in the country. The main challenge for Boommio was to launch all operations in one day and instantly react to customers' feedback to deliver better service each day.
Another challenge was to bring the needed change into the market with simple innovations and top-quality execution. It is extremely hard to achieve it in a short period of time.
What are your target customers? Both in terms of user profile and geography? Do you have some already?
Our B2B target customers are FMCG companies: manufacturers, distributors, & retailers.
Boommio operates in 3 Baltic countries and we successfully launched campaigns with market leaders like Mars Baltic, Henkel, Pieno Žvaigždės, Vilniaus Pergalė, Vero Cafe, and others. We've already signed contracts with other manufacturers and distributors, so many exciting campaigns are coming very soon.
Boommio team is extremely happy and honored that our first customers trusted us and experienced the effects of the latest technologies.
What are the biggest challenges while working on this product and how are you overcoming it?
The biggest challenge in building a start-up like Boommio is achieving great results in a short period of time with a very limited amount of money. It is hardly possible to achieve it without hard work and a super motivated and passionate team.
I believe it is one of the hardest work on earth since the team works on the limit of possibilities. Every single day we have to find the right balance between team motivation and wellbeing, delivering great service to our customers, managing cash flow, innovations, growth, customer service, unexpected problems, competition, development, marketing, product quality, and many more to make the organization sustainable and globally competitive.
Tell us more about funding. How did you get it? Do you seek extra funding?
We were looking not only for funding but also for professionals in the sales process.
Our aim was to have clear, fast, and efficient processes in the organization, in order to grow sales and provide the best customer service. 70V fund was a perfect match since they are superstars in the sales & customer care process 🙂
Needless to say, 70V was impressed by how much our team has achieved in such a short time. So there were no obstacles to make a win-win deal.
Please introduce your team!
We are a team of 10 super talents. We are extremely proud of everyone on the Boommio team and even more proud that we have great women in our management team. Also, we have encouraged young people to have internships in our organization and get entrepreneurial knowledge.
In short about our management team:
Jonas Dvalga is our CEO & co-founder who has more than 20 years of experience in leadership, growing most talented teams & introducing new services and products; Adomas Urbanavičius is our CTO & co-founder with 20 years of IT experience in several international companies as well as fintech industry; Giedrė Bartaška is our Sales Director for the Baltic region with more than 15 years of experience in the FMCG market; Goda Valencia is our CMO with years of experience working with B2B and B2C companies and with fantastic skills in digital marketing.
Strong startup culture isn't something that can be created overnight but it can be worked towards with some conscious moves. So what are your moves towards this?
Values that already exist in Boommio are the following: respect between every team member; radical truth; hunger for knowledge; curiosity and top quality what it comes to serving customers. We will try to keep and cherish these values in the future.
Bonus question: what's next? Tell us about your future plans.
Our next 3 years plan is to become a global company and help any size company to grow its business in an affordable and efficient way. We believe that we will achieve this by listening to customers, attracting the best talents to the Boommio team, and constantly introducing simple innovations.