Startup Nitro Academy turns on!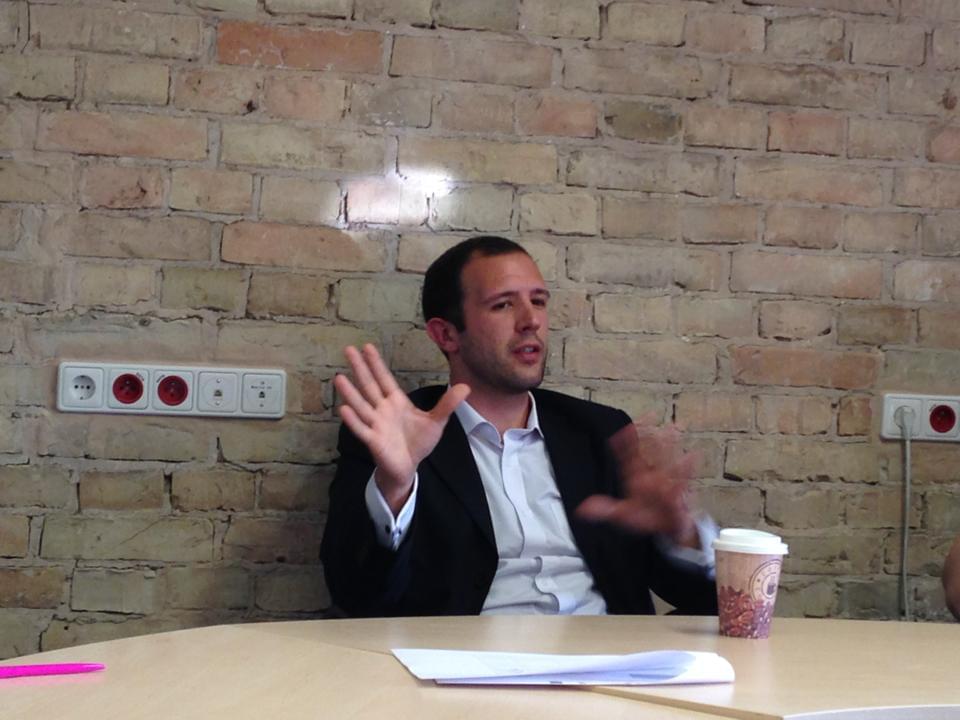 "You become very creative and innovative when you have nothing to lose," says Frank M.Saviane, CEO and founder of international consulting firm "Fast Forward Advisors". Frank came from Italy and was the first guest mentor at Startup Nitro Academy, which started on Thursday.
As Frank met with startupers at a round table it wasn't difficult for anybody to feel free to ask him for some advice on starting or expanding business.
When asked to compare Italy and Lithuania, Frank was frank: "There are a lot good ideas and talented people in Italy, but the government is very slow in making any decissions while in Lithuania you have skilled people and acceleration programs, help from European Union etc".
Although, according to Frank, Lithuanian startup ecosystem might be appealing for South Europe's startups, any European country can't replicate Silicon Valley. However, Lithuanians are in good position as they can make exit to that startups dreamland.
When talking about startup trends, Frank mentioned that he still sees a big potential in combining health care sector with mobile devices and he added that all smart ways of reducing use of electricity or gas are also promising.
Just for the record, Startup Nitro Academy is a series of networking and Q&A events, organized by StartupHighway accelerator and Enterprise Lithuania last summer for the first time, and aimed to consult local startups and business newbies through networking, discussions and immediate feedback from international experts.
Number of meetings with guest mentors is ahead, so check the agenda and mark your calendars.