Startup Lithuania Recognized as Prime Example at Fostering Entrepreneurship by WEF and EIB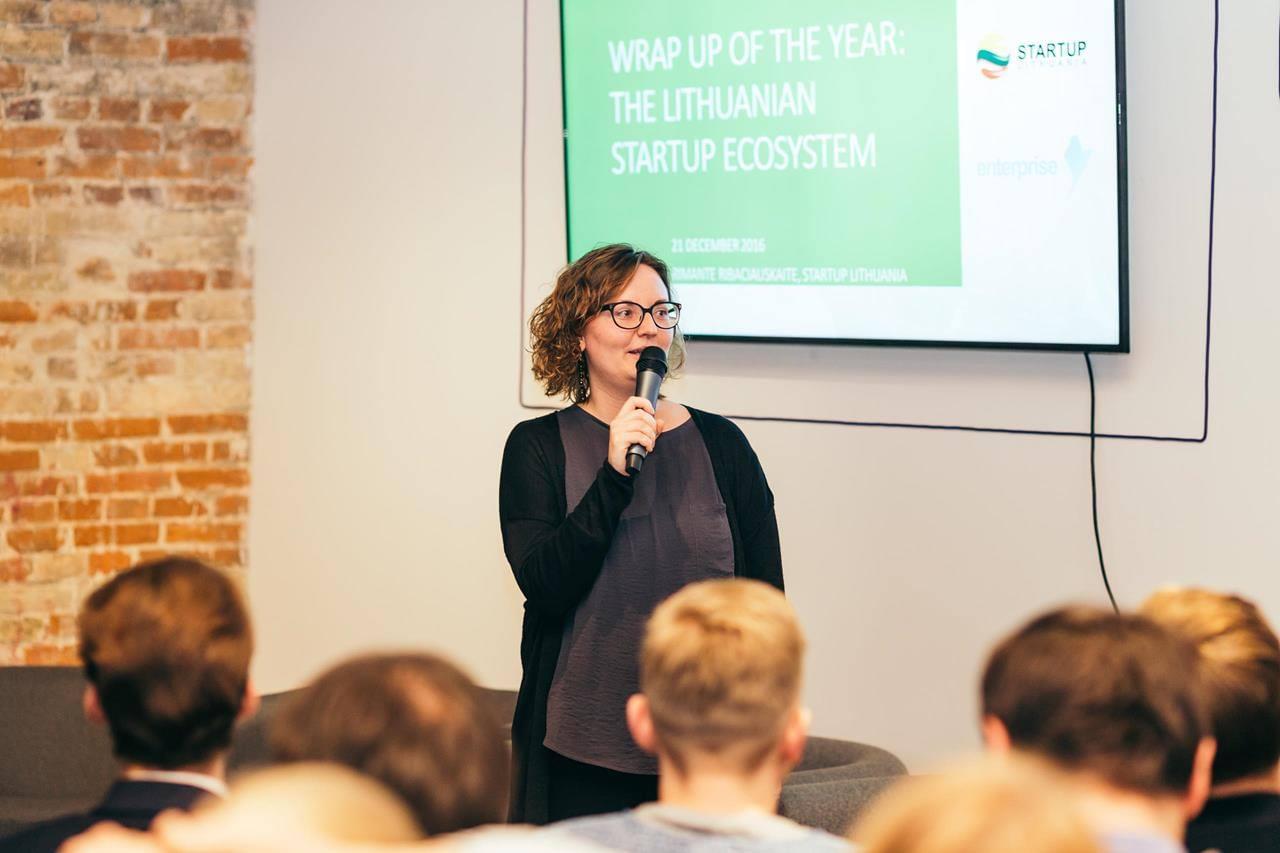 The European Investment Bank (EIB) and World Economic Forum (WEF) have today published a paper that identified around 25 concrete examples in Europe of real initiatives focused on innovation and entrepreneurship that can serve as starting points for implementation, acceleration and scaling up. There, Startup Lithuania was mentioned as a great example of catalysing the entrepreneurial ecosystem.
Enterprise Lithuania, a government agency under the Ministry of Economy, established Startup Lithuania in 2013 as a one stop shop for the country's start-ups, the joint paper by EIB and WEB, with contributions from the think tank Bruegel, states.
The Startup Lithuania initiative facilitates the matching of entrepreneurs to investors and larger enterprises through events, such as the Startup Lithuania Roadshow and LOGIN Startup Fair. It encourages learning through other events (e.g. Barcamps, Fail-ups and Hacker Games), and strives to propose data-driven policies, including one to introduce a Startup Visa.
The number of local start-ups grew to over 400 in 2016. By helping bridge the gap in knowledge and coordination, Startup Lithuania has made these enterprises and the ecosystem as a whole more competitive, the paper recognizes. The initiative promotes inclusion in different ways, for example by making all information required by start-ups easily available in one place. In addition, Startup Lithuania addresses some of the main challenges of small businesses; it gives them access to investors and mentors, and encourages women to participate by reaching out through local networks. Moreover, it sees entrepreneurship as a way to reduce youth unemployment.
Critically, the initiative's success relies on a broad coalition of stakeholders, including thought leaders, corporate leaders, the government and universities, all of whom were involved in Startup Lithuania's early stages.
You can download the "Beyond the Equity-Efficiency Trade-Off: Practical Ideas for Inclusive Growth and Competitiveness in Europe" paper here for more information and insights.