Startup Fair rocked in Vilnius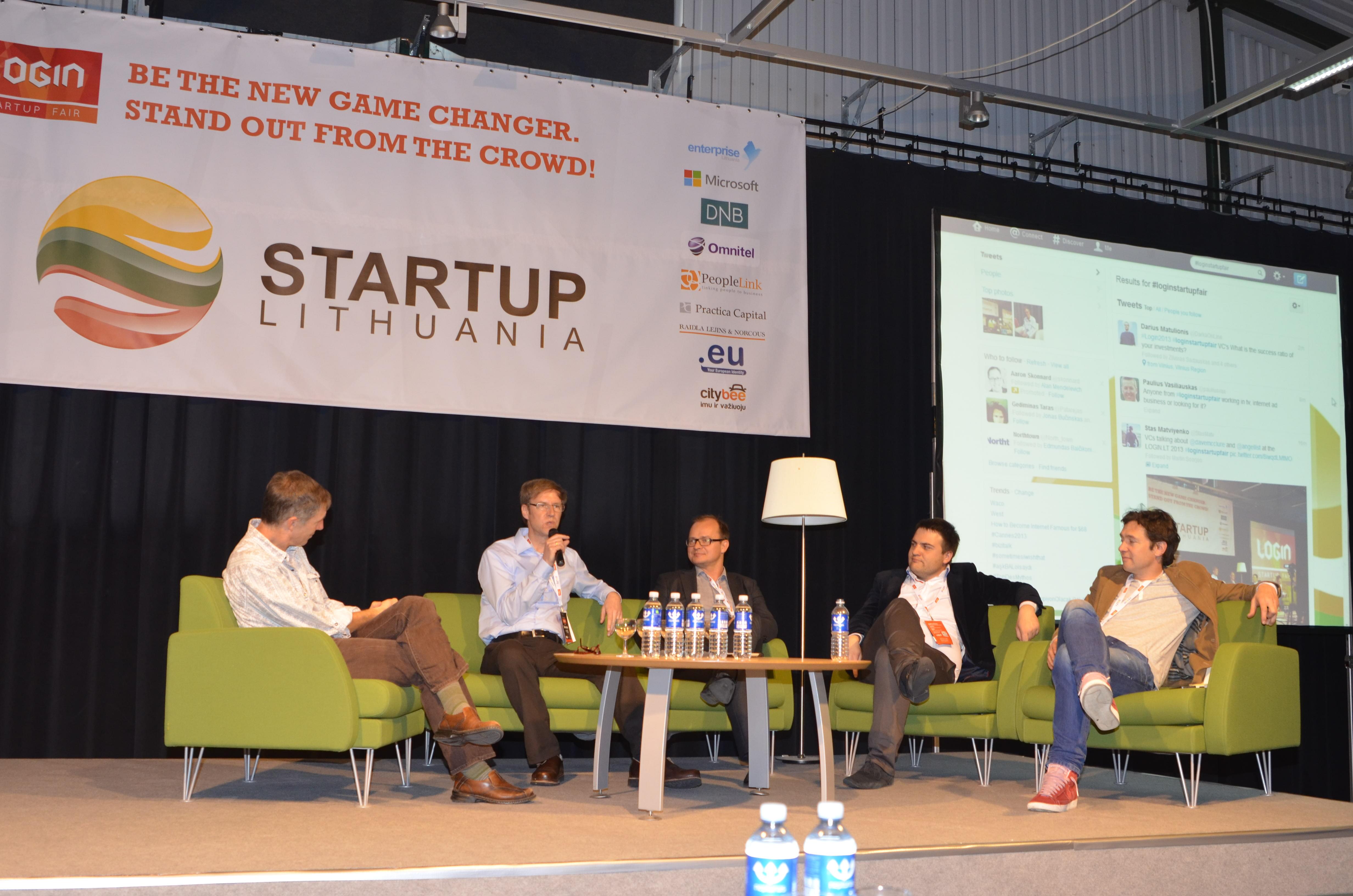 Login Startup Fair is over but the euphoria of all participants, investors, speakers and other guests is still in the air and will last for some more time. Here are some facts, highlights and quotations about the Startup Fair, which was organized in Lithuania for the first time.
22 startups had their booths in the Startup Fair. The teams put all their effort, enthusiasm and creativity to present their products and attract attention of potential product users and investors' money.
Dragdis team (Domas Sabockis, Karolis Malcevičius and Eugenijus Jusas) appeared to be the one, which wooed all the crowd and was the most favorite among the fair visitors, who voted for the best booth.
20 startup teams stood out from the crowd and went on the main Startup Fair stage for the Pitch Challenge. Only four of them managed to break through to the final and only one from the latter took everything – 1000 EUR in cash and the ticket to the Startup Road Show (Stockholm, London, Palo Alto), which will start this autumn. The lucky one, who felt most self-confident on the stage and withstood sharp jury comments, appeared to be Edmundas Balčikonis from TrackDuck.
Not only local participants are excited after the event. Investors and speakers, who came to Vilnius from USA, Israel and the whole of Europe admitted that Startup Fair and Pitch challenge exceeded their expectations about the event as well.
Even Mike Butcher, European Editor for TechCrunch, who was strict and straight as a jury member at Pitch Challenge, was amazed and positive about the whole event. "It's a beautiful city, it's a beautiful country and there are a lot of hippies and when I say hippies I mean hungry, young people and you are hungry to change the world", said Mike.
Ori Glezer, Co-Founder and Managing Director at IDC Elevator (Tel Aviv accelerator), said that what organizers of the event achieved is unbelievable even in comparison with other European Startup Fairs. "I am definitely coming back to Lithuania, because people here have great talent", added Ori.
It was second time when Greg Kidd, serial entrepreneur and investor came to Lithuania and in his opinion Startup Fair was a terrific event. "The next big thing is something that starts little and gets big. I never know what it is but I see a lot of talent in Lithuania", thinks Greg.
As everybody praised Lithuanian startups, the only tip for them could be: keep the spirit up!