Startup Fair participants: a mobile solution that detects car accidents automatically "Drive Buddy"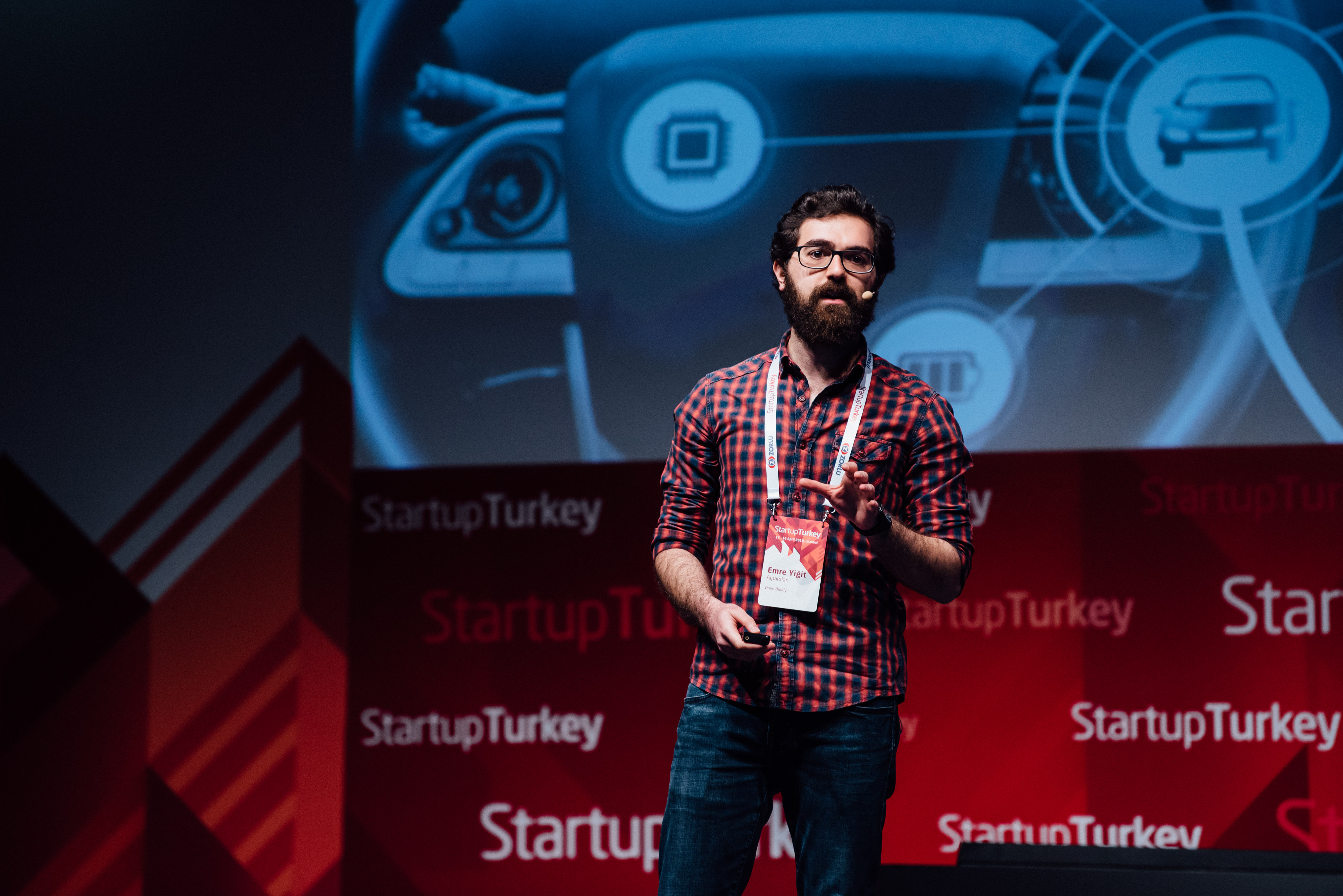 Have you ever thought that due to limited data insurance companies do not have enough control over accidents which leads to fraud? Here is solution – a mobile solution "Drive Buddy", which detects car accident automatically by using sensors on the phone. It automatically collects and sends crash data to the insurance company. Their co-founder Emre Yigit Alparslan won the lucky ticket to Startup Fair 2018 and told us more about the "Drive Buddy".

What is "Drive Buddy"? What problems does your product solve?
Drive Buddy is a mobile solution that analysis driver's driving habits and detect car accidents automatically by just using sensor on the smartphones. Companies, like insurers, logistics companies, can integrate "Drive Buddy" into their mobile applications in just couple hours. After integration they can start tracking their thousands of drivers directly and analyze who is driving safely.
When exactly did you launch?
We have launched our product on July 2017.
Who/what are your target customers?
Our business model is B2B. The most important customers for us are insurers, logistics companies, ride-hailing/sharing companies.

How has business been so far?
We have partnership with Ford. We test our algorithm in their crash labs in Germany and Holland. There are 3 global insurers, which are trying our solution with 1000+ drivers in total. We have agreement with couple ride-hailing/sharing companies like Arac Iste.
So what's next for "Drive Buddy" then?
We want to go global in a short time. We are already speaking with big global companies to move our operations to Europe and USA.
What are your main challenges while working on your product and how are you overcoming them?
Since we are in the B2B business and our customers are really really institutional companies getting into this companies is hard. We solve this by making connection with right people and partners.

How are you funded? Do you seek extra funding?
As a founders, we are funding the company and bootstrapping. We also have some government grants.
Who does your team consist of?
We are two co-founders. Me (Emre Yigit Alparslan) and Esref Ozturk. We also have 5 other member of the team.
What do you expect to learn from the prize you have won – lucky ticket to Startup Fair 2018?
As I said we want to go global. Being in Lithuania will make us to meet European companies. In addition, since we are insurtech company we want to learn from Lithuania's fintech success.
Thank you for the answers!