Startup Fair participants: AI Technology startup "Sarafan"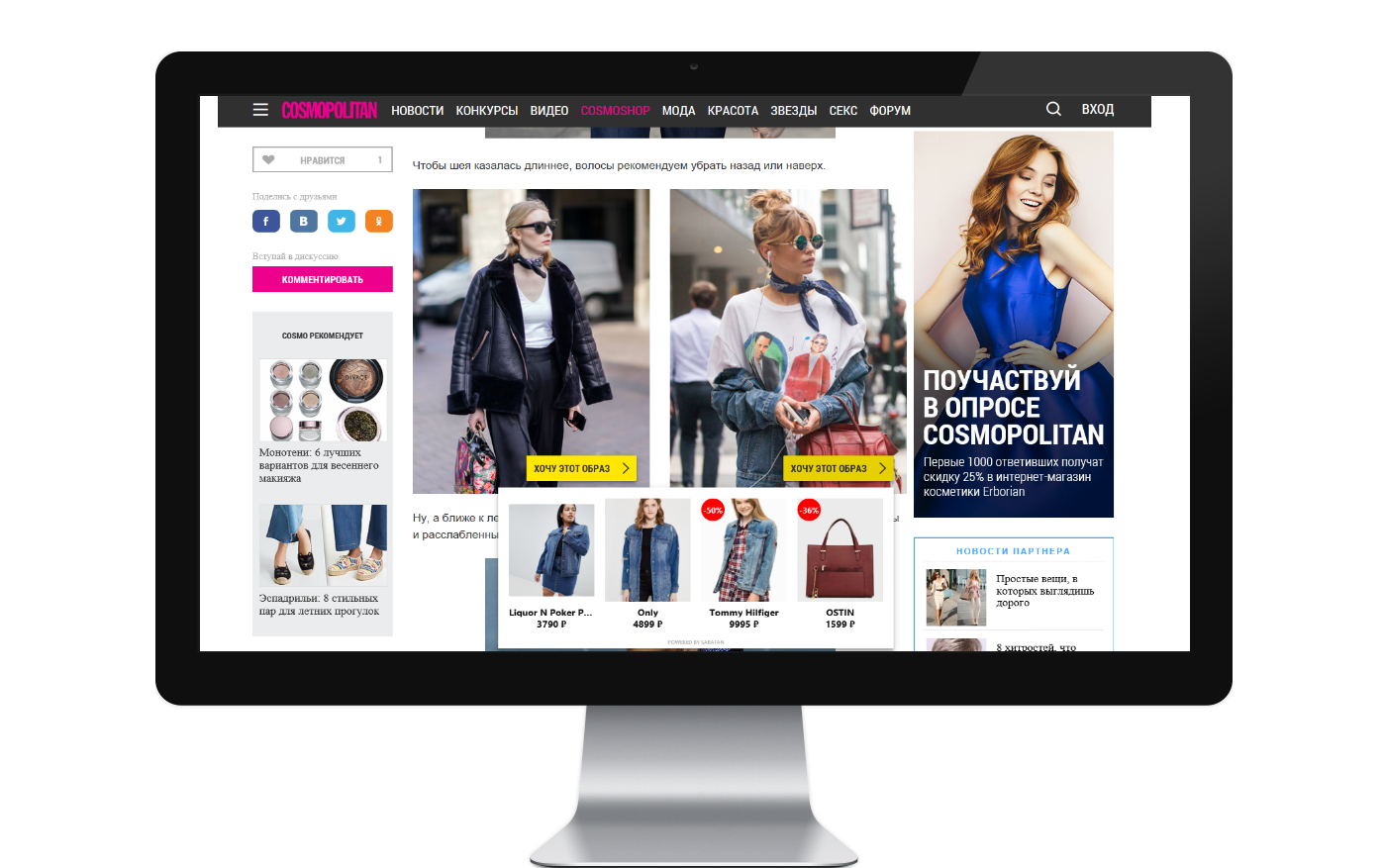 Second Startup Lithuania Pitch Battle in Saint Petersburg winner, coming to Startup Fair 2018 is AI Technology startup "Sarafan". Teir partner manager Katya is telling us more about it.
What is "Sarafan"? What problems does your product solve?
Sarafan AI Technology is a young company rapidly growing on the international market and specializing in artificial intelligence technology at the junction of AI-tech, Fashion-tech, and ADV-tech.
Our main product is Sarafan AI, an Artificial Intelligence for clothes, shoes and accessories recognition in photos. Nowadays it is used for content monetizing for publishers, bloggers, media-sites and for fashion brands promotion.
Our partners are media sites, blogs, fashion and lifestyle websites, Instagram bloggers. Resources subscribers have interest in acquiring clothes in photos as well as in looking for similar ones. Partners install a Sarafan widget on their site. It shows similar clothes to the one in the photo. There is only one thing to do for the website visitors – to click on the look he likes and go directly to the webstore page.
When exactly did you launch?
We began the development of our technology in 2016. In one year we elaborated all the technical details and tested first version of the product. The service Sarafan was officially launched on the May of 2018.
Who/what are your target customers?
Sarafan main target customers are mono and multi-brand online stores specialized in selling clothes, shoes, and accessories. Sarafan is a completely new format of promotion on content and media websites. With Sarafan widget, readers perceive advertisements as a part of the website, as a native and useful content.  Using Sarafan brands could obtain high-quality target channel, receiving buyers willing to make a clear purchase. 
How has business been so far?
Sarafan was launched two years ago. For two months of functioning the project six online-stores and 250 bloggers join partner program Sarafan.
In the February of 2018 Sarafan widget was installed on one of the most visited women's websites in Russia – www.cosmo.ru. Other Independent Media's projects like Home Hearth, Harper's Bazaar, Grazia, and Esquire will join us soon.
In the March 2018 we opened Sarafan office in NY (USA). Now we are officially an international company.
Our partners are about 40 websites and 580 bloggers at the present time. The Sarafan promotion is used in about 30 fashion-brands and e-stores, including such major online-stores as Yoox.com and Asos.com.
At the present time we work on the cpc (click for click) model. Sarafan installs the widget on a website, users navigate to an online store's brand product page and online stores pay the cost of click-throughs to the sites and commission fee to Sarafan. Today the cost of every unique click-through starts from 15 ₡ (cents).
 So what's next for "Sarafan" then?
Our plan is to enter the market of USA and Europe, hire new staff members and find new USA and European partners.
What are your main challenges while working on your product and how are you overcoming them?
At first, we developed a special mobile application. According to our idea, a person who saw an interesting image for himself in a magazine or on the street had to just take a photo and upload it to the application.
The system analyzed the image for a couple of seconds and gave out in which stores you can buy similar items of the wardrobe. The idea worked almost immediately, but as a result, there was no long-term effect – the application was used just once, because users soon forgot about it.
We decided to simplify the search process as much as possible, to reduce it to a chain: "see and buy".  So, we came up with an idea to embed in the photos on Internet a widget-button and a special script for the bloggers pages in Instagram.
 How are you funded? Do you seek extra funding?
In 2016-2017 we received Microsoft grant and investments from The Untitled ventures. These investments were enough to elaborate and launch the service. Currently our project provided revenues and supports itself financially.
 Who does your team consist of?
The founders of Sarafan.tech are Andrey Korkhov and Alexey Arkhipenko. At the present time the team consists of fourteen members. There are marketing, development and technical support departments at the company.
What do you expect to learn from the prize you have won – lucky ticket to Startup Fair 2018?
We are really excited about attending to Startup Fair 2018. The events like this are always full of inspiration, knowledge and creative energy. For us it is a chance not only to compete and maybe win, but also to meet potential partners and investors.
Thank you for the answers!