Startup Fair. Day 1. See photos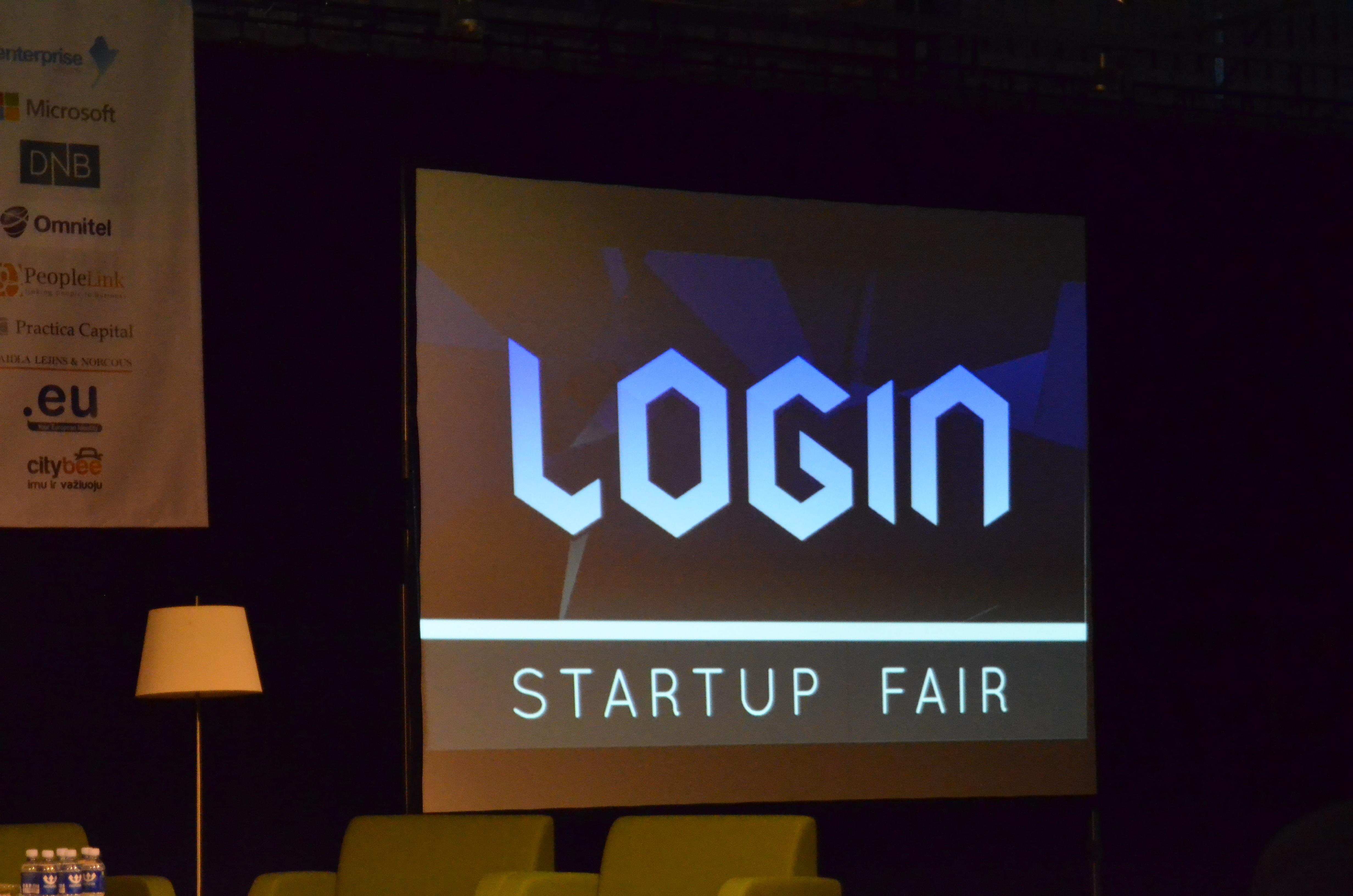 Hot day at Litexpo yesterday! Startupers, IT and progress fans, investors and all savvy individuals united for Startup Fair, which was organized in Lithuania for the first time during Login Tech Conference.
Main points of the event:
Startup Fair area was busy all the day. Startup teams did their best to catch audiences' attention from their booths. At Enterprise Lithuania booth visitors were taking pictures with Woz and were offered to have a cup of anti-stress tea. Meanwhile, the main stage of the fair was occupied with green sofas where investors were sharing their insights, experiences and ideas about business.
Firstly, Lithuanian Startup Ecosystem was overviewed. Look at the discussion of Dovydas Varkulevičius from Enterprise Lithuania, Rokas Tamošiūnas from StartupHighway Accelerator, Tomas Martūnas from AppCamp, Donatas Keras from Practica Capital, Arvydas Strumskis from Business Angel Fund I here.
Time for investors from USA and Europe came later. Greg Kidd, Michiel Kotting from Accel partners, Klaus Konrad from Intel Capital, Timo Lehes from Bootstraplabs and Maxim Gurvits disclosed what five things they were looking in a Startup but admitted that money was not that important. Smart money is the key to success!
During Startup Nation (Israel) Panel Ilia Kenigshtein from SUB8 accelerator, investor Eli Fux, Tom Bronfeld and Ori Glezer from Elevator accelerator discussed about Startup ecosystem in Israel, which was ranked #2 in the 2012 Startup Ecosystem Report.
Startup Pitch Challenge took action on the scene after the discussions. Mike Butcher, European editor for TechCrunch rocked the Pitch Challenge with his original comments. 20 Startups tried to woo the crowd and only four finalists were announced for final pitches on Friday. Lucky quarter is Dragdis, TrackDuck, TransferGo and DevMotion.
And it is not the end. Litexpo will be crowded and buzzing all Friday as well. Main keynote of Login Tech Conference is Steve Wozniak, co-founder of Apple, on Friday. And the winners of Pitch Challenge will be announced in the end of Login Startup Fair.
Scroll down and feel the atmosphere of the Startup Fair.