Startup Brings The Global E-commerce News To Lithuania: The Goods Will Be Delivered In 15 Minutes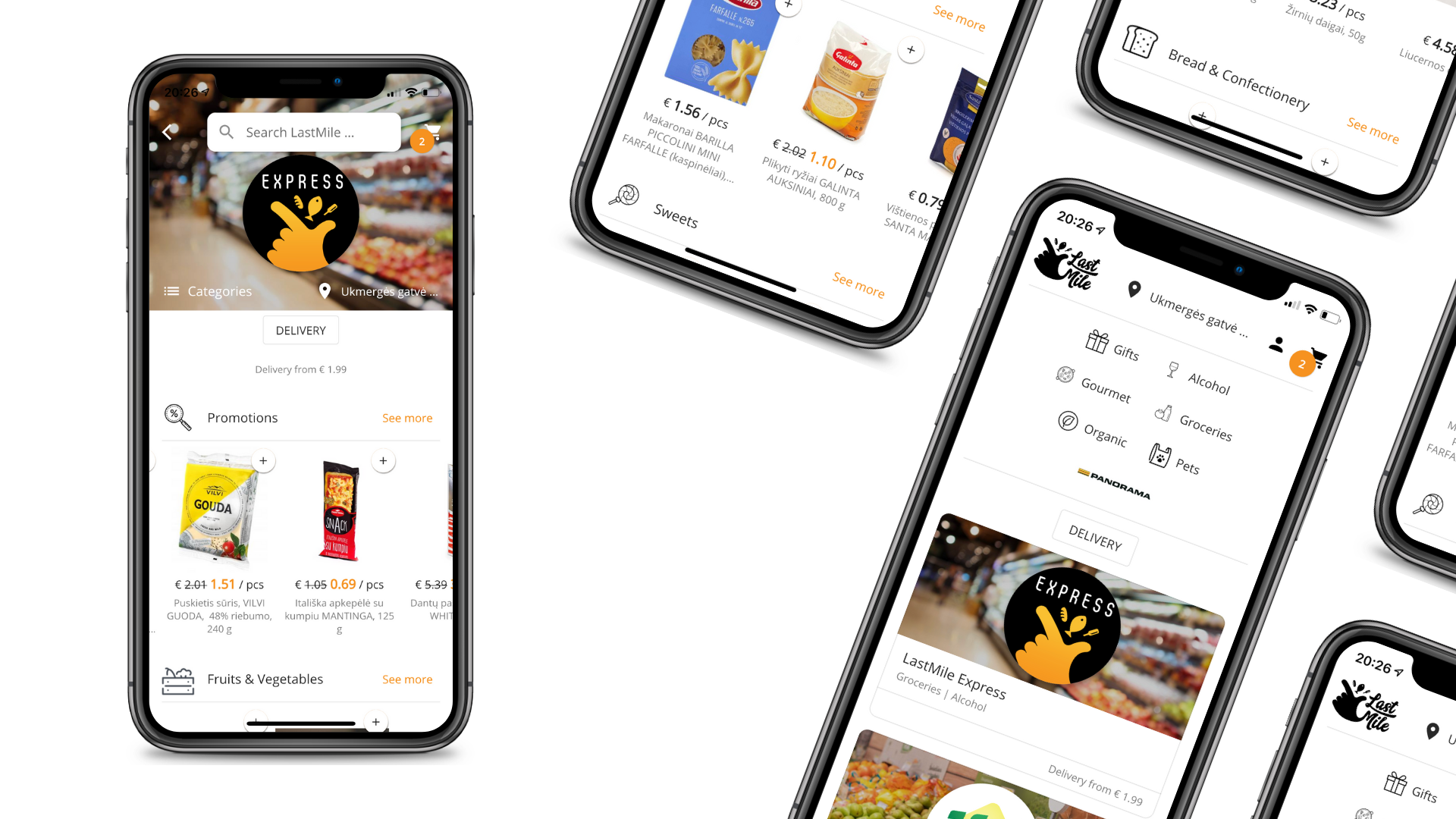 Service that is taking its first steps in the world is already available in Lithuania. The start–up LastMile, which provides grocery delivery service within an hour, is initiating an ambitious project and, in response to their customer needs, will start providing an extremely fast 15 minutes delivery service.
According to the founders of the start-up, this idea is a natural step forward for the company in the response to the global trends in e-commerce and, of course, ambition to meet the expectations of its customers to the maximum. "When we started operating in the market, we were probably the only ones offering one-hour grocery delivery service. Still, the e-commerce market has changed in recent years, it has risen to an even more important place than it has been so far. Along with this change, the customer expectations have also increased – waiting an hour for your groceries nowadays seems too long. So today we present our pilot project – "LastMile Express", grocery delivery in 15 minutes, "says the start-up's CEO Tadas Norušaitis.
The main principle of extremely fast grocery delivery is a "dark store". The more dark stores the company has in a city, the more customers can be offered this exclusive service. LastMile Express's ultra-fast delivery concept is currently being tested in one of the most densely populated parts of Vilnius – Fabijoniškės, Justiniškės, Pašilaičiai, and Šeškinė districts. In those districts, a start-up currently can offer 800 carefully selected most popular goods for the customers.
"We can provide express delivery service within a radius of one kilometer from the collection spot that we use. If the LastMile Express project proves successful, we plan to increase the number of collection spots in Vilnius. This service is affected by the size of the collected cart, so the express service is only for small carts of groceries that are needed immediately. The larger the cart, the longer its collection time and the total order fulfillment time," says Jonas Dikmonas, COO at LastMile.
The startup LastMile has been operating for a little over a year and currently has more than 130 000 unique users. LastMile customers can choose products from more than 30 partner stores, where they can find over 25 000 items. LastMile operates in all main Lithuanian cities: Vilnius, Kaunas, Klaipėda, Šiauliai, and Panevėžys. The LastMile Express 15-minute delivery service currently can be tested in part of Fabijoniškės, Justiniškės, Pašilaičiai and Šeškinė districts in Vilnius (availability of the service depends on the specific customer's address).