Spain couldn't fix the bug. Can you?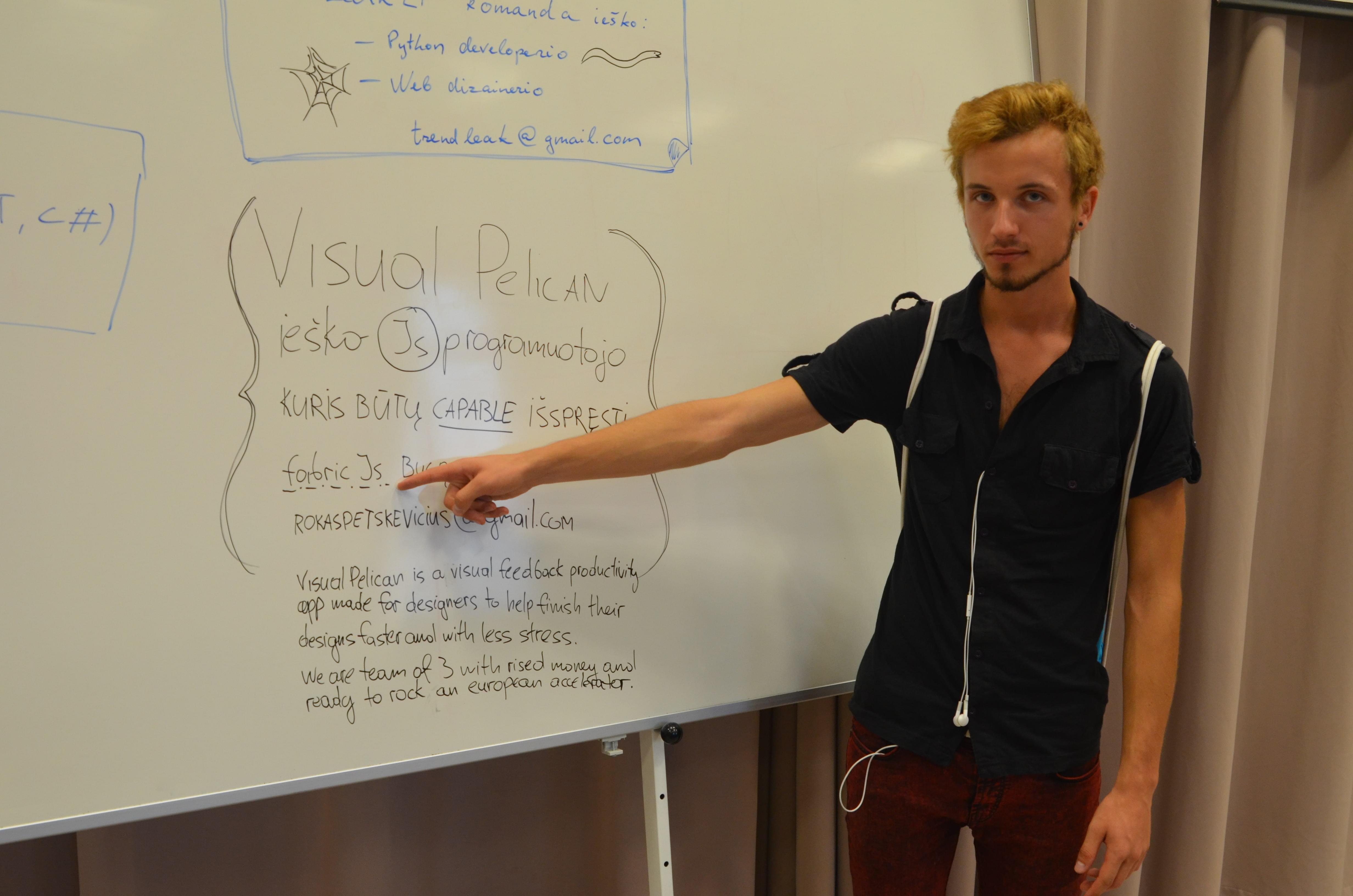 Meet Rokas. He is a startuper from Lithuania currently living in Spain and spending his holidays in Vilnius. Rokas is now developing a Visual Pelican app together with one Italian and one Spanish guy. However, they have one problem – a bug. No one in Spain could fix Fabric Js .svg object saving function.
Are there any cool programmers in Lithuania, who could help Visual Pelican team?
Please, contact Rokas, CEO at Visual Pelican.
If you fix this bug, Rokas will be more than thankful and Startup Lithuania will award you with a great prize.
Visual Pelican is a productivity app which focuses on helping designers. In short, it finishes their designs faster with less stress..
"Besides the app, we are working on Visual Pelican approach for freelancing designers which changes usual workflow with their clients and saves them on average 75% per project. Now we are a team of 3, designer/CEO, PHP and JS programmer. We are searching for another JS developer, who would be able to make a simple version of Skitch app online. Now we have made lots of progress with Fabric JS canvas library – so any experience working with this would be helpful," says Rokas.
Rokas will stay in Lithuania throughout the next week. So feel free to contact him.