Silicon Valley summer camp organized by CodeAcademy Kids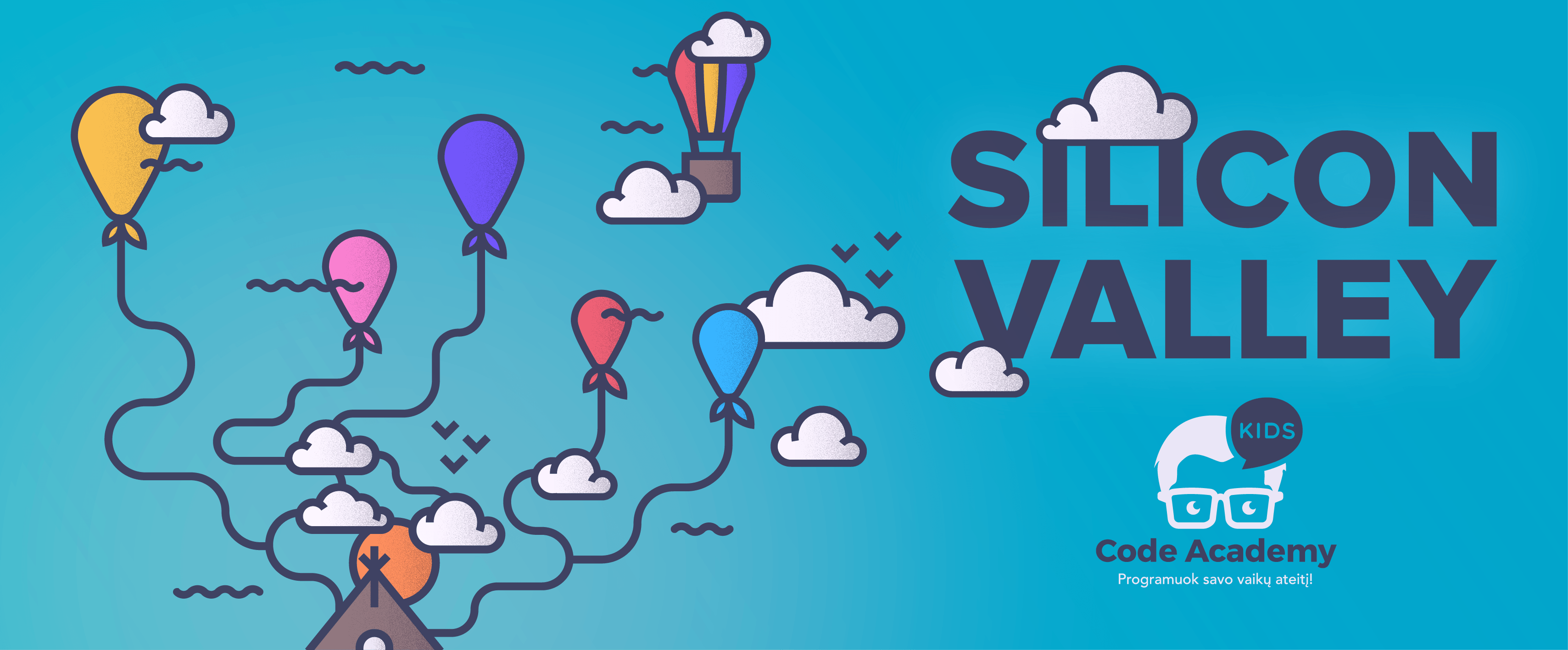 Silicon Valley summer camp organized by CodeAcademy Kids is a business simulation based on Silicon valley concept. Participats will be creating their own business ideas, working with finances of their own virtual budget, participating in lectures and workshops and preparing their final pitch to the jury. During the week the strongest and most innovative companies will come and share their professional and personal experiences about facing challenges, staying in the market and managing the growth or even success. There will be speakers from Google, Vinted, BoredPada, HomoEminens, Startup Lithuania, Reach for Change, The Milk, Humoro Klubas.
This is a unique chance to see the reality of stratups as it is – business meet up's simulations, strategizing, visual brand development and much more – only in 40 hours. Also, we don't forget that a good business man takes care not only of the ideas, but the their body and mind too. So we will be dedicating one day just for sports like tennis, football or frisbee and other activities, such as meditation, joga and etc.
LTD "5 Pipirai" will be providing the highest quality food for the campers. The food will be prepared only out of best quality ingridients such as full grain flour, virgin olive oil, first class vegetables and etc. The main criteria for meals: various, well balanced food with less sugar, salt, saturated fat and more fiber, also meals should be accompanied only with water.
During the first day of camp participants will be generating the ideas, identifying their new companie's market, creating business plan. Second day will be dedicated to sport and well being. On the third day teams will be working on their communication strategies, visual branding and digital marketing opportunities. The fourth day is to inspire teams to dream big and figure out how their companies will expand. The final, fifth day will bring the biggest challenge – all day teams will be preparing their pitches for the jury that consist of real potential investors, and at the end of the day, campers will find out whether their business idea was the one that charmed the jury.
The day camp will take place in to locations – Vilnius Tech Park and Rupert. All the main activities will be happening at Vilnius Tech Park and the sports day will take place at Rupert.
Summer day camp is for: students of age 11-18
Duration of camp: 5 work days, from 9am to 6pm.
Dates: July 3-7; July 10-14; July 17-21
Registration: info@codeacademykids.com or +37068333630.